As we step into 2024, the landscape of healthcare continues to present us with new opportunities and challenges. One of the most confusing aspects of this journey is understanding how to enroll in Medicaid and how you can get the most out of your benefits.
If you're seeking answers to your questions about this year's Medicaid open enrollment and are interested in obtaining coverage for incontinence products, you're in the right place. In this article, we'll answer all of your open enrollment questions and provide you with the simplest path to getting incontinence supplies covered by your plan with Aeroflow Urology.
Medicaid Open Enrollment FAQs
1. When Is the Open Enrollment Period for Medicaid?
For most states, open enrollment for Medicaid health insurance coverage runs from November 1st, 2023 - January 15th, 2024.
The following states have special enrollment periods because they use the federal ACA (Affordable Care Act) exchange. Recipients who live in these states will receive coverage the month following signing up.
These dates are accurate as of September 1st, 2023, and this is liable to become outdated.
California: November 1, 2023 - January 31, 2024
Colorado: November 1, 2023 - January 15, 2023
Maryland: November 1, 2023 - January 15, 2024
Massachusetts: November 1, 2023 - January 23, 2024
Minnesota: November 1, 2023 - January 15, 2024
Nevada: November 1, 2023 - January 15, 2024
New Jersey: November 1, 2023 - January 31, 2023
New Mexico: November 1, 2023 - January 15, 2023
Pennsylvania: November 1, 2023 - January 15, 2023
Vermont: November 1, 2023 - January 15, 2024
Washington DC: November 1, 2023 - January 31, 2024
2. Am I Eligible for Medicaid?
To be eligible for Medicaid, you may need to meet the following requirements: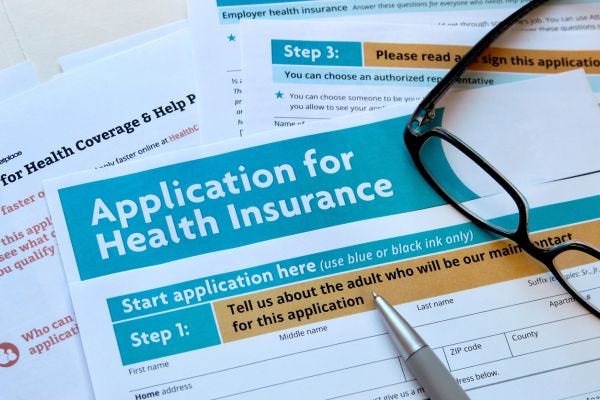 3. How Do I Apply for Medicaid?
You can apply for a Medicaid plan:
Through the official website of the Health Insurance Marketplace by visiting HealthCare.gov and completing an application.

On your state's Medicaid website.

Over the phone by calling the Marketplace Coverage center at 1-800-318-2596.
4. What Documents Do I Need to Apply for Medicaid?
You may need to have the following documents ready to apply for a Medicaid health insurance plan:
Birth certificate.

Passport, drivers license, green card, or another form of proof of residency and US citizenship.

Proof of household income in the form of paychecks or SSI checks

Life insurance policies, stock statements.

Proof of living situation / residence in the form of rent checks or landlord statements.
5. Is There a Deadline for Submitting My Medicaid Application?
You should turn in your application before or on your state's set open enrollment period deadline.
6. What Are the Income Requirements for Medicaid Eligibility?
The income requirements will be based on the state you live in since every Medicaid or Medicaid managed care plan is state-run.
7. What Types of Health Services Are Covered by Medicaid?
All state's Medicaid and Medicaid managed care plans must cover certain services, including:
Inpatient and outpatient hospital services.

Early and Periodic Screening, Diagnostic, and Treatment Services.

Nursing facility and home health services.

Physician services.


Rural health clinic services.

Federally-qualified health center services.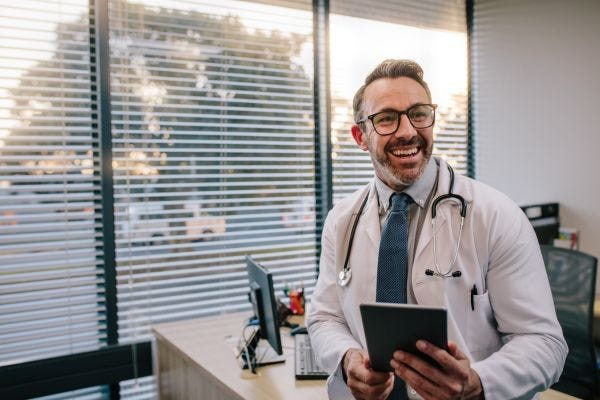 Labs and X-rays.

Family planning services.

Nurse midwife services.

Certified pediatric and family nurse practitioner services.
Freestanding birth center services (must be licensed or recognized by your state).

Transportation to medical care.

Tobacco cessation counseling for pregnant women.
All other benefits, such as prescription drug coverage and dental services, are optional and your coverage will be dependent on the state you live in and your specific Medicaid plan.
8. What Is the Difference Between Medicaid & Medicare?
The main differences between these two plans are that Medicare is a federally-run program so Medicare coverage is the same in every state, while Medicaid is run by both the federal government and each state separately, which means coverage can vary state-by-state.
Some people who qualify for Medicare may not qualify for Medicaid and vice-versa. Medicare also currently does not cover incontinence products.
9. Can I Apply for Medicaid If I Already Have a Health Insurance Plan?
It depends. You are permitted to apply for Medicaid if you receive health insurance from a private plan, but your state will still consider your income level to see if you qualify.
10. Can I Apply for Medicaid Outside of Open Enrollment If I Experience a Major Life Change?
If you experience a qualifying life event, like job loss, divorce, or birth, you may be able to apply for coverage during your state's Special Enrollment Period.
11. What Happens If My Medicaid Application Is Denied? Can I Appeal the Decision?
If your application is denied, you'll be sent a letter explaining why the decision was made. Many people applying for coverage are denied due to over qualifying for their state Medicaid's income requirements.
You have 3 options after you've been denied:
Ask for a reversal.

Reapply

Appeal the denial.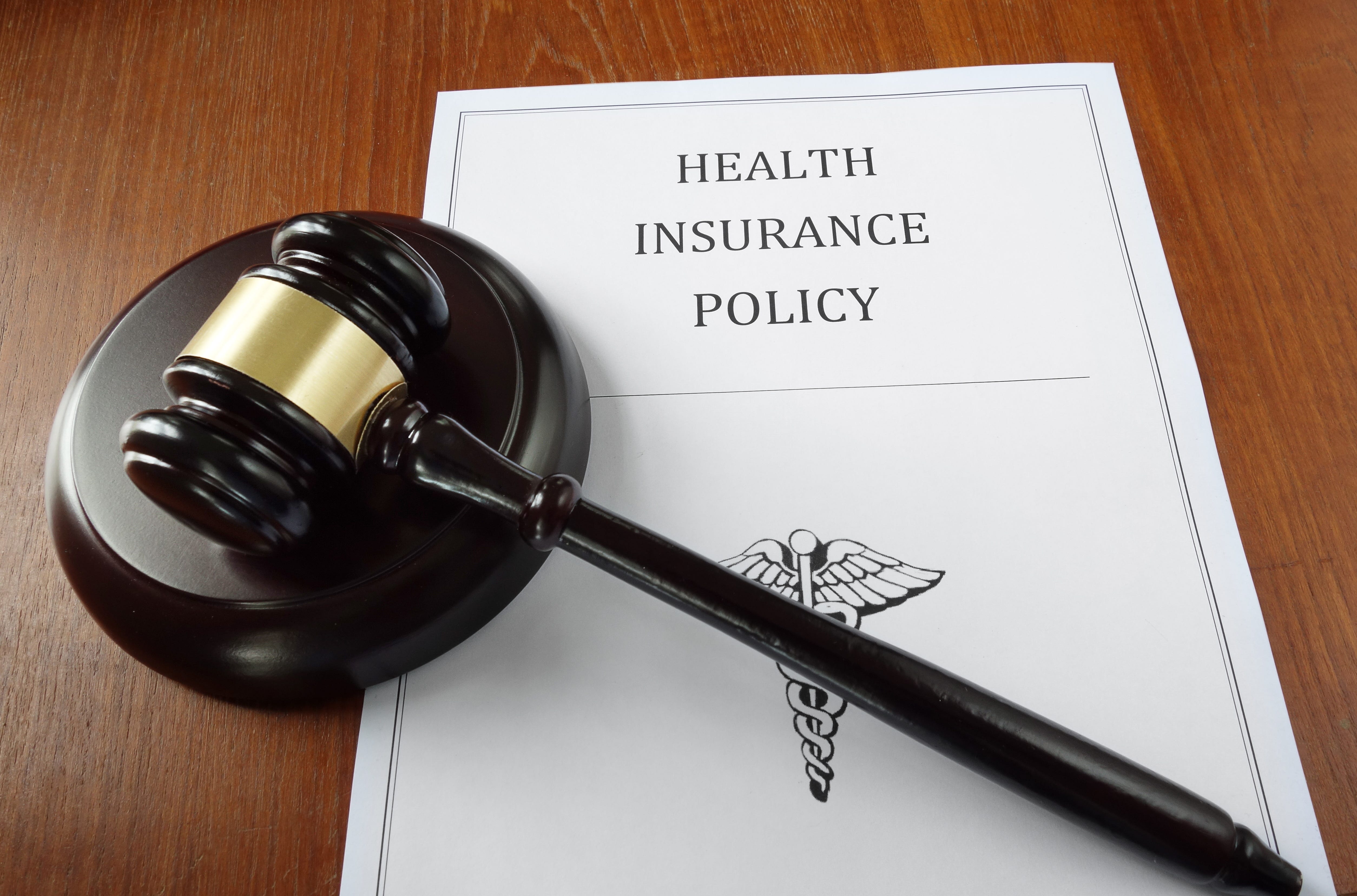 12. Do I Need to Reapply for Medicaid Every Year?
You'll need to reapply for your coverage at the end of each 12-month period. Find out more.
13. How Long Does the Medicaid Application Process Take?
Medicaid plans typically have 45 days to process your application.
14. Will I Need to Choose a Specific Health Plan If I'm Approved for Medicaid?
If your state has Medicaid managed care plans, you can choose one of them based on their requirements and benefits.
15. Can I Keep My Current Healthcare Providers If I Enroll In Medicaid?
You'll need to ask your providers if they take your Medicaid plan. If not, you'll need to find providers that are inside your insurance plan coverage.
16. Does Medicaid Cover Incontinence Products?
It's important to note that Medicaid policies and procedures can vary from state-to-state, so some of these specific details may differ based on where you live. If you or someone you know is considering enrolling in Medicaid, it's a good idea to contact your state's Medicaid office or visit their website for accurate and up-to-date information.
Disclaimer
Information provided on the Aeroflow Urology website is not intended as a substitute to medical advice or care from a healthcare professional. Aeroflow recommends consulting your healthcare provider if you are experiencing medical issues relating to incontinence.