Let's face it: Health insurance is complex!
Sometimes, no matter how much we think we understand our insurance plans, we get confused as to why we are or are not covered for certain things, such as incontinence supplies.
This post will help you navigate the complicated waters of health insurance regarding incontinence product coverage, so when you're applying to qualify for low-cost incontinence supplies through Aeroflow Urology, you'll understand your eligibility results.
Continue reading to learn about…
The difference between Medicaid and Medicare.
Why where you live determines incontinence product coverage through Medicaid.
Why Medicare doesn't cover incontinence products.
Which continence care products are available through Aeroflow Urology.
How to get your supplies through Aeroflow Urology.
Medicaid Vs. Medicare
---
When understanding basic health plan benefits, it's important to know the difference between Medicaid and Medicare. Both are government-run health insurance programs but differ in costs and service coverage.
Medicaid
Medicaid is the country's public healthcare program run and financed by the federal government and individual states. It provides coverage to low-income people, which applies to 1 in 5 Americans or around 10 million beneficiaries.
Who Qualifies?
Those who qualify for Medicaid do not need to meet all of the requirements listed under the Medicaid Eligibility Groups list but usually meet a combination of some of the following requirements:
Have low income.
Elect for COBRA coverage.
Are elderly.
Are institutionalized.
Children in foster care or guardianship care.
Receive Supplemental Security Income (SSI).
Have special needs or disabilities.
How Is Coverage Determined?
Medicaid is a federal-state partnership, meaning that along with federally-set standards for coverage, each state sets its own rules to determine:
Who is covered in the state.
Which services are covered.
Which healthcare models are used.
How healthcare providers and hospitals are paid.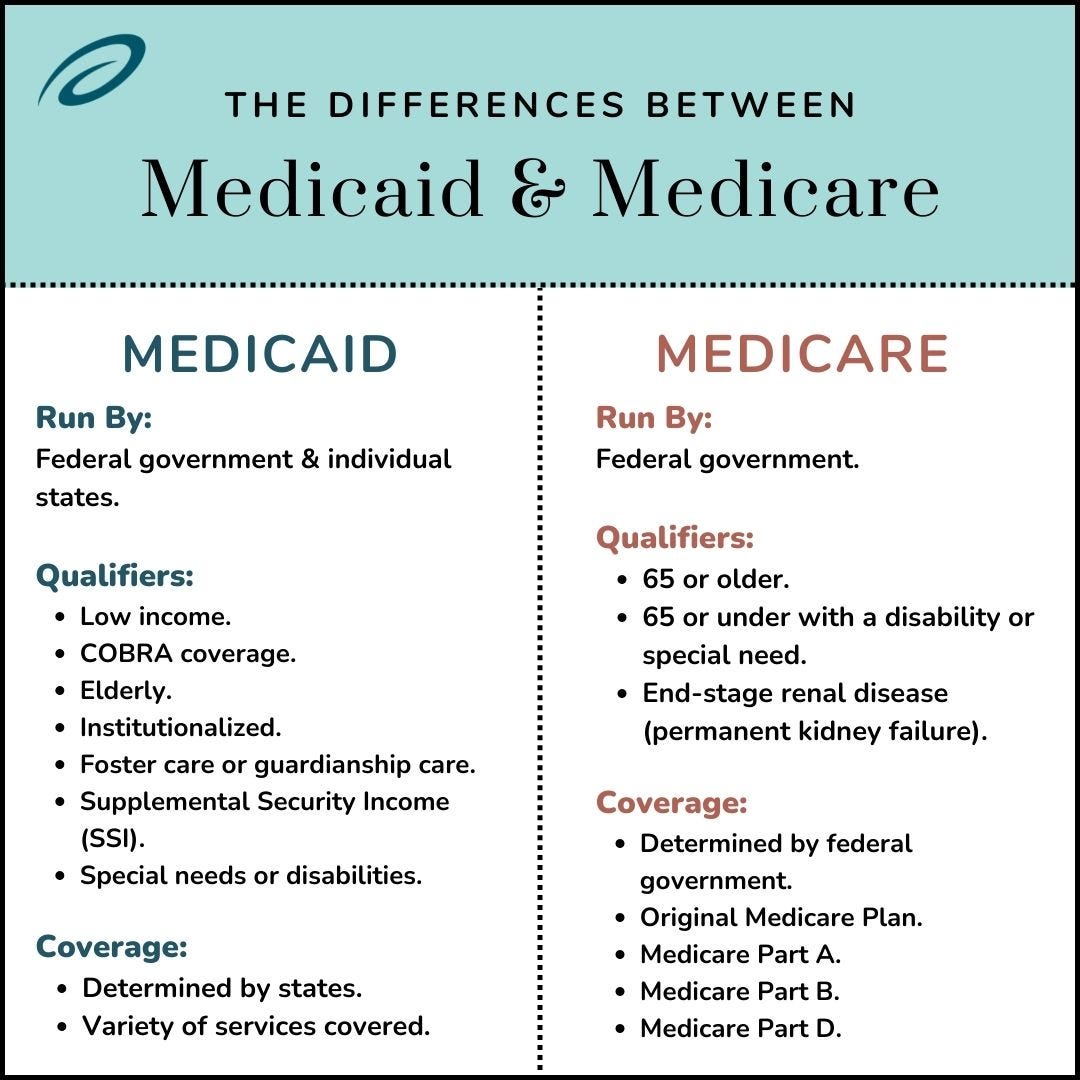 What Is Covered?
Each state has different regulations for Medicaid coverage, and there are many variations of coverage. The state you live in will also have specific mandatory benefits. As a Medicaid recipient, Medicaid benefits may include:
Incontinence products (adult and pediatric briefs, bladder pads, underpads, etc.) and other medical supplies.
In-patient and out-patient hospital stays.
Visits to healthcare providers.
Lab and x-rays.
Home health care.
Prescriptions.
Physical therapy.
Dental care.
Prevention care.
Behavioral health.
Most people enrolled in Medicaid plans are also enrolled in private insurance plans. These plans usually cover comprehensive, acute, and long-term services.
To learn how to enroll for Medicaid, visit medicaid.gov.
Medicare
Medicare is a federally-run health insurance program regulated by the Centers for Medicare and Medicaid (CMS) that provides coverage for over 60 million Americans.
Who Qualifies?
To qualify for Medicare, you usually need to:
Be 65 or older.
Be 65 or under with a disability or special need.
Have end-stage renal disease (permanent kidney failure).
Unlike Medicaid, Medicare is available for people who fit the specifications, regardless of their income.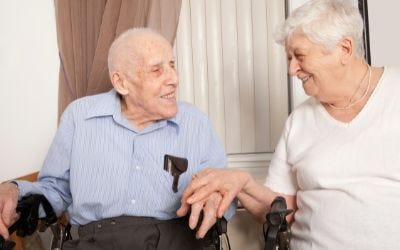 How Is Coverage Determined?
Since Medicare is run by the federal government rather than the federal government and states, its coverage qualifications and services don't vary as widely as Medicaid's.
Once you enroll in Medicare, you can choose to be covered by:
Original Medicare Plan: This plan includes Medicare Part A and Part B. Beneficiaries pay for healthcare services as they receive them and pay deductibles. With Original Medicare, you need to pay for Medicare Part D (prescription drug coverage) separately.
Medicare Advantage Plan: This plan pays for Medicare Part D or prescription drug coverage.
What Is Covered?
Coverage under your Medicare plan is determined by what type of plan you are enrolled in. Types of plans include:
Medicare Part A covers:

In-patient hospital stays.
Nursing facility care.
Hospice care.
Home health care.

Medicare Part B covers:

Healthcare provider's services.
Outpatient care.
Medical supplies.
Preventative services.

Medicare Part D covers:

Prescription drugs.
Vaccines and shots.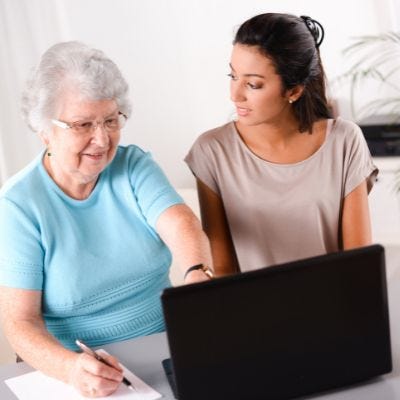 Regarding costs, enrollees do not pay a premium for Part A (or if they don't qualify for premium-free Part A, they can purchase Part A separately) and pay a premium for Part B.
To learn how to qualify for Medicare, visit medicare.gov.
Why Does My State Determine My Coverage?
If you are enrolled in a Medicaid program, the state you live in will determine what type of coverage you have and the costs you pay for healthcare.
The medical supply coverage guidelines your state sets in place also determine whether or not you are eligible to receive incontinence supplies through Aeroflow Urology. Because each state has different regulations, you should check our Incontinence Supplies Through Insurance page and find your state to see if we currently partner with Medicaid. If we do partner with your state, read to find out which types and how many products you can receive each month through insurance.
---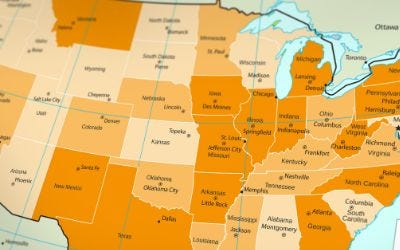 ---
Why Doesn't My Medicare Plan Cover Incontinence Supplies?
A question we often receive is: "Why doesn't Medicare cover incontinence products?"
To be straightforward, we don't have any specifics as to why Medicare does not include incontinence products as part of their health insurance coverage. Medicare sets its own guidelines for the coverage it provides.
However, you may qualify for incontinence supplies through insurance if you have:
A Medicaid supplement secondary to your Medicare plan.
Medicare replacement coverage.
A Medicare / Medicaid Dual plan.
If you do not have any of the plans mentioned above and do not have Medicaid, you can still get products through Aeroflow Urology by purchasing the same high-quality incontinence supplies at the Aeroflow store.
To get your products at a discounted price, you can use promo our code "MEDICARE20" for 20% off your entire order!
Contact a Medicare representative if you have further questions about why your Medicare insurance plan doesn't cover incontinence supplies.
Which Incontinence Products Are Available Through Aeroflow?
If you are a Medicaid beneficiary or have another private insurance plan, you can check your coverage with us to see if you can receive little-to-no-cost incontinence products. If you do qualify, the products covered will depend on your specific policy and the state you live in.
Both Aeroflow Urology and the Aeroflow store offer the following high-quality brands:
Our Adult Supplies:
Adult Briefs: Sometimes called adult diapers, these disposable incontinence briefs offer high levels of absorbency for heavier incontinence. They feature tab closures and tearable side panels for quick removal and easy clean-up.
Protective Underwear: Sometimes called adult pull-ons, these offer absorbency for moderate incontinence. They have elastic waistbands and leg openings for easy removal. Protective underwear come in unisex, male, and female designs to resemble real underwear.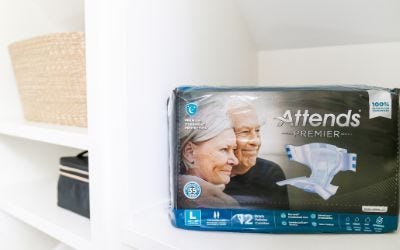 Bladder Control Pads: Disposable, absorbent liners with adhesive strips that secure to your undergarments for comfortable wear. Bladder pads offer protection against light leakage for both males and females.
Accessories: Underpads, wipes, booster pads, and gloves.
Need help finding your perfect incontinence product? Use our guide to find out how to measure your size and learn which product is best for your level of incontinence.
Diapers: Disposable pediatric briefs with tab closures that allow for easy changes.
Pull-Ups: Absorbent, disposable underwear for kids with elastic waist and leg bands.
Accessories: Disposable underpads, wipes, booster pads, gloves, and barrier creams.
Check Your Coverage With Aeroflow Urology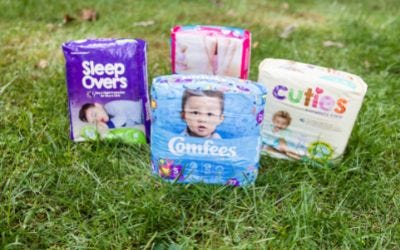 Not sure if you qualify for incontinence products through insurance? Aeroflow Urology may be able to help you or a loved one have Medicaid cover incontinence supplies! Rather than spending the average $750 a year on incontinence products, your supplies will be covered through insurance and shipped directly to your door- no matter where you live- for free every month!
To find out if you or your loved one qualifies for coverage through Aeroflow Urology, fill out our Eligibility Form today! It takes under 5 minutes.
If you do qualify, we'll:
Contact your healthcare provider on your behalf for a prescription for supplies. *If you'd like to receive your supplies faster, you should contact your provider's office and let them know we'll be faxing a prescription request!
Reach out to you within 1 to 2 business days after receiving the prescription from your healthcare provider.
Send you free samples of incontinence products to ensure you're ordering the right size and product for your incontinence condition.
Help you refill your supplies monthly by sending an email or text message reminder before you run out.
Ship your products directly to your front door for FREE.
Visit our FAQ page for more answers about coverage.
Garfield, R., Mar 06, E. H. P., & 2019. (2019, March 6). 10 Things to Know about Medicaid: Setting the Facts Straight. KFF. https://www.kff.org/medicaid/issue-brief/10-things-to-know-about-medicaid-setting-the-facts-straight/#:~:text=Medicaid%20covers%20a%20broad%20array
‌Benefits | Medicaid. (n.d.). Www.medicaid.gov. https://www.medicaid.gov/medicaid/benefits/index.html
List of Medicaid Eligibility Groups. (n.d.). https://www.medicaid.gov/sites/default/files/2019-12/list-of-eligibility-groups.pdf
Information provided on the Aeroflow Urology blog is not intended as a substitute for medical advice or care from a healthcare professional. Aeroflow recommends consulting your healthcare provider if you are experiencing medical issues relating to incontinence.