One of a child's most basic yet often overlooked needs is diapers and pull-ups. For many families in the US, the financial burden of purchasing incontinence products can be substantial, leading to concerns about how to provide these essential medical supplies for their little ones.
If you're a parent or guardian facing this dilemma, you might wonder, "Do Medicaid programs cover incontinence supplies?"
Get the answer to this and other questions about diapers and Medicaid coverage in this article, and find out if your child qualifies to get free incontinence supplies through their insurance plan.
What Are Pediatric Diapers?
Pediatric diapers are incontinence products for children over the typical potty training age of 3 to 4. Many children who use pediatric diapers may have disabilities or other medical conditions that cause urinary incontinence or fecal incontinence.
These absorbent supplies are great for those with heavier bladder and bowel leakage.
Pediatric Diaper Features
Designed for older and younger children.

Range of sizes (1-6, 7-XS).

Adjustable fit for maximum comfort all day or night.

Tab-style closures for easy changes for caregivers.
Breathable materials for healthy skin.

Odor control to trap strong smells.

Ultra leak protection for heavier incontinence.

Choice of style between daytime or nighttime diapers.
What Are Pediatric Pull-Ups?
Pediatric pull-ups, also known as pull-ons, are incontinence products for children ages 3 to 4 or older who may have continence issues due to an underlying disability or other medical needs.
Pull-ups are perfect for older children, known as youth training pants.
Pull-ups are also an excellent choice for children and older children who can change themselves and for children who wish to have protective products that look and feel like real underwear.
Pediatric Pull-Up Features
Designed for younger and older children.

Range of sizes (2T-5T, Youth S/M-Youth L/XL).

Pull-on style with flexible waistband to promote independence and comfort.

Tear-away sides for easy removal.

Boys' and girls' designs to look and feel like regular underwear.

Daytime and nighttime pull-ups for different levels of leakage.

Odor control to keep kids smelling fresh.
Will Insurance Cover Diapers & Pull-Ups for My Child?
The cost of buying diapers and pull-ups out of pocket can quickly add up to high amounts, especially if your little one manages any incontinence due to a disability or health condition. The good news is that if your child is a Medicaid recipient, their insurance provider may cover their incontinence supplies!
Depending on your state Medicaid plan's qualification requirements, your child may qualify to get their diapers & pull-ups for free with a durable medical equipment provider (DME) like Aeroflow Urology.
All you need to do is fill out our site's secure Eligibility Form, and we'll take care of the rest! Within 1-2 business days of submitting your child's insurance information, you'll receive an email or text to let you know if they qualify for diapers, pull-ups, and other incontinence products we carry, such as:
Underpads (chux).

Booster pads.

Gloves

Wipes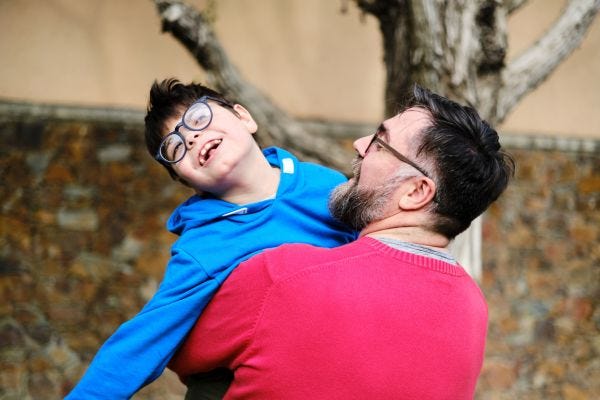 Medicaid Coverage FAQs
Do Doctors Prescribe Diapers?

Your child's healthcare provider will need to provide your child with a prescription for pediatric incontinence products like diapers, pull-ups, and more.

Does Medicare Pay for Diapers & Wipes?

Unfortunately, Medicare does not currently deem incontinence products as medical necessities. However, if your child requires catheters, they may be able to get them at low cost through Medicare with Aeroflow Urology.
Disclaimer
Information provided on the Aeroflow Urology website is not intended as a substitute to medical advice or care from a healthcare professional. Aeroflow recommends consulting your healthcare provider if you are experiencing medical issues relating to incontinence.