The Aeroflow Urology Process
We make sure you receive your continence care supplies at little to no cost through insurance! Here's how it works.
---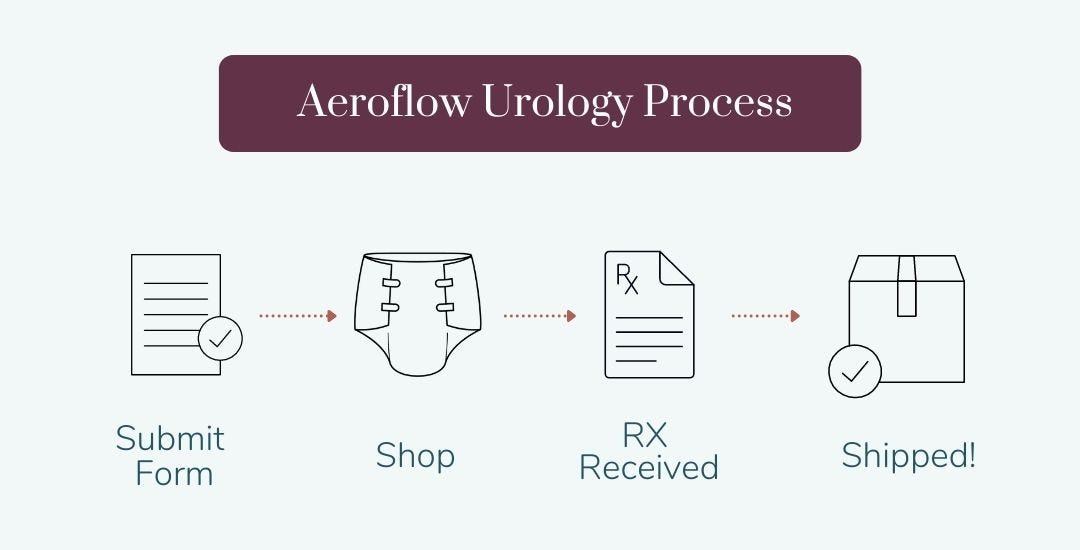 1. Submit Form
Once you fill out our Qualification Form, your coverage will be determined by your insurance plan, such as Medicaid, and the state you live in. One of our Continence Care Specialists will contact you to let you know if you qualify.
2. Shop
You'll be able to choose from our array of high-quality adult or pediatric incontinence products, such as pull-ups, bladder control pads, briefs, protective underwear, or catheters, from a curated shopping list.
3. Rx Received
After you're approved for coverage, we'll need to obtain a prescription from your healthcare provider. In order to receive your supplies more quickly, reach out to your doctor's office and let them know we'll be calling for a prescription on your behalf.
4. Shipped
Your products will be shipped directly to your home in discreet packaging on a monthly basis.
5. Resupply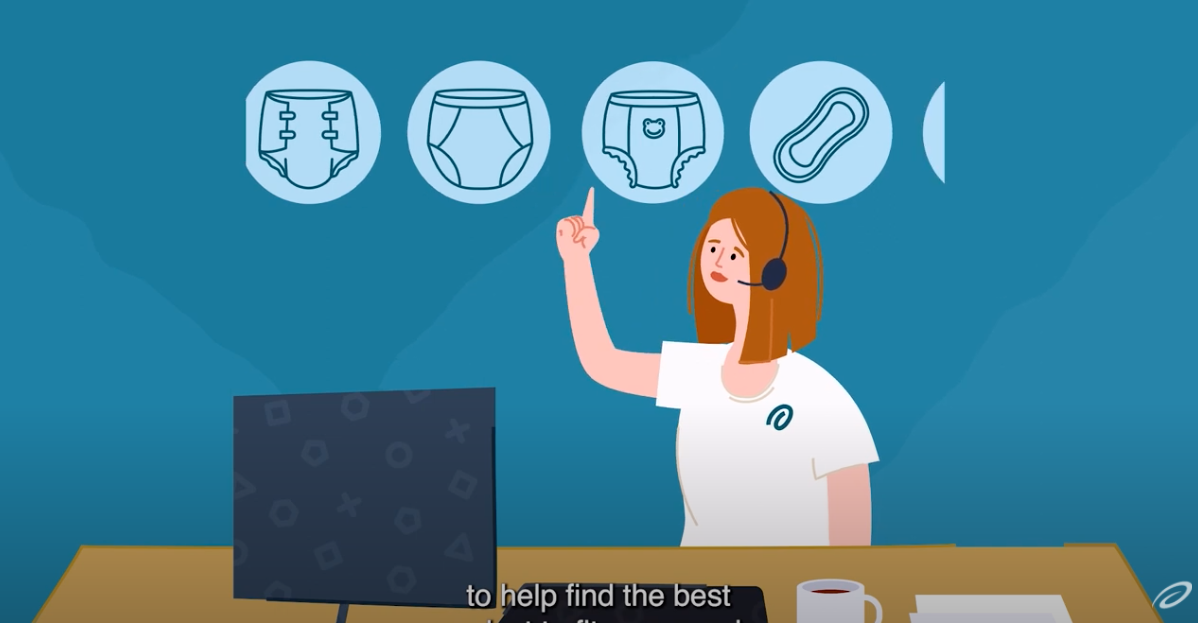 What Are the Requirements for Kids?
In order to qualify for diapers, pull-ups, and more through Aeroflow Urology, your child needs:
To be aged 3 or older and have incontinence or are not potty trained due to an underlying medical condition, such as autism, Down syndrome, etc.

A signed medical necessity letter or prescription from your pediatrician within the last 12 months.

An accurate record of diagnostic information pertaining to the underlying condition as well as any other medical diagnoses.

The number of times per day your child's pediatrician has ordered the incontinence supplies to be used.

The number of disposable incontinence supplies requested per month.

The maximum authorization to receive up to three months of products at a time with updated clinical notes.
What Are the Requirements for Adults?
To qualify for incontinence products as an adult with Aeroflow Urology, you need:
A Medicaid or other accepted insurance plan.

A prescription for incontinence from a healthcare provider.

An underlying medical condition or diagnosis that causes incontinence, such as Parkinson's disease, ADHD, autism, spinal cord injury, etc.
Have any other questions? Feel free to check out our FAQ page. If you need additional assistance, contact your Specialist directly or give us a call today at 844-276-5588.