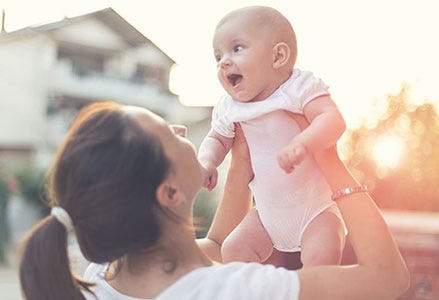 Who We Are
Aeroflow Breastpumps, a subsidiary of Aeroflow Healthcare, specializes in helping pregnant and nursing moms qualify for their breast pump through insurance. Once you submit your Qualify Through Insurance Form, we will contact your insurance to verify coverage and reimbursement, explain your options, and gather and submit all required paperwork.
Our Mission
To increase the instance of breastfeeding nationally by providing the best equipment and supplies for ALL moms, creating a community that provides support and education, and settling for nothing less than exceptional customer service.
How We Can Help You
As a new or expecting mom, you will most likely have plenty of questions about navigating the world of breastfeeding and operating a breast pump. Our helpful resources can guide you through each step, from discovering which supplies you need to make your pumping experience comfortable, to finding those supplies at a low, discounted price at our online store. We offer breast pumps and accessories from top manufacturers like Medela, Spectra, Lansinoh and many more!
After you have your baby, Aeroflow is still here to help you with any of your medical device needs. Aeroflow Pediatrics can also help your family with nebulizers, biliblankets and infant and teen sleep issues as well as many other medical necessities.
Contact Us
To speak with a Breastpump Specialist about any questions or concerns, please visit our Contact Us page and we will be in touch soon to help you. We look forward to helping you and your growing family!
Who We Are
Aeroflow Urology helps adults and children obtain the continence care products and catheters they need through their insurance benefits. We offer a wide selection of high-quality products to suit a variety of needs and ship supplies in discreet packaging directly to your door each month.
Our Continence Care Specialists work to ensure that you or your child is in the best product to suit your specific needs. Once you submit your or your child's information through our Check Your Eligibility form, we will verify your coverage and provide you with a curated selection of options available through your specific insurance plan.
Learn more about the Aeroflow Urology process here.
Our Mission
At Aeroflow Urology, our mission is to help those living with continence issues obtain the quality products they need.
The core of this mission starts with education - from helping healthcare providers diagnose and treat continence issues early on, to educating individuals on the symptoms associated with loss of bladder control and incontinence. We also strive to educate individuals across the country about the benefits available through their insurance policy to help them save on continence care supplies.
At Aeroflow, we also believe that continence conditions should be openly discussed and work tirelessly to normalize conversations to remove the stigma associated with bladder health, bladder control, incontinence, and continence care. We are here to support and advocate for our patients as they navigate life with incontinence.