Samantha Eaker, DNP, CPNP-PC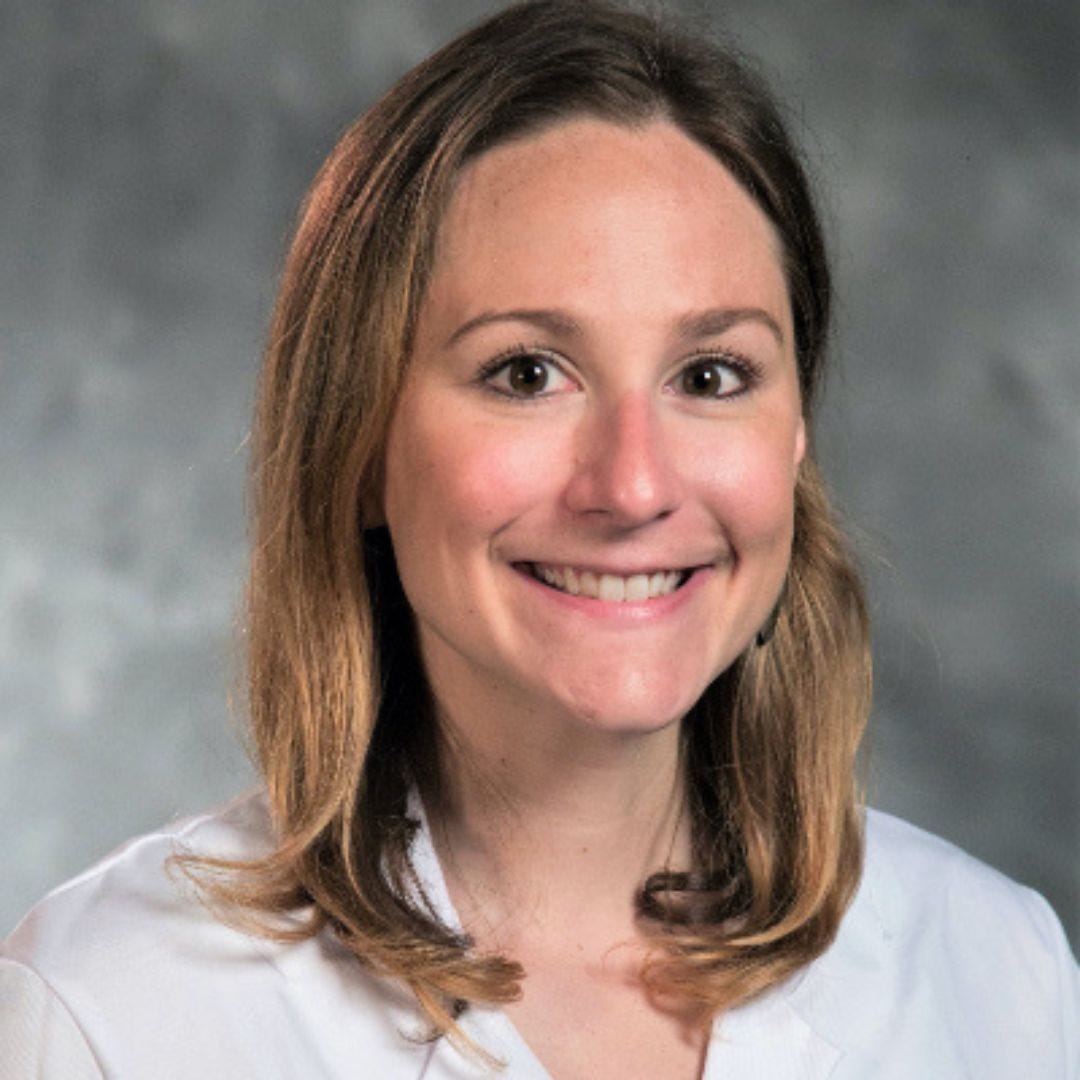 Samantha Eaker, DNP, CPNP-PC is a board-certified pediatric nurse practitioner specializing in pediatric urology.
Dr. Eaker received her Bachelor of Science in Nursing from Georgetown University and her Doctor of Nursing Practice from The University of North Carolina at Chapel Hill.
She currently practices in North Carolina, serving children and adults with congenital and acquired urologic problems. She is passionate about providing personalized care to and advocating for her patients.
Primary care trained, Dr. Eaker enjoys the continuity of care that pediatric urology provides.
When not in clinic, she is most likely to be found traveling with her husband, playing with their Great Dane, or staying active on the Peloton and throughout local state parks.
---
Getting to Know Sam Eaker
What made you get into this field of medicine?
I actually got into urology by chance! While in graduate school, I worked as an inpatient pediatric nurse and, in particular, loved caring for the inpatient pediatric urology patients. Pediatric urology is a wonderful mix of medical and surgical management so no two days of clinic are the same for me!
I see patients for a myriad of issues and love the impact I can have on their quality of life. Urology has been the perfect fit for me and I am so grateful to have fallen into this wonderful specialty.
What is your favorite part about your job?
I truly love the work I do -- particularly establishing meaningful relationships with my patients and their loved ones. It is so rewarding making progress on medical issues (for instance, getting patients dry and back in underwear!) and fixing surgical issues.
What Do You Like to Do in Your Spare Time?
In my spare time, I love to stay active - I am a proud Peloton feen (thanks to COVID!). My husband and I love to travel and are grateful we took advantage of our many international trips pre-COVID.
We are so looking forward to traveling both domestically and getting more passport stamps again soon! We also love to eat and explore new restaurants and cuisines.
Originally from New Jersey, I personally prefer Italian food and have managed to find some delicious pizza here in North Carolina. My southern husband has influenced me, however, to prefer it with ranch. Above all else, we are always spending time with and spoiling our Great Dane, Georgia.