If you've tried to get incontinence products through Medicaid, you may have discovered that you need an official diagnosis and prescription for incontinence. If you're asking yourself why this is necessary, this article is for you!
We'll explain why you or your loved one needs a prescription in order to get your free supplies and how to go about obtaining one.
Why Is It Better to Get Products Through Insurance?
There's a few reasons why getting your incontinence products through insurance is better than buying them in a store.
If you manage incontinence (the loss of bladder or bowel control) or help a loved one with their incontinence, you know that purchasing necessary products at the convenience or grocery store can be costly. This is especially true if you are a family raising a child with special needs throughout adulthood which can cost thousands of dollars throughout your lifetime.
Aeroflow Urology surveyed 115 customers and found that they saved loads of money each month by getting their incontinence supplies through insurance.
35% saved $50-$100 per month.
29% saved $100-$200 each month.
27% saved over $200 a month.
Why spend money out of pocket when you can save hundreds by getting your supplies through Medicaid? See if you or a loved one qualifies for free supplies today.
#2. You Don't Need to Leave Your Home
Getting your incontinence products with Aeroflow Urology means you don't need to leave your home other than to visit your healthcare provider's office for an incontinence diagnosis! No more running to the store last minute or running out of incontinence products risking an accident!
Signing up to find out if you're eligible for coverage, choosing your supplies, chatting with our Continence Care Experts, and placing your order are all done at your convenience on your mobile phone or computer. Your products are shipped directly to your doorstep on a monthly basis, all for free.
#3. It's a Paperwork-Free Process
No more navigating confusing Medicaid policies– with Aeroflow Urology, getting incontinence products is super simple. Why?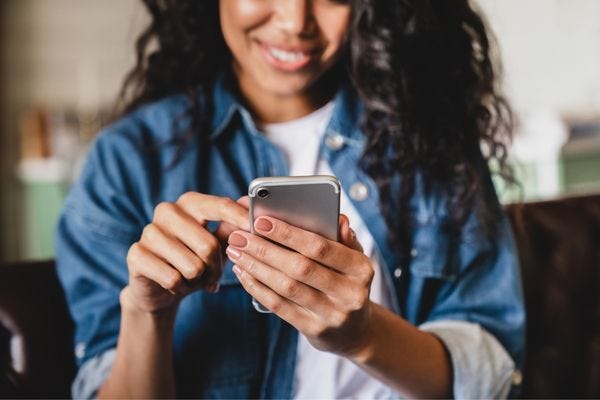 Because we take care of the insurance paperwork for you and determine your or your loved one's coverage right away. We also reach out to your healthcare provider's office for the required prescription (but you can get your products faster if you let them know we'll be contacting them!).
Why Do I Need a Prescription?
The simple answer to this question is: Because Medicaid requires a prescription in order to deem your products medically necessary.
Your Medicaid plan needs this information so they can show that you have a qualifying diagnosis and written documentation of what products are required to treat your unique condition.
How Can I Get My Prescription?
To obtain your prescription, you'll first need to make an appointment with your healthcare provider to diagnose your condition. Because there are many types of incontinence, you may require a different treatment plan and supplies based on your level of leakage.
After you've visited your provider, we make getting your prescription easy by calling their office to get the prescription on your behalf. (This process does go more quickly if you let your provider's office know we'll be reaching out for the prescription!).
Which Products Are Covered by Medicaid?
Once you have your incontinence prescription and have filled out the Eligibility Form, your coverage will be determined. Every person's coverage is different based on their Medicaid insurance plan and the state they live in, so the products available to you or your loved one will vary.
You may qualify for products that we carry, including:
Adult briefs (adult diapers): Tab-style briefs that are breathable and protect against moderate to heavy bladder and bowel leakage.
Adult protective underwear: Pull-on style products that are made to look like real underwear for those with light to moderate urinary leakage.
Pediatric diapers: Tab-style diapers with maximum absorbency for children and youths with moderate to heavy urinary and bowel leakage.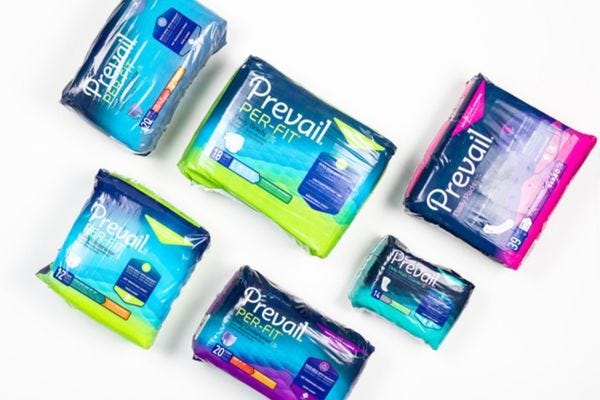 Pediatric pull-ups: Pull-ons for children and youths that protect against light to moderate urinary leakage.
Bladder control pads: Discreet and absorbent liners that are best for adults with light urinary incontinence.
Booster pads: Made for adults and children, these pads go inside another incontinence product for extra protection.
Bed pads (chux): Made for adults and children, bed pads protect bedding and mattresses against leakage.
Underpads: Underpads can be placed anywhere- from the living room couch to your car seats to protect against accidents and leaks.
Gloves: Different sized gloves to make clean-ups sanitary and easy.
Wipes: Large sanitary wipes to clean up accidents while being gentle on skin.
You'll be able to use our personal shopping process to choose the incontinence products covered under your plan that fit you best based on your size and the level of absorbency that you need.
Get Free Incontinence Products Now
Checking to see if you or your loved one qualifies for incontinence products is easy- just fill out our Eligibility Form. That's it! We'll reach out to let you know if you're eligible through your Medicaid plan and help you with the process from start to finish.
Information provided on the Aeroflow Urology website is not intended as a substitute for medical advice or care from a healthcare professional. Aeroflow recommends consulting your healthcare provider if you are experiencing medical issues relating to incontinence.