At Aeroflow Urology, we make receiving free incontinence supplies easy, from signing up to choosing your favorite products. Each month, our customers will have the opportunity to re-order their supplies and make changes to their orders with our refill process.
This article will break down the quick re-ordering process so you understand how to get your next shipment easily and make any changes you may need.
How to Re-order Your Supplies
Our re-ordering process allows you to review and confirm your order or make any necessary adjustments. Every month, you'll receive an email from your Continence Care Specialist with a unique link to your insurance-covered products and order history. The link will be sent to the email you used when signing up for Aeroflow Urology's services.
Click on the link you received in your email.
Once on the website, log in using your phone number or the email address you used to sign up for Aeroflow Urology and your date of birth. (If you're a caregiver or ordering for someone else, enter the birth date of the Aeroflow Urology customer.)
After entering your information, click "Log In."
4. Make adjustments to your order on this page. Click the checkmarks next to each product to unselect them. If you need to change the product type or size, contact your dedicated Continence Care Specialist via our online chat or by calling 1-(844)-276-5588.
5. After selecting your products, adjust the quantities you need by clicking on the drop-down menu under "Quantity."
6. If you are eligible to reorder your supplies immediately, you'll see the word "Immediately" on the page. If you are not, the page will display the date you're eligible for reorder.
7. Click "Next" to be taken to the order confirmation page.
8. Review your order to ensure your products and shipping address are correct. If you need to update your personal information, click the "Edit" button to make changes.
9. After reviewing your order, click the checkbox to accept the terms and conditions. Then, click "Place Order" to complete the resupply process.
10. Wait for your order to arrive at your doorstep!
Why Use Aeroflow Urology?
At Aeroflow Urology, our mission is to help those living with continence issues obtain the quality products they need.
The core of our mission starts with education - from helping healthcare providers diagnose and treat continence issues early on to educating individuals on the symptoms associated with loss of bladder control and incontinence.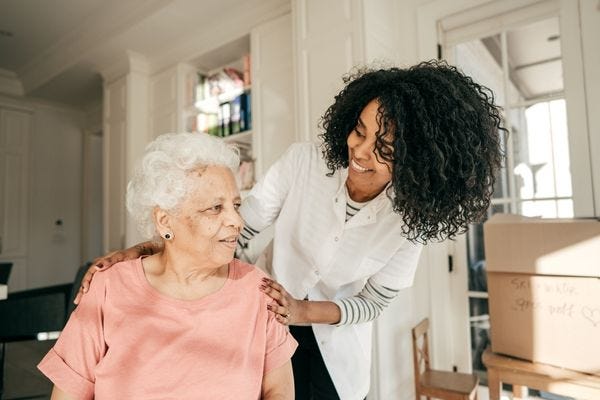 By using Aeroflow Urology, you may be able to save hundreds of dollars every month on incontinence supplies! We help you save by checking if you qualify for incontinence products covered by your Medicaid or other insurance plan.
Our adult and pediatric products are from top brands, such as TENA, Prevail, and Attends. We offer:
Adult and pediatric briefs and diapers.
Adult and pediatric pull-ons and pull-ups.
Bladder control pads.
Accessories, such as underpads, wipes, and gloves.
Catheters
View our complete selection of incontinence products.
We also...
Help you obtain the continence care products and catheters you need through your insurance benefits.
Offer a wide selection of high-quality products to suit various needs.
Ship supplies in discreet packaging directly to your door each month for free.
Assign you a dedicated Continence Care Specialist who works to ensure that you or your child is in the best product to suit your specific needs.
Send you free product samples so you can find the perfect fit for your incontinence needs.
Make it easy to receive your new products each month with our re-ordering process, so you never have to worry about running out of supplies.
How It Works
We ensure you receive your continence care supplies at little to no cost through insurance! Here's how it works.
1. Submit Form
Once you fill out our Eligibility Form, you or your loved one's coverage will be determined by your insurance plan, such as Medicaid, and the state you live in. One of our Continence Care Specialists will contact you to let you know if you qualify.
2. Shop
You'll be able to choose from our array of high-quality adult or pediatric incontinence products, such as pull-ups, bladder control pads, briefs, protective underwear, or catheters, from a curated shopping list.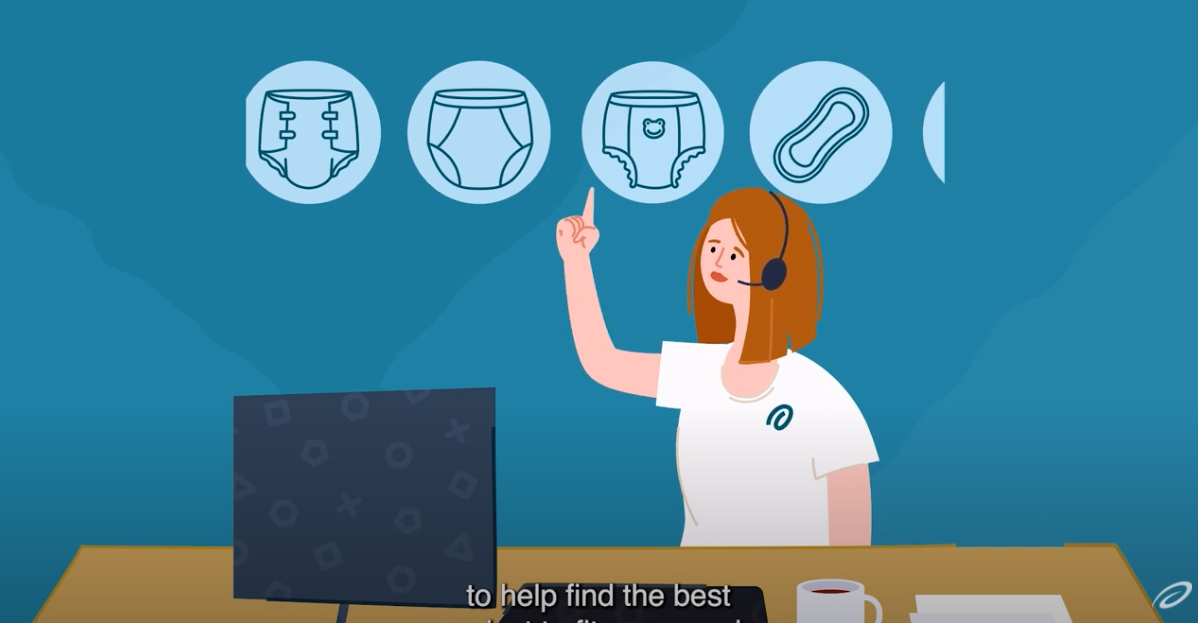 3. Rx Received
After you're approved for coverage, we'll need to obtain a prescription from your healthcare provider. To receive your supplies more quickly, reach out to your doctor's office and let them know we'll be calling for a prescription on your behalf.
4. Shipped
Your products will be shipped directly to your home in discreet packaging every month.
5. Resupply
You'll get an email or text reminder when it's time to refill your supplies.
See If You Qualify
Checking your eligibility is simple!
All you need to do is take 5 minutes to fill out our Eligibility Form for yourself or your loved one. After that, a Continence Care Specialist will reach out to you.
Information provided on the Aeroflow Urology website is not intended as a substitute for medical advice or care from a healthcare professional. Aeroflow recommends consulting your healthcare provider if you are experiencing medical issues relating to incontinence.