A Guide to Urinary Catheters
Choosing the right urinary catheter is critical as it can affect your comfort and overall quality of life. There are several types of urinary catheters available, each with their own advantages, but it can be difficult to determine which one suits your specific needs.
We've created this guide to help you select the perfect catheter. We'll provide an overview of the different types of urinary catheters, their uses, and which factors to consider.
By understanding the different options available, you can make an informed decision to ensure optimal catheterization results.
What Are Urinary Catheters?
Urinary catheters are medical devices used to drain the bladder. A person may be prescribed a catheter by their healthcare provider if they've experienced things like a spinal cord injury (SCI), surgery, or urinary retention (inability to empty the bladder). A catheter usually consists of a tip, a flexible tube(s), and a drainage opening. Catheters are inserted into users' bladders through their urethras.
Types of Urinary Catheters
There are many different types of urinary catheters and the best one for you will be based on the type your doctor prescribes.
Straight Tip Catheters
Straight tip catheters are straight from end-to-end. They are best for people who self-catheterize and don't experience any blockages or obstructions. Straight tip catheters come in different styles of catheters, such as indwelling and intermittent catheters.
Coudé Tip Catheters
Coudé tip catheters are designed with a curved tip. The curvature of the tip helps males with blockages in the urethra or enlarged prostates, as well as females, self-catheterize more easily. Coudé tip catheters come in different styles of catheters.
Intermittent Catheters
Intermittent catheters are prescribed to individuals who self-catheterize daily. These short-term catheters are made of flexible plastic that are meant for single-use. Intermittent catheters come with or without lubrication (pre-lubricated/coated). Pre-lubricated intermittent catheters help reduce catheter-associated urinary tract infections (CAUTIs) and make intermittent catheterization quicker and pain-free.
Foley Catheters
Foley catheters, also called indwelling urinary catheters, are long-term catheters that stay in the body for extended periods, typically around 1 month. They are an excellent choice for people with certain medical conditions that limit mobility. These products feature a catheter balloon that fills up with water to keep the catheter in place. Foley catheters have a tube for draining urine and a tube for inflating the balloon.
External Catheters
External catheters are also called condom catheters. Most condom catheters are designed specifically for the male anatomy, although there are some external catheters made for females. For males, these catheters fit over the penis and attach to a tube that empties into a drainage bag.
Closed-System Catheters
Closed-system catheters are single-use systems that come with a catheter, a collection bag, and lubricant. These catheter systems decrease the user's risk of catheter-associated UTIs.
Pediatric Catheters
Pediatric catheters are made for children who need a catheter to drain their bladders due to a certain medical condition, such as Spina bifida, or continence issue, such as neurogenic bladder. These catheters are designed for a child's body.
Urinary Catheter Features
The right catheter will help you drain your bladder comfortably and prevent your risk of infections. Consider the following things when choosing your catheter.
Style

Your healthcare professional will prescribe or give medical advice about which type of urinary catheter you should use depending on your unique condition. You may need one of the following types of catheters:

Intermittent catheter

Foley catheter

External catheter

Coudé tip catheter

Straight tip catheter

Closed-system catheter

Pediatric catheter

Size

Catheters come in a variety of sizes. There are two types of sizes to consider, including:

French size (Fr): Calculated by multiplying the catheter's diameter by 3. These sizes can vary from 5 to 24 (Fr).
Length: Measured from the tip to the end of the catheter.

Your healthcare provider will recommend or prescribe the catheter size you need.

Material

Urinary catheters are made with different materials, including silicone, latex, and polyurethane. Each material has certain advantages, and the choice of material depends on users' specific needs.

Lubrication

Many catheters come pre-lubricated, which makes them easier to insert and reduces discomfort. Lubrication can also reduce the risk of infection. Other catheters come without lubrication (uncoated) but can be used with separate lubrication packets.
Coloplast
Coloplast is a global provider of healthcare products that help people with certain conditions, including ostomies, incontinence, and wounds. Their products aim to make life easier for individuals who use their products.
SpeediCath Ready-to-Use Female Intermittent Catheter
Features:
Designed for females

Pre-hydrated for quick use

Polished eyelets to minimize urethral discomfort and the risk of microtrauma

Ring-pull opening for one-finger package opening

PVC and phthalate-free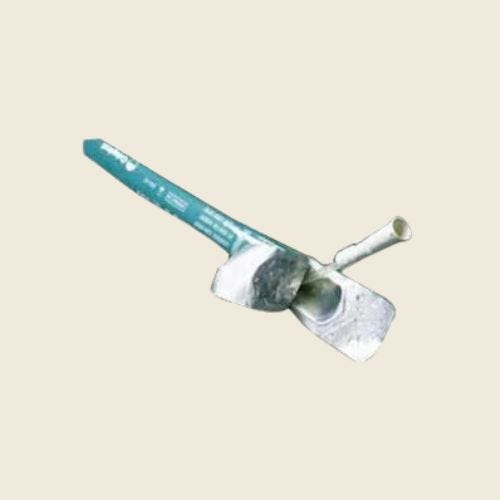 ---
Cure Medical
Bob Yant, an individual with a spinal cord injury (SCI) founded Cure Medical. The company's products are made with users' skin comfort and health in mind. Their catheters aren't made with DEHP/DINP (a carcinogen), BPA, or Natural Rubber Latex (allergen). Their catheters also feature fire-polished eyelets for comfort while catheterizing.
Cure Male Straight Intermittent Catheter
Features:
Made for male anatomy

Fire-polished eyelets for comfort while inserting

Single-use

DHEP, BPA, and latex free for skin health

Straight tip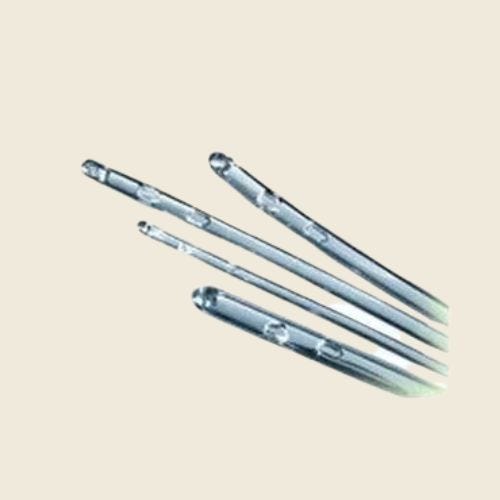 ---
Hollister
Hollister is a global organization that has been creating and manufacturing healthcare products for 100 years. They aim to make a difference in individuals' healthcare journeys by providing continence care, ostomy, and catheter products.
Hollister Onli Hydrophilic Intermittent Catheter
Features:
Designed for both females and males

Pre-hydrated to reduce spills and stains

Easy-open packaging for quick and easy catheterization

Latex and phthalate-free for sensitive skin

Smooth catheter eyelets for comfortable insertion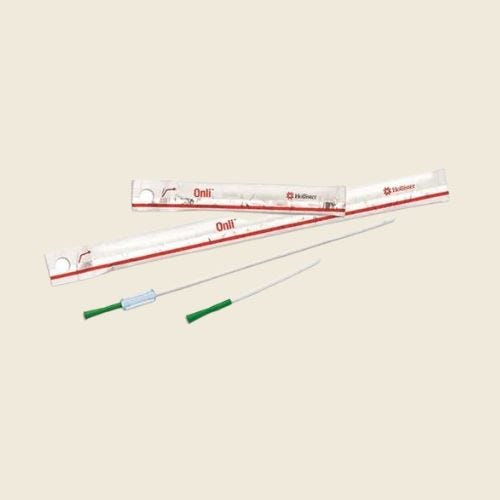 Urinary Catheters Covered by Medicare
We know that catheters are medically necessary for those who need help emptying their bladders. That's why we help individuals get the catheter supplies they need at low-cost through Medicare or other commercial insurance plans.
To find out if you qualify to get catheters through insurance, fill out our protected Eligibility Form. It takes less than 5 minutes and all you need is your insurance card.
Your coverage will be dependent on your unique diagnosis and your specific insurance plan.
If you do qualify, we will...
Send you free catheter samples so you know you're getting the correct size and type for your needs.

Help you easily navigate and understand your insurance policy and coverage.

Ship your catheters for free in unmarked boxes.

Send you a text message or email when it's time to restock your products.
*Medicare coverage varies by state. Submitting your info is not a guarantee of benefit.