During the COVID-19 pandemic, the US government declared a Public Health Emergency (PHE), which implemented many changes to systems nationwide. The PHE also altered how state Medicaid programs functioned.
Certain Medicaid eligibility rules and policies were waived during the PHE to allow beneficiaries to keep their health care coverage over the course of COVID-19, making staying enrolled in a Medicaid plan simpler than ever before.
Since life is beginning to return to normal, it unfortunately means the PHE waiver for Medicaid is coming to an end, leaving many people wondering how to renew their benefits now and in the future.
If you're one of these people, don't worry! We're here to help.
This article will help you understand:
When your Medicaid coverage will end.

What this means for you and your loved ones who receive Medicaid benefits.

The steps you MUST take to stay enrolled in a Medicaid health plan.

How to renew your Medicaid coverage every year.
Why Is Continuous Medicaid Coverage Ending?
Since the start of the coronavirus pandemic PHE in March 2020, states received more federal funding to be able to provide the public with continuous Medicaid enrollment. This continuous enrollment made it easier for Medicaid beneficiaries to maintain their coverage throughout COVID-19.
In December 2022, the federal government's Consolidated Appropriations Act 2023 (CAA) took initiative to announce that the continuous enrollment provision will begin "unwinding" this spring.
When Does Continuous Medicaid Coverage End?
Starting April 1, 2023, the state you live in may resume its Medicaid recertification process after determining your eligibility for Medicaid coverage.
What Does the End of Continuous Medicaid Coverage Mean for Me?
This unwinding of the continuous coverage provision means that you and your loved ones may no longer be eligible for Medicaid. And you aren't alone; according to the Kaiser Family Foundation (KFF), between 5 million and 14 million Medicaid beneficiaries across the country will lose coverage.
If your state finds that you are still eligible for Medicaid benefits, you still might run into administrative barriers and lose coverage. It all depends on the state you live in and its individual unwinding plan.
Unfortunately, while some state plans are prioritizing budget cuts and ending continuous enrollment faster, other states are putting people first. Certain states are helping beneficiaries continue their coverage by recertifying at a slower pace, and other states are making the Medicaid renewal process easier by reaching out to beneficiaries for updated eligibility requirements.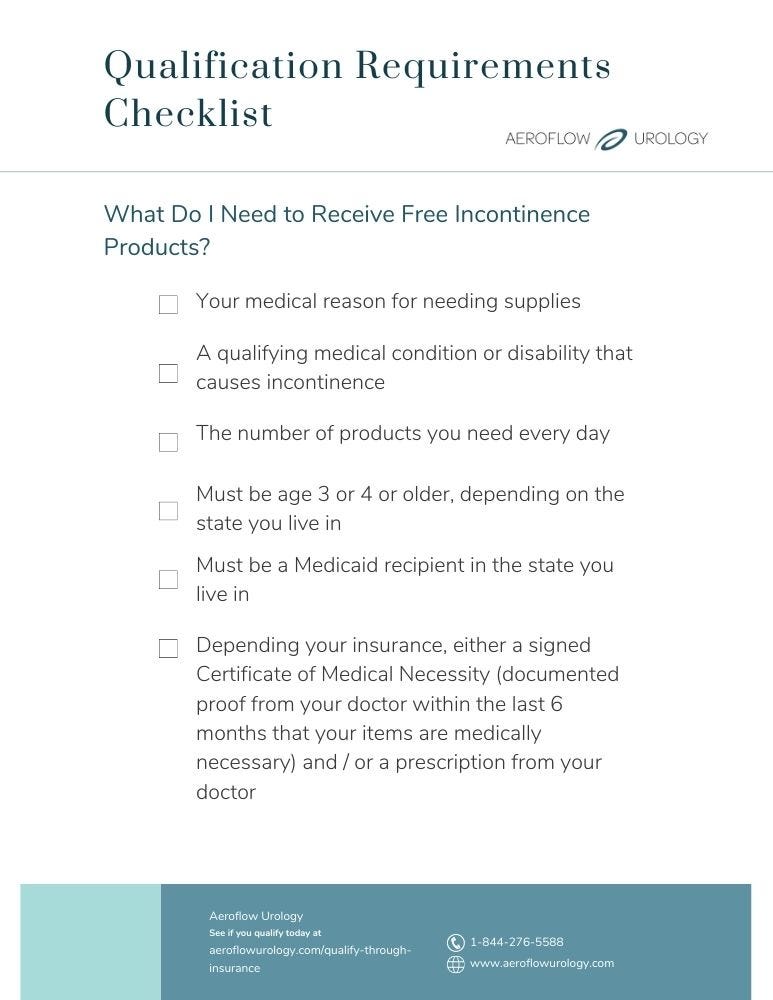 Already a Medicaid recipient and want FREE Medicaid products? Use this checklist to make sure you have everything you need to qualify! Download the pdf now.
Note: Some states will not be reaching out to Medicaid recipients to announce when continuous coverage ends.
How Do I Renew My Medicaid Coverage After the PHE Waiver Ends?
In order for your Medicaid services to remain active, you or your loved ones MUST contact your state's Medicaid member services office BEFORE your state's set contact deadline.
Aeroflow Urology currently has contact deadline information for states whose deadline is between March 2023 and May 2023. If you live in any of the states listed below, you should reach out to your Medicaid health plan office immediately and update your information.
We recommend that if you are a Medicaid beneficiary living outside of these states, you contact your state's Medicaid office or go to your state's Medicaid website to find out when its contact deadline is.
Your state Medicaid's phone number should be listed on the back or front of your Medicaid benefits card. See the example below, but note that each state Medicaid card may differ.
Announced State Medicaid Contact Deadlines
March 2023:
Indiana (March 31st, 2023).
April 2023:
Arizona

Arkansas

Idaho

New Hampshire.

South Dakota.
May 2023: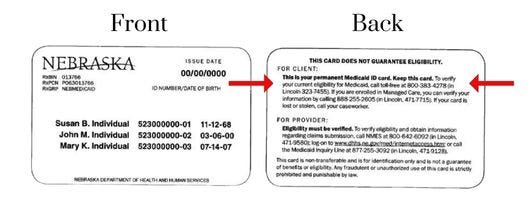 Steps to Renew Coverage After PHE Ends
Contact your Medicaid member office to report any changes. When contacting your Medicaid office, ensure that your contact information is up-to-date and supply them with any informational changes. The information you need to provide includes your:

Phone number.

Permanent home address.

Email address.

Report any changes to your household income. If you've had any income changes in your household, report them to your Medicaid office.

Fill out and return your renewal packet. Depending on the state you reside in, you may or may not receive a Medicaid renewal packet. Keep an eye out for your packet in the mail or through email and be sure to fill it out and return it by the due date given. If you don't fill out the renewal form and return it, you risk losing Medicaid coverage.

Reapply for Medicaid coverage. If your coverage ends during the unwinding of the continuous coverage provision, or if you are deemed ineligible for continued coverage after filling out the renewal packet, you can reapply for Medicaid coverage. This redetermination process may make you eligible for benefits. Apply at www.healthcare.gov.
Note: If you've already confirmed your Medicaid coverage for this year, nothing further is required. If you have not, please contact your state's Medicaid office to do so.
How Do I Renew My Medicaid Coverage Each Year?
In order to receive Medicaid benefits, you need to renew your coverage on time, every year after a 12 month period– not just during the end of the PHE waiver period.
Steps to Renew Coverage Yearly
Choose how you want to renew your coverage. You can do this by phone, mail, in-person, or on your state's Medicaid website.
Provide your Medicaid office with the necessary information. This information may include:
Your most recent tax return (1040).

Most recent pay stubs listing your gross income.

Proof of other forms of income.

Names, birth dates, and social security numbers of household members.

Separate health insurance information (if applicable).

US citizenship or immigration status.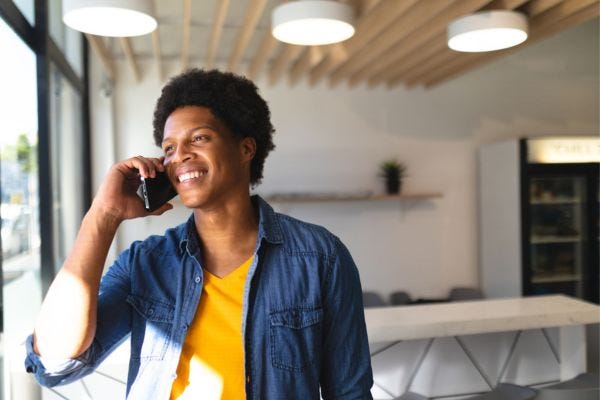 3. Update your information. Make sure the information you provide to your Medicaid member office is accurate and up-to-date at all times to avoid losing coverage.
Note: You can apply for initial Medicaid coverage at any time of the year and if you're eligible, your coverage will begin right away.
Gather all the necessary information for your child.
Call 1-800-318-2596 to apply or fill out an application for CHIP through the Health Insurance Marketplace website.
Note: CHIP coverage does not extend to adults. Routine healthcare provider visits and dental visits are free with CHIP. Depending on the state your child resides in, CHIP may charge a monthly premium which is different for each state.
Can I Get Free Incontinence Products With Medicaid & Aeroflow Urology?
One of the best parts about receiving Medicaid health insurance is the free medical supplies you and your family members may qualify for.
Many individuals on low-income who have certain medical conditions or disabilities manage bladder and bowel control problems, requiring incontinence products that can be very costly out of pocket.
If you or your loved ones have conditions, such as spinal cord injury (SCI), autism, muscular dystrophy, cerebral palsy (CP), and more, you may qualify for incontinence products 100% covered by Medicaid.
We can supply you or your loved ones who qualify with the following products made by trustworthy brands, like TENA, Attends, and Prevail:
Bladder control pads.
Protective underwear.
Kids' diapers and pull-ups.
Intermittent catheters.
Catheters
Other accessories for adults and children, like gloves, wipes, bed pads, and more.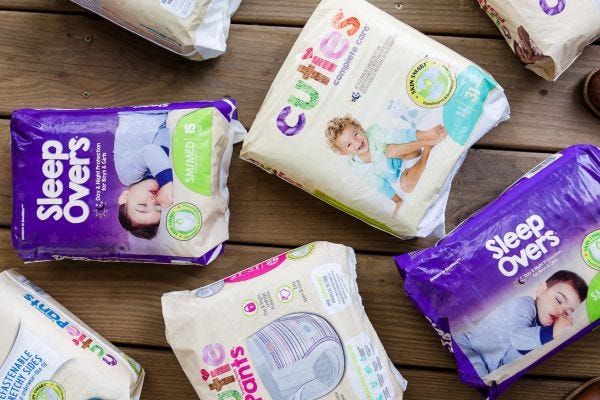 Not only do you get your products completely free, but we also send free samples to you and your loved ones so you know your supplies suit your needs before ordering. We ship your incontinence supplies monthly and each time, your order ships free.