Incontinence products, like diapers, adult protective underwear, and other accessories can be costly out-of-pocket, especially for those living on a low income.
It's unfortunate that these products cost so much since they are necessary medical supplies that can determine a person's quality of life and health.
Thankfully, there are a few ways low-income individuals and low-income families, as well as individuals with disabilities, may be able to receive them at little to no cost.
Discover the ways you may be able to get low-cost or free incontinence products for you or your loved ones in this article.
One of the best ways to save money on incontinence products is to be enrolled in a Medicaid health insurance plan.
There are a few things to consider when using Medicaid as a way to get your supplies covered.
Each state has its own Medicaid regulations for medical supply coverage because Medicaid is run by the federal government and individual states. This means that the number and types of incontinence products that you can receive will be determined by the state you live in.
45 state Medicaid programs currently provide a certain level of coverage for incontinence products.
Medicaid recipients typically meet one or a combination of the following requirements:
Low income.
Have COBRA coverage.
Elderly
Institutionalized.
In foster care or guardianship care.
Receive Supplemental Security Income (SSI).
Have special needs or disabilities.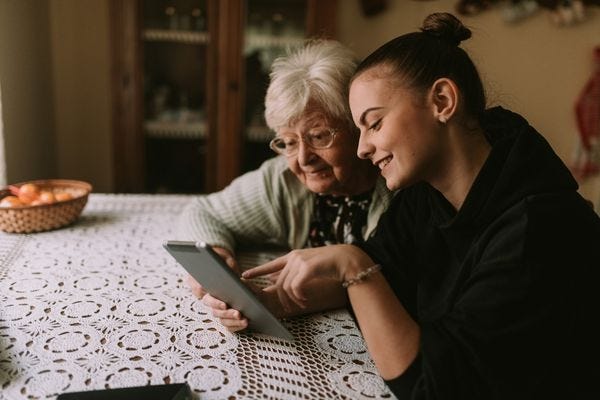 You or your loved one may need to meet specific requirements to receive coverage, including:
You need to be enrolled in a Medicaid plan that gives coverage for incontinence products.
You will need to be diagnosed with incontinence (loss of bladder or bowel control) by a healthcare provider to ensure your products are medically necessary.
Depending on the state you live in, you may need a Physician's Order, a Certificate of Medical Necessity, a copy of your medical records, or Prior Authorization from your healthcare provider.
Sign up for Medicaid coverage today.
*Unfortunately, Medicare currently does not offer coverage for incontinence products.
Free Products With Aeroflow Urology
Once you're enrolled in a Medicaid plan, you may be eligible to get all of your incontinence products 100% covered by your insurance plan with Aeroflow Urology.
We know that insurance should cover incontinence supplies because they maintain the quality of life for many individuals living with incontinence. We also know that navigating insurance regulations can be complex. That's why we work hard to make the process of getting your products as simple as possible by:
Determining your coverage within days through our easy

Eligibility Form.

Reaching out to your healthcare provider for the required incontinence prescription on your behalf.
Assigning you a Continence Care Specialist who can walk you through insurance guidelines and product coverage.
Sending you free samples of our products so you can try them before you confirm your order.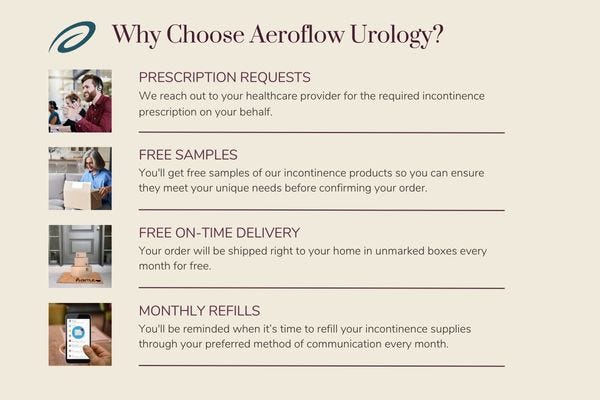 Shipping your order on time in unmarked boxes for free every single month.
Reminding you when it's time to refill your supplies through your preferred method of communication.
To see if you or your loved one qualifies for coverage, use our secure
Eligibility Form
. It takes less than 5 minutes and we'll determine your coverage within a matter of days.
Family caregiver grants are available for caregivers who help their elderly or aging family members through home care. Many senior citizens develop incontinence and may need absorbent products to manage leaks, such as:
Adult briefs (adult diapers).

Protective underwear.

Bladder control pads.

Other accessories, such as underpads.
Things to note about caregiver grants:
Each individual state's Department of Health and Human Services regulates which states participate and who is eligible, so coverage under these grants may differ.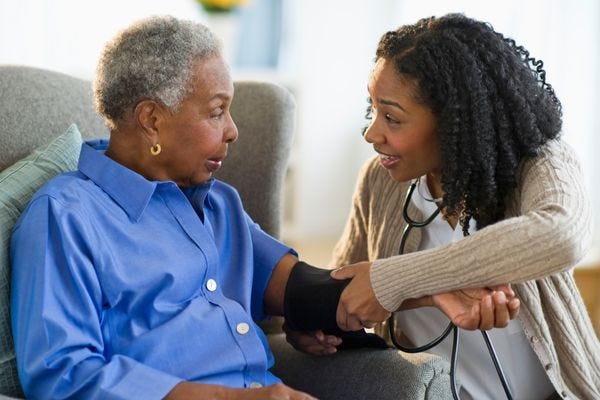 "Caregivers" are required to be 18 years or older and need to provide care for seniors 60 years and older OR are required to be 55 or older providing care to individuals 18 and younger OR are required to be 55 and older providing care for adults between the ages of 18 and 59 who have disabilities or special needs.
You may be eligible for a caregiver grant if you are caring for a person of any age with Alzheimer's disease, Parkinson's disease, or other neurological conditions.
Learn about these grants at the National Association of Area Agencies on Aging website.
Diaper banks are another option for low-income families or individuals who need incontinence supplies. These organizations give out incontinence products for free and can usually be found in your local area in each state.
In order to qualify to receive supplies from a diaper bank, you may need to provide proof of low income by showing that you are:
A Medicaid recipient.
Are on Food Stamps.
Diagnosed with incontinence.
Find a local diaper drive in your state.
Information provided on the Aeroflow Urology website is not intended as a substitute to medical advice or care from a healthcare professional. Aeroflow recommends consulting your healthcare provider if you are experiencing medical issues relating to incontinence.