Incontinence can affect a person of any age and to any degree. From light to significant bladder control issues, incontinence can socially prohibit you and remove your freedom.
However, pursuing medical advice and workup can get you closer to a diagnosis and solutions to fit your incontinence needs.
In this article, we'll tell you how to prepare for a doctor's appointment for incontinence so you can successfully plan your treatment and feel confident speaking with your healthcare provider.
Scheduling a Doctor's Appointment for Incontinence
If you suffer from incontinence, you are not alone: Over 25 million people experience incontinence.
The first thing you should do is schedule a doctor's appointment to determine what is going on with your bladder. Self-diagnosis can leave you with unanswered questions and can be physically and emotionally harmful.
According to the Urology Care Foundation, "incontinence can affect your emotional, psychological and social life".
Urology providers specialize in treating bladder disorders and incontinence, so contact one locally to schedule an appointment for further diagnosis and management. You do not have to be ashamed, hide your problem, or suffer in silence: talk to a doctor and get the facts and help you need.
Preparing for Your Incontinence Evaluation
Once you schedule a doctor's appointment, get prepared.
Before your initial consultation, document your medical history and create a detailed list of your current medications–including any over-the-counter medications you may take intermittently.
Secondly, list your symptoms, such as urinary urgency and / or frequency, waking up from sleep to urinate, painful urination, urine leakage, etc. Document when your symptoms occur, their severity, disruption, and associated trends, triggers, or patterns.
You will also want to write down any questions about your healthcare provider. The Mayo Clinic suggests you have a relative or friend accompany you, or take a notebook with you, to write down any relevant information.
It is also essential to note that your provider may want you to drink a lot of water before your appointment to have a full bladder to possibly check urine studies or evaluate your ability to empty your bladder sufficiently.
Above all, remember that you do not need to be apprehensive about going to the doctor's office!
8 Questions to Ask Your Doctor About Incontinence
Heading into your consultation, it is vital to remember that there are no stupid questions! If you don't ask, you won't know what is wrong. Consider asking your healthcare provider the following questions during your evaluation:
What is the most likely cause of my symptoms? This is the most critical question to ask your evaluating provider. If you suffer from incontinence, you want to know why and what the cause is.
What kinds of tests do I need? Do these tests require any special preparation? Your evaluation for incontinence will likely involve some degree of testing at or following your initial visit. Whether it be a urine study such as a urinalysis or a more intensive imaging modality such as a CAT scan, each procedure or test is different and may require special preparation.
Is my urinary incontinence temporary? Incontinence can be temporary, such as what some women experience postpartum. However, for many, it can be more of a chronic issue that a healthcare provider needs to determine the severity of.
4. Are there different types of incontinence? There are several forms of urinary incontinence with other etiologies or causes. Urinary incontinence can range from light leakage due to overactivity or persistent leakage due to trauma such as a severe injury or secondary to surgery. Knowing the different types of incontinence can help you pursue the appropriate treatment.
5. I have other health conditions. How can I best manage these conditions together? Other health conditions, such as diabetes or high blood pressure, can affect incontinence. Discussing your other health conditions with your doctor can help you successfully manage your incontinence.
6. What treatments are available? Once diagnosed with urinary incontinence, there may be many treatment options— medications, physical therapy, clean intermittent catheterization, surgical procedures, and more. Discuss these in detail with your healthcare provider to ensure you feel empowered and comfortable with your treatment options.
7. Should I anticipate any side effects from the treatment? As with any treatment, there may be side effects. Knowing and anticipating potential side effects can decrease your chances of future health-related issues.
8. What does follow-up look like? Incontinence management is usually an ongoing process. As such, ensure follow-up is appropriately scheduled.
Discussing Your Treatment Options
Being informed about incontinence can help you determine the best treatment options. Knowing the variety of available treatment options, such as medication, exercise, and / or catheterization, will provide you with the necessary information to make the best-informed decision with your treating provider.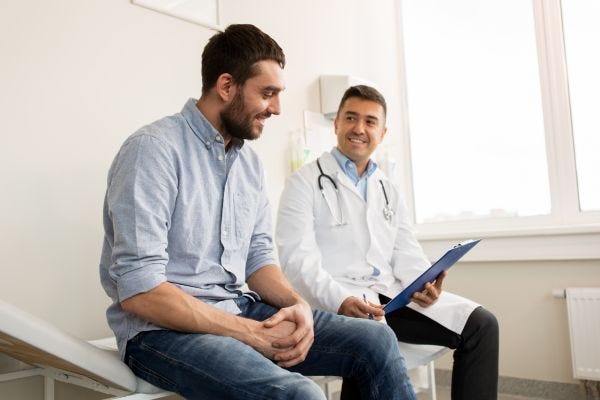 Disclaimer
Information provided on the Aeroflow Urology blog is not intended as a substitute to medical advice or care. Aeroflow recommends consulting your healthcare provider if you are experiencing medical issues relating to incontinence.