You may not realize how much you spend on incontinence products when purchasing them, but you might start to feel the weight of paying out of pocket for your or your loved one's supplies as time passes.
Currently, people in the United States spend over $20 billion each year managing urinary incontinence, and this number doesn't even include the cost of caring for bowel incontinence.
Why is the price so high for items necessary to maintain quality of life, dignity, and health?
Other than the cash you spend on buying incontinence products, overlooked factors play a significant role in raising the bill. Doctor's visits, the buying cycle, lost income, and even laundry can all cost large amounts of money over time. In this article, we'll explain how you might spend so much on incontinence supplies and learn how to stop paying for them out of pocket.
Incontinence is the loss of bladder or bowel control. There are different types of incontinence, including:
Urinary Incontinence (UI): UI is the loss of bladder control. There's a variety of diagnoses when it comes to UI and depending on which symptoms you have:
Overactive bladder (OAB) / Urge incontinence: Feeling the urge to void your bladder often and peeing frequently.
Stress incontinence: Stress urinary incontinence is when sneezing, coughing, laughing, or lifting heavy objects leads to urine leaks.
Overflow incontinence: Unable to void your bladder completely, leading to a loss of urine.
Mixed incontinence: Having one or more types of incontinence symptoms at once.
Functional incontinence: Having control over your bladder but having leaks or accidents due to mobility issues.
Bowel incontinence: Bowel incontinence is the loss of bowel control that results in leaking fecal matter.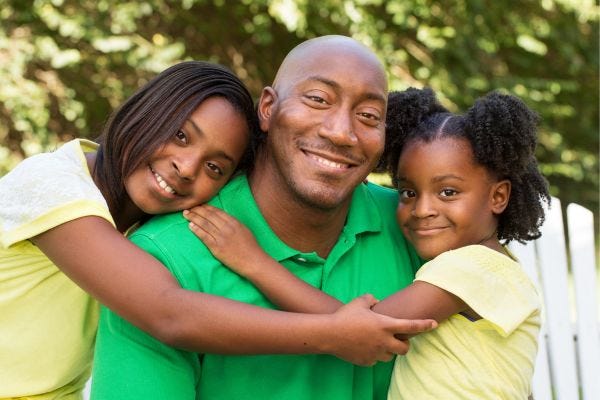 What Makes Incontinence Cost So Much?
The US population spends more than $20 billion annually on managing incontinence. Individuals living in the Diaper Divide, including men, women, seniors, families, and people with disabilities or certain medical conditions, spend significant amounts of money managing their symptoms out of pocket, but oftentimes, the price of products is so high, they can't afford it. This leads people to resuse incontinence products, wear them for longer than recommended periods, and use household products to dry leaks.
According to a survey we conducted this year that included 115 people who manage incontinence either for themselves or a loved one, we found that purchasing products costs anywhere from $50 to over $200 per month.
35% spent $50-100.
29% spent $100-$200.
27% spent $200 or more.
9% said they spent "hundreds."

But aside from purchasing the products necessary for your incontinence needs, what makes the management cost so high?
Visiting your healthcare provider's office is typically not free, even if you have insurance. Co-pays for those with insurance cost around $15-$25 per visit. Without insurance, the average visit is around $265.
It's important to note that these are the average costs of regular visits to your provider or pediatrician- not specialists, such as urologists, which might be necessary for people with incontinence. These prices also don't include the added cost of treatments that may be associated with incontinence, such as:
Urine lab tests.

Treatments for urinary tract infections (UTIs) that can occur due to moisture build-up or bacteria.

Skin infections or rashes brought on by wearing improperly fitting incontinence products.

Treatments for injuries like pressure ulcers or moisture-associated skin damage due to long-term exposure to bodily waste.

Surgeries for incontinence treatment, such as sling procedures.

Prescriptions for managing incontinence symptoms, such as anticholinergics.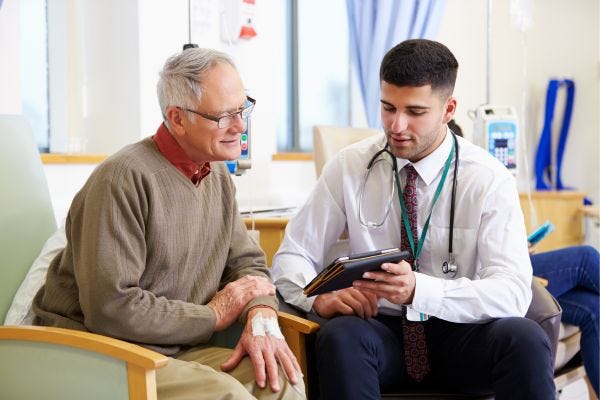 2. Buying Staple Products
Most people consider the cost of "staple products" when budgeting for incontinence management. These types of supplies are items like:
Adult briefs.

Bladder control pads.

Pediatric pull-ups.
These staples are the bulk of the high cost of incontinence management, other than visits to your healthcare provider for check-ups and treatments.
3. Buying Supplemental Products
Purchasing additional products is another piece of the cost puzzle. These items may not come to mind when you think of what you need to manage your incontinence symptoms, but they are necessary for some.
Underpads.

Booster pads.

Gloves

Wipes

Barrier creams.
Incontinence products are disposable. You wear them once and throw them away when they're soiled. This means you'll run out of supplies after a certain number of days and need to spend more money on repurchasing them repeatedly.
While incontinence and the buying cycle may last a short period for some, it can last a lifetime for others. People with special needs, such as autism, or certain medical conditions, such as spinal cord injury (SCI), who may never regain control of their bladder or bowels, must use incontinence products their entire lives.
The US Department of Agriculture estimates that it costs $240,000 to raise a child with special needs from birth to 18 years old. And raising a child with a disability for life can cost $1.4 to $2.4 million, according to Autism Speaks.
With 23%-83% of children with special needs experiencing some form of incontinence, caregivers most likely spend a considerable amount on incontinence products for their loved ones.
As long as you're managing incontinence, the buying cycle never ends.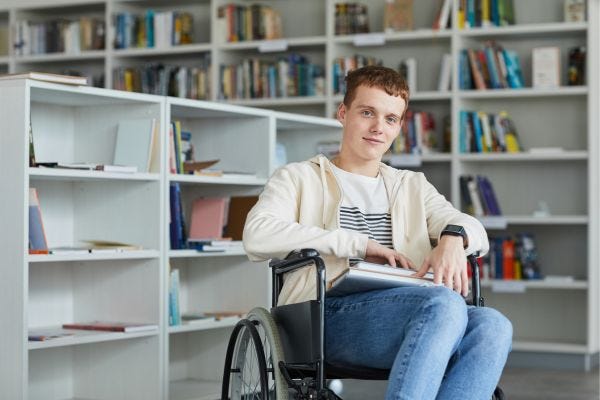 Losing income is commonly a forgotten part of the cost of incontinence. Caregivers like parents or older siblings may miss work to stay home and care for their loved ones since incontinence management is a round-the-clock job. This causes the caregiver to lose income, adding to the cost of incontinence management.
Parents may also stay home from work to care for their children if they don't have enough diapers or pull-ups to send their child with incontinence to school. Adults who have incontinence may also miss work because they run out of products or are too embarrassed to manage their condition in the workplace.
The average amount spent on laundry and cleaning supplies in the US in 2021 was $178.45 per person. This statistic doesn't consider people washing soiled clothes more frequently or cleaning up accidents from bladder or bowel leaks.
Someone with incontinence may have accidents in their bed, clothes, carpets, couches, or car seats. To stay sanitary, this requires purchasing laundry detergent, dryer sheets, and other household cleaners. Depending on how often you or your loved one has an accident, you may need to clean more often, which causes you to spend more money on cleaning supplies.
The Personal Cost of Incontinence
Besides material costs, incontinence can take a mental and physical toll on those who experience or manage it.
Caring for someone with incontinence is a constant job; You may be up at night changing sheets, washing clothes, or taking your loved one to the bathroom. You must take trips to the store to purchase expensive incontinence products before your loved one runs out. These factors can be exhausting and stressful for family members who can't afford professional help.
Managing symptoms of your own also has setbacks. You may feel ashamed of your condition, and it may interrupt your daily life. Leakage can get in the way of work, hold you back from activities you enjoy, or harm your mental health. Many studies show that people with incontinence report decreased quality of life and worsened mental health due to anxiety or depression.
Unfortunately, these scenarios are true for many people.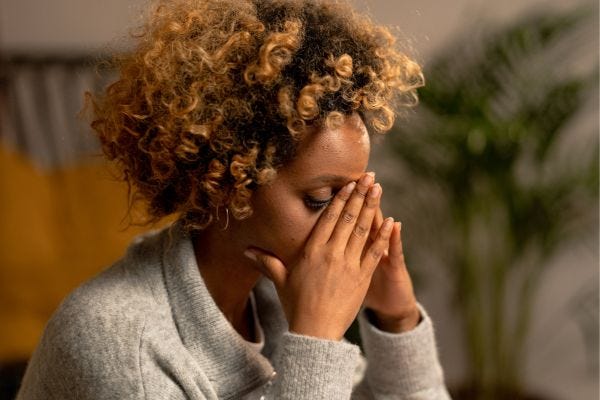 Incontinence is also not talked about as a serious health issue when, in fact, it is just that. It causes mental and physical illnesses like UTIs and anxiety and is not openly discussed, even with healthcare providers.
Products that are critical to maintaining quality of life and proper hygiene are not seen as a necessity. For example, breast pumps are seen by our society as medically necessary for new mothers so their babies can eat, and they are more accessible. Yet, adult briefs for those with bladder or bowel leakage or pediatric pull-ups for children over the potty training age are not seen the same way.
Our society is also holding on to the stigma surrounding incontinence, whether fecal or urinary. A high percentage of women- the group most prone to developing incontinence- don't speak with their providers about their symptoms, let alone friends or family. Men are even less open to discussing incontinence and, instead, resort to doing things to manage leakage, like using toilet paper as a pad to catch urinary dribbles. Even seniors, who are among the highest percentile of people with incontinence, are ashamed to share their symptoms and challenges with their caretakers or loved ones.
To lessen the personal cost of incontinence for those managing it, we have to advocate for more accessible incontinence care and more affordable products. We must also destigmatize the subject because so many people manage it at different points in life.
How to Stop Spending Money On Incontinence Products
Thankfully, there are ways to get incontinence products for free! You or your loved one may qualify to receive supplies 100% covered by insurance. One of the easiest ways to do this is to use Aeroflow Urology as your continence care provider.
We understand that managing incontinence symptoms is a serious task for many people. We also know how much these necessary products can cost you out of pocket. That's why we supply those who qualify with free medical-grade incontinence products and deliver them for free monthly.
To qualify, you or your loved one needs to be enrolled in a Medicaid plan. You also need a prescription for incontinence to show your insurer that your products are medically necessary.
We send you free samples so you can choose the perfect products before your order ships. We also deliver your items to your home monthly for free, so you always have products.
Checking to see if you qualify is easy- just fill out our Eligibility Form. It takes around 5 minutes, and your information is protected and not shared with anyone. From there, our team of insurance experts will determine your coverage within 1-2 business days and reach out to you to inform you of your eligibility.
Stop paying the high costs of incontinence. See if you're eligible today.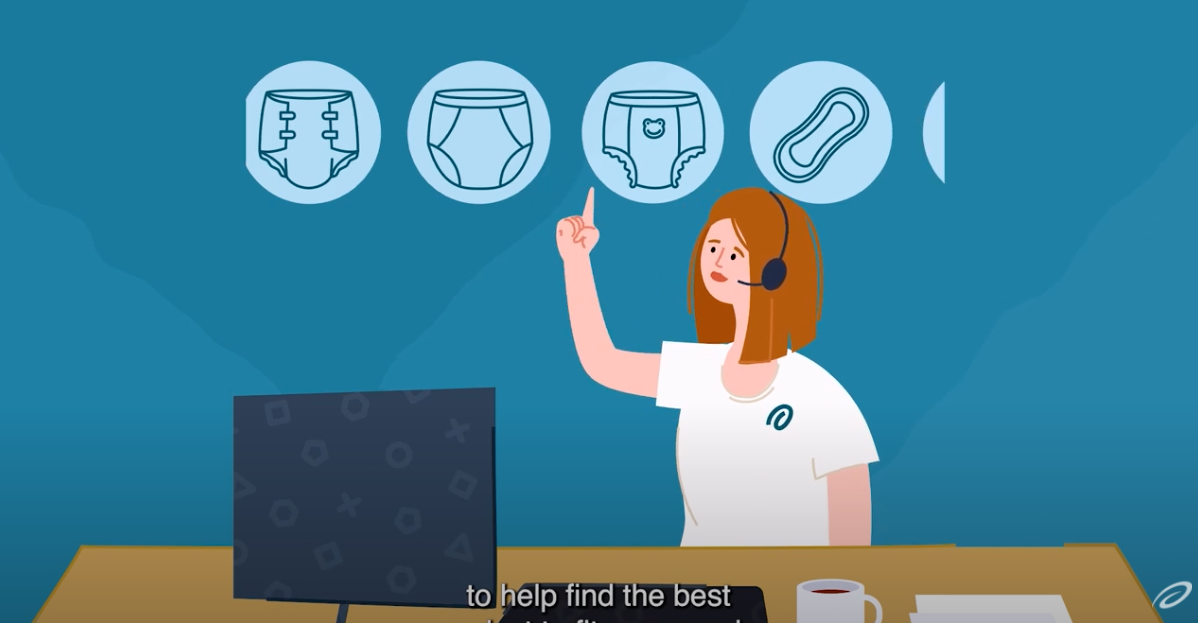 References
Subak, L. L., Brubaker, L., Chai, T. C., Creasman, J. M., Diokno, A. C., Goode, P. S., Kraus, S. R., Kusek, J. W., Leng, W. W., Lukacz, E. S., Norton, P., & Tennstedt, S. (2008). High Costs of Urinary Incontinence Among Women Electing Surgery to Treat Stress Incontinence. Obstetrics & Gynecology, 111(4), 899–907. https://doi.org/10.1097/aog.0b013e31816a1e12
‌Urinary Incontinence: Practice Essentials, Background, Anatomy. (2019). EMedicine. https://emedicine.medscape.com/article/452289-overview
‌Urinary Incontinence in Women. (2021, August 8). Www.hopkinsmedicine.org. https://www.hopkinsmedicine.org/health/conditions-and-diseases/urinary-incontinence/urinary-incontinence-in-women#:~:text=Urinary%20Incontinence%20in%20Women%3A%20What%20You%20Need%20to%20Know&text=Over%2025%20million%20adult%20Americans
‌Daytime Wetting (Urinary Incontinence) in Children. (n.d.). Cleveland Clinic. https://my.clevelandclinic.org/health/diseases/17910-daytime-wetting-urinary-incontinence-in-children-
Slobin, J. (2022, August 23). How Much Does a Doctor's Visit Cost Without Insurance? | Mira. Www.talktomira.com. https://www.talktomira.com/post/the-cost-of-a-doctor-visit-without-insurance
‌Fay, B. (2018). How Much A Doctor Visit Will Costs You - Blue Book Prices. Debt.org. https://www.debt.org/medical/doctor-visit-costs/
‌Guillot, C. (2013, July 23). The Cost of Raising a Special Needs Child. MintLife Blog. https://mint.intuit.com/blog/planning/the-cost-of-raising-a-special-needs-child-0713/
‌A Guide to Financial Planning For a Child With Disabilities. (n.d.). Policygenius. Retrieved December 21, 2022, from https://www.policygenius.com/disability-insurance/news/financial-planning-child-disability/#:~:text=Autism%20Speaks%2C%20an%20autism%20advocacy
‌Van Laecke, E. (2008). Elimination disorders in people with intellectual disability. Journal of Intellectual Disability Research, 52(10), 810–810. https://doi.org/10.1111/j.1365-2788.2008.01118_2.x
U.S. expenditure on laundry and cleaning supplies, 2018. (n.d.). Statista. https://www.statista.com/statistics/305499/us-expenditure-on-laundry-and-cleaning-supplies/
Disclaimer
Information provided on the Aeroflow Urology blog is not intended as a substitute for medical advice or care from a healthcare professional. Aeroflow recommends consulting your healthcare provider if you are experiencing medical issues relating to incontinence.