A health crisis is defined as "a difficult situation or complex health system that has significant impacts on community health, loss of life, and the economy." While the tolls health crises have are profound, they aren't always visible. A health crisis can sometimes go undetected until the problem directly or indirectly affects every person in a geographical area.
Incontinence- the loss of bladder and / or bowel control- currently affects over 25 million Americans, and it not only directly affects a significant portion of people in every age group but also costs the US economy $8 billion every year.
What's worse– those living with incontinence are struggling to afford the protective products that are absolute necessities for daily life, leading to mental and physical health complications, as well as financial strains. Stigmas surrounding the topic of incontinence also place social and emotional barriers in front of individuals' pursuits of finding proper care and treatment for their conditions.
In this article, we'll explore the consequences of incontinence and share why we think the condition is a national health crisis that needs to be addressed.
Incontinence is a condition that causes a person to lose their bladder and / or bowel control resulting in unintentional leakage of urine or feces. Urinary incontinence is the loss of bladder control, and fecal incontinence is the loss of bowel control.
Symptoms may vary based on which type of incontinence a person has but can include:
Leaking urine or feces.

Feeling the intense and sudden urge to urinate, leading to accidents.

Urinating more frequently than usual (over 8 times a day).
Waking up at night to urinate more than usual (more than 2 times per night).

Dribbling urine after voiding the bladder.
Incontinence can develop for various reasons, including menopause, childbirth, prostate issues, aging, disabilities, and neurological diseases.
Who Does Incontinence Affect?
People of all ages can develop the condition, from children to adults to seniors. Some of the highest incontinence rates are found among older women, with one report showing 62% of women ages 20 and older experience urinary incontinence. Men are also impacted by urinary incontinence, with 3.4 million experiencing symptoms. Incontinence is also prevalent among individuals with disabilities, such as autism and Down syndrome; it's estimated that between 23% and 86% of children with disabilities experience urinary incontinence. Older adults are at a high risk of developing incontinence because it can occur naturally as they age.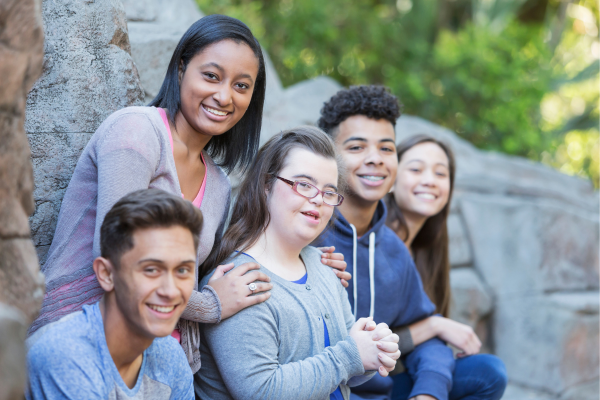 The Consequences of Neglecting Incontinence
Without proper incontinence treatment and care, individuals can experience health issues like urinary tract infections (UTIs) and worsened or prolonged incontinence symptoms. But the consequences of neglecting incontinence extend far beyond physical discomfort.
Stigmas that incontinence is embarrassing, shameful, or gross prevent people from seeking treatment and even keep them from talking to healthcare providers about their conditions. It's been shown that incontinence also has negative side effects on mental health, with individuals reporting the following feelings when managing their symptoms or caring for someone with the condition:
Anxiety

Stress

Shame

Depression
In many cases, people with incontinence stay home from work or miss social events due to embarrassment or insufficient incontinence products to protect them in public. Some individuals going without treatment will also stay home to be closer to a bathroom in case of accidents. Working adults who self-isolate may impact work environments, resulting in fewer employees and missed income.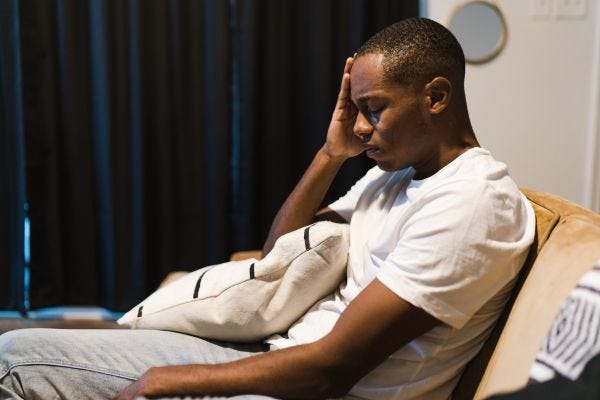 Aside from mental and physical problems, incontinence creates national and personal economic burdens. One study showed that $65.9 billion was spent treating overactive bladder (OAB) and urinary urge incontinence (UUI) in 2007, with an estimated cost of $82.6 billion in 2020. Without adequate treatments, cases of incontinence will increase in severity and possibly frequency, and so will the amount of money the country and individuals spend on care. Incontinence places financial strain on individuals and families, with some families spending over $60 weekly on supplies or an average of around $3,000 per year out of pocket.
Incontinence impacts our healthcare system, too. Over 50% of residents in long-term care facilities experience urinary incontinence. Still, because incontinence isn't always prioritized in healthcare training, nurses caring for residents aren't equipped to diagnose, manage, or treat it, leading to more money and care spent on patients. However, the lack of knowledge about incontinence isn't limited to nursing homes. Some healthcare providers who aren't specialized in urology might not know how to diagnose, discuss, or provide resources for incontinence. A survey conducted by Aeroflow Urology showed that 55% of people caring for a loved one with incontinence never received incontinence resources from their healthcare providers.
Ending the Incontinence Health Crisis
Incontinence is common among Americans, but it is not normal. It's also very treatable, but many individuals suffer in silence due to the stigmas and lack of knowledge around the topic. But it should no longer be a silent health crisis that affects children, adults, seniors, and people with disabilities.
By understanding the challenges each group faces, we can work towards destigmatizing incontinence and improving education, research, and support systems. We need to advocate for inclusivity and ensure that those affected by incontinence receive the care, understanding, and resources they deserve. Together, we can make a difference in the lives of millions impacted by this often-neglected health issue.
What We Can Do to End the Health Crisis
Improve care for older adults in long-term care facilities.
Make incontinence products more accessible and affordable.
Expand healthcare coverage for people of all ages. Sign our Diaper Divide petition to help make incontinence coverage expansion a reality!
Educate healthcare professionals about incontinence and encourage open communication with patients.
Destigmatize incontinence by speaking about it respectfully and openly.
Improve existing resources and create more resources for incontinence patients.
Spread awareness about incontinence care and treatment.
Get free incontinence products for yourself or your loved ones with Aeroflow Urology.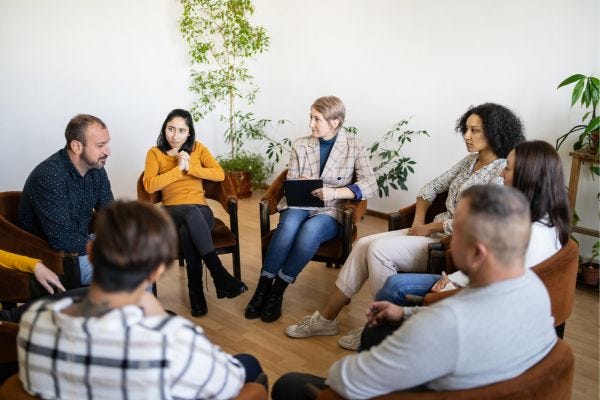 References
Hu, T. W. (1986). The economic impact of urinary incontinence. Clinics in Geriatric Medicine, 2(4), 673–687. https://pubmed.ncbi.nlm.nih.gov/3536057/#:~:text=Using%20this%20framework%2C%20the%20cost
Septak, M. (n.d.). How Common is Urinary Incontinence in Adults? Aeroflow Urology. Retrieved June 14, 2023, from https://aeroflowurology.com/blog/how-common-is-urinary-incontinence-adults
Van Laecke, E. (2008). Elimination disorders in people with intellectual disability. Journal of Intellectual Disability Research, 52(10), 810–810. https://doi.org/10.1111/j.1365-2788.2008.01118_2.x
STOTHERS, L., THOM, D., & CALHOUN, E. (2005). UROLOGIC DISEASES IN AMERICA PROJECT: URINARY INCONTINENCE IN MALES—DEMOGRAPHICS AND ECONOMIC BURDEN. Journal of Urology, 173(4), 1302–1308. https://doi.org/10.1097/01.ju.0000155503.12545.4e
Coyne, K. S., Wein, A., Nicholson, S., Kvasz, M., Chen, C.-I., & Milsom, I. (2014). Economic Burden of Urgency Urinary Incontinence in the United States: A Systematic Review. Journal of Managed Care Pharmacy, 20(2), 130–140. https://doi.org/10.18553/jmcp.2014.20.2.130
McDaniel, C., Ratnani, I., Fatima, S., Abid, M. H., & Surani, S. (2020). Urinary Incontinence in Older Adults Takes Collaborative Nursing Efforts to Improve. Cureus, 12(7). https://doi.org/10.7759/cureus.9161
Disclaimer
Information provided on the Aeroflow Urology blog is not intended as a substitute to medical advice or care from a healthcare professional. Aeroflow recommends consulting your healthcare provider if you are experiencing medical issues relating to incontinence.