Around 90,000 people in the United States are diagnosed with Parkinson's disease every year and it's widely known that the condition can cause issues with physical movement.
Parkinson's can also cause incontinence in some people and caregiving for a person with the disease may be difficult if you aren't prepared for managing bladder and bowel issues associated with incontinence.
Find out how Parkinson's and incontinence are connected and get tips on accident management for your loved one.
What Is Parkinson's Disease?
Parkinson's disease (PD) is a neurological disorder that progresses slowly and worsens with time.
The disease attacks the brain and its nerve cells. These nerve cells contain dopamine, a chemical that aids in controlling and coordinating physical movement.
As PD progresses, associated symptoms worsen and a person's ability to control muscle movement decreases. There is currently not a known cure for PD.
Symptoms of PD vary widely based on the individual person, but can include:
Tremors

Shaking

Rigidity

Slow movement.

Difficulty walking.

Difficulty eating.

Muscle cramps.

Difficulty with communication and speech.

Bladder and bowel incontinence.
Parkinson's & Incontinence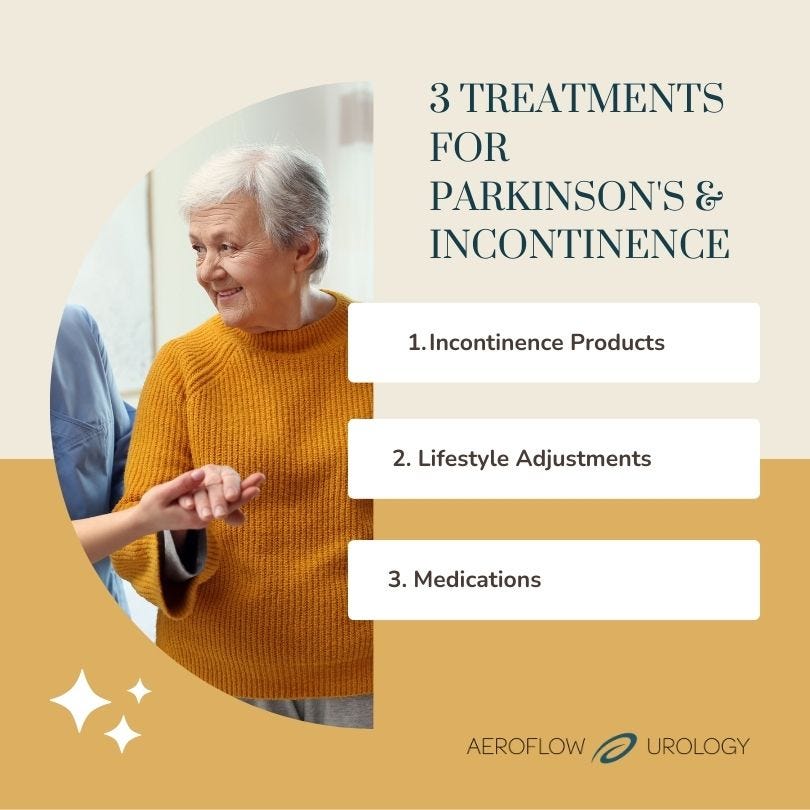 Symptoms of PD are unique to each individual with the disease, so bladder and bowel issues are not always present in everyone. But, incontinence has been linked to PD.
Incontinence is the loss of bladder or bowel control that results in leakage. This loss of control is usually due to an interruption or disconnect between the brain and bladder / bowels.
One study showed that 25% of women and 28% of men with PD experienced incontinence. According to the National Association for Continence (NAFC), bowel incontinence is the most common type of incontinence in those with PD; 80% of people with the condition experience constipation.
Common Types of Incontinence Associated With PD
Nocturia: Waking up more than 2 times in the night to urinate.
Urge Incontinence / Overactive Bladder (OAB): Feeling the sudden and intense urge to urinate and emptying the bladder more frequently than usual (8 times in a day).
Bowel Incontinence: Leaking fecal matter.
Constipation: Inability to make a bowel movement.
Caring for someone with incontinence and PD can be challenging at times. Using incontinence products is one of the easiest ways to help your loved one with managing bladder and bowel leaks– especially because they may be able to receive these supplies for free through insurance. Aeroflow Urology offers a wide variety of medical-grade products. Your loved one may qualify for a combination of the following every single month with free delivery:
Adult briefs.

Adult protective underwear.

Intermittent catheters.

Overnight briefs.

Bladder control pads.

Underpads (chux).
All of these options are excellent for individuals with PD because they offer ultimate absorbency, odor control, and comfort while allowing for easy changes.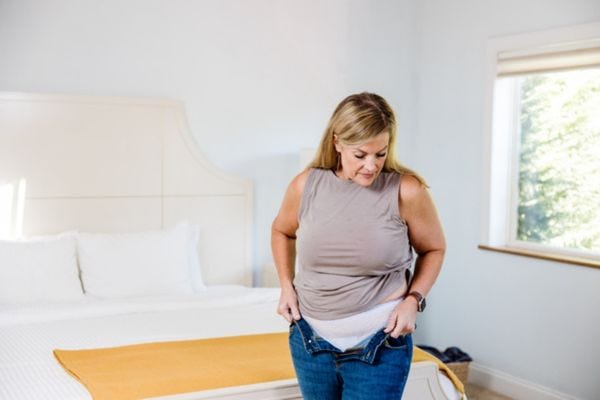 Adjustments such as eating a balanced diet, drinking plenty of water, using stool softener, and establishing toileting routines can help with incontinence symptoms.
Certain medications, such as oxybutynin and tolterodine, may be prescribed for those with PD that can reduce symptoms of urge incontinence / OAB.
Information provided on the Aeroflow Urology website is not intended as a substitute to medical advice or care from a healthcare professional. Aeroflow recommends consulting your healthcare provider if you are experiencing medical issues relating to incontinence.