The cost of caring for someone with incontinence can add up on caregivers, especially if you're paying for incontinence products out of pocket. Thankfully, you or your loved one may be eligible to receive your supplies through your New Jersey Medicaid plan, making them completely free!
In this article, we'll tell you how to apply to receive your incontinence products 100% covered by insurance.
Can I Get Free Incontinence Products With New Jersey Medicaid?
Yes, adults and kids (ages 3 and up) may qualify to get incontinence products through New Jersey Medicaid.
Adults who are enrolled in a New Jersey Medicaid health plan may qualify to receive a number of the following incontinence products and more on a monthly basis:
Incontinence underwear.

Supplemental products, like booster pads.
Kids who are 3 years old and up and enrolled in New Jersey Medicaid may be able to receive a certain amount of the following incontinence supplies every month:
Incontinence products are provided through Medicaid and managed Medicaid health plans that differ by state. Unfortunately, Medicare does not currently cover incontinence products. However, Medicare does frequently assist in providing low-cost catheters.
You or your loved one will be required to provide the following information when applying for free incontinence products through insurance. Our Continence Care Specialists will help you gather this necessary information to make the process simple. You or your loved one may also need to meet the following requirements to be eligible for coverage:
A healthcare provider's diagnosis of incontinence with the disability or underlying medical condition that causes your incontinence, such as Alzheimer's disease, Down syndrome, spinal cord injury, etc.

An estimated number of incontinence products required for protection on a daily basis (i.e. 3 diapers, 2 bladder control pads, 1 pull-on).

Must be 3 years of age or older.

Must be a Medicaid recipient in the state you live in. Each person applying for Medicaid-covered incontinence supplies must be beneficiaries of their own Medicaid plan.

A signed Certificate of Medical Necessity (CMN). A CMN is documented proof from your healthcare provider within the last 6 months that your supplies are "medically necessary." You may also need a written prescription from your healthcare professional for incontinence supplies. The required paperwork will be dependent on the requirements of your state.
New Jersey's Medicaid Managed Care Plans
You or your loved one may be able to get incontinence products through your Medicaid plan or Medicaid managed care plan. These plans are different in each state, but the managed care plans in New Jersey include:
Medicaid

Aetna Better Health.

United Healthcare.

Horizon

Amerigroup

Wellcare
How to Get Incontinence Products With Aeroflow Urology & New Jersey Medicaid
Aeroflow Urology is a durable medical equipment (DME) supplier that assists eligible recipients in getting incontinence products through their insurance plans. We carry a wide variety of medical-grade supplies that fit any level of leakage. Our product selection is suitable for children, adults, and seniors. We carry adult briefs, protective underwear, kids' diapers and pull-ons, and more. We supply you or your loved ones with products made by brands that level up to the competition, such as TENA, Attends, and Prevail.
To determine you or your loved one's eligibility in under 5 minutes, complete our secure Eligibility Form. All you need to complete the form is your insurance card and some personal information. After you submit your information, we'll reach out to you within 1-2 business days to inform you of your benefits. If you are covered under your health plan, we'll send you a personalized selection of products that you can choose from, as well as free product samples so you can decide what fits best before placing your order. We'll then ship your products directly to your home on a monthly basis in unmarked boxes. You'll also receive friendly reminders each month letting you know it's time to reorder your products.
Save over $200 each month on incontinence products by filling out our form today!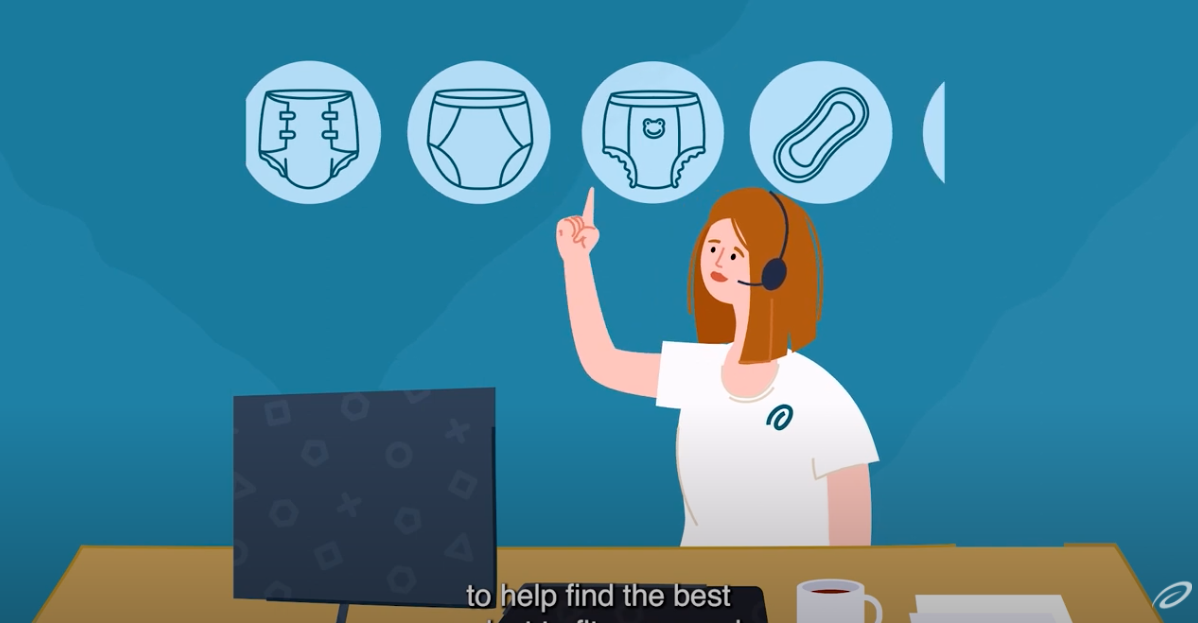 Where Can I Find My Insurance Information?
To complete our Eligibility Form and find out if you're eligible for free bladder and bowel care products, you'll need to have your insurance information ready. Insurance cards differ depending on the state you live in and the type of insurance you have, but you should be able to find the following on your card:
Full name of the insured person.

The member ID number (Medicaid ID number).

The plan name.
If you have questions regarding your insurance information, you can call the number on the card for beneficiaries.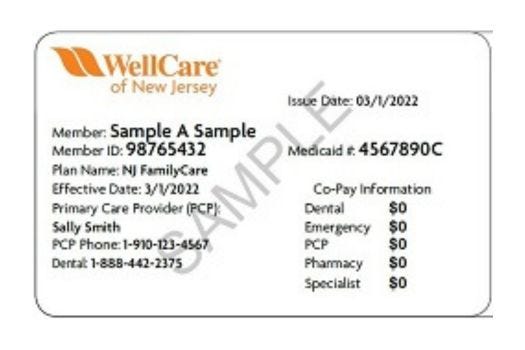 I Don't Qualify. What Can I Do?
There are a number of reasons you or your loved one may not qualify for incontinence products covered by insurance. If you don't qualify, you may be able to find the products you require at your local diaper bank.
Your local diaper banks:
Central Jersey Diaper Bank.
Community Food Bank of New Jersey.
Modestly Cover Diaper Bank of Essex County.
Information provided on the Aeroflow Urology website is not intended as a substitute to medical advice or care from a healthcare professional. Aeroflow recommends consulting your healthcare provider if you are experiencing medical issues relating to incontinence.