Maryland Medicaid is a state-run insurance option for children, adults, senior citizens, and people with disabilities or certain medical conditions.
Can I Get Incontinence Products Through Maryland Medicaid?
Yes.
If you qualify, Maryland can provide you or your loved ones with incontinence products. Maryland Mediacid currently deems incontinence products medically necessary for eligibile children (ages 3+) and adults.
Under Maryland Medicaid, children may receive:
Diapers


Underpads

Booster pads.

Gloves or wipes and other accessories.
Adults who qualify for Maryland Medicaid may receive:
Adult pull-ons.

Underpads (chux).

Accessories like gloves, wipes, underpads, etc.
Medicaid covered incontinence products are provided to Medicaid recipients through managed Medicaid plans that vary by state. Unfortunately, Medicare does not currently cover incontinence supplies.
To be approved for incontinence products with Maryland Medicaid, you must have the following items and meet one or a combination of the following requirements. An Aeroflow Urology Continence Care Specialist will help you gather all of the necessary information when checking your eligibility.
Documented proof within the last 6 months that your items are considered medically necessary by a healthcare provider.

The medical reason for needing supplies. This may be in the form of a Certificate of Medical Necessity or a prescription, depending on your insurance.

The estimated amount of supplies needed per day (i.e. 7 bladder control pads, 1 adult diaper).

Must have a qualifying medical need, such as Alzheimer's disease, Parkinson's disease, Down syndrome, etc.

Children must be 3 or older.

Must be enrolled in a Maryland Medicaid plan.
Medicaid Managed Care Plans In Maryland
If you have Maryland Medicaid, you may be receiving your coverage through one of the following providers. These are called Medicaid managed care plans.
Amerigroup

Carefirst Blue Cross Medicaid.

Aetna Better Health.

Maryland Physicians Care.

Medstar Family Choice.

United Healthcare.

Priority Partners Medicaid.

Jai Medical Systems.

Kaiser Permanente.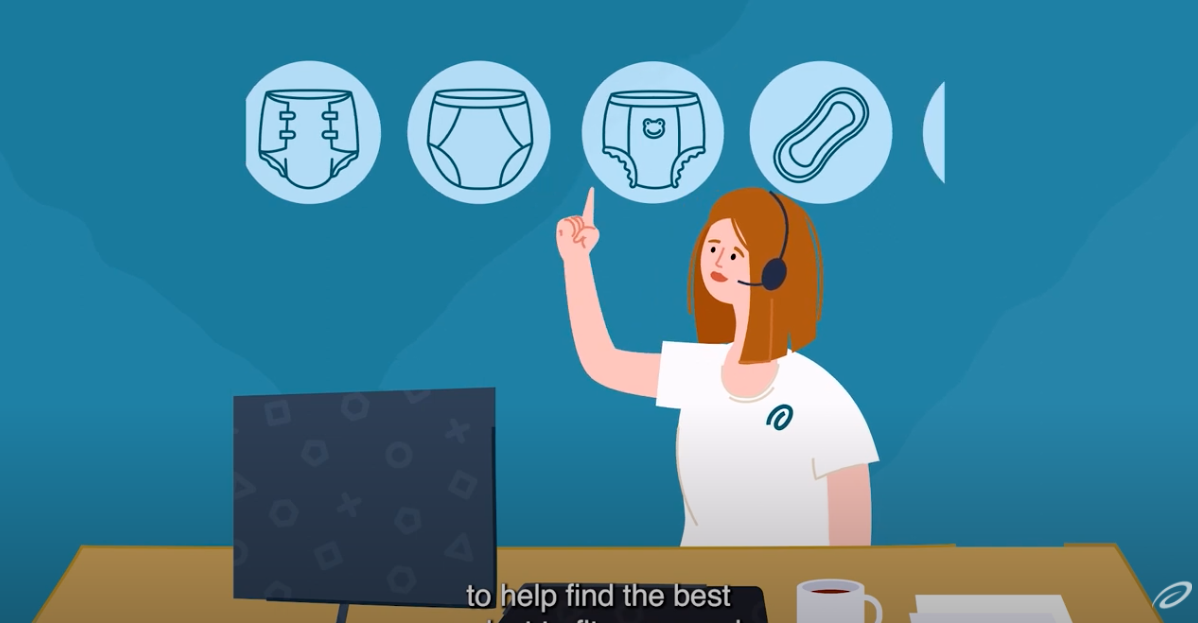 How to Get Incontinence Products With Aeroflow Urology & Maryland Medicaid
At Aeroflow Urology, we know that continence care products shouldn't cost because they're essential to maintaining your health and quality of life. That's why we:
Send free samples of incontinence products so you can find your favorites before you place your order.

Ship your supplies quickly in unmarked boxes for free every month.

Send you reminders when it's time to refill your products so you don't run out.

Take the hassle out of determining whether or not your qualify under Maryland Medicaid.
The process is simple and the best part is you don't need to leave your house (unless you need a prescription from your healthcare provider)-- it all happens through your mobile device or computer.
To get started, fill out our secure Eligibility Form.
We don't share your information with anyone else, and after confirmation of benefits and supplies, we'll contact you as soon as we hear back from your healthcare provider.
Where Can I Find My Insurance Information?
When filling out our Eligibility Form to see if you qualify for free incontinence products, you'll need your insurance information. You can find this information on your insurance card. Keep in mind the appearance of your insurance card may look different from our example depending on the type of insurance you have. Locate the following information on your card to fill out our Eligibility Form:
First and last name of the insured person.
The member ID number (Medicaid ID number).
The plan name.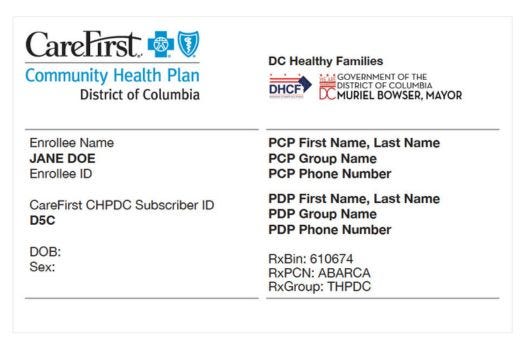 If you have questions regarding your insurance information, call the number on the card for beneficiaries.
I Don't Qualify. What Can I Do?
Go to Your Local Diaper Bank
If you or a loved one has incontinence and you don't qualify for incontinence products through Maryland Medicaid, you may be able to go to your local diaper bank or a diaper drive to get free products. Low-income families may qualify for free diapers through a diaper program, along with other healthcare products, including those that protect against adult incontinence and pediatric incontinence. Diaper distributions in Maryland may offer:
Adult briefs.

Adult pull-ups (protective underwear)

Kids' diapers.

Kids' pull-ons.

Incontinence pads.

Underpads

Bariatric briefs.

Male guards.
Visit the...
ShareBaby Diaper Bank.

Maryland Diaper Bank.
Information provided on the Aeroflow Urology website is not intended as a substitute to medical advice or care from a healthcare professional. Aeroflow recommends consulting your healthcare provider if you are experiencing medical issues relating to incontinence.