In a world that often celebrates strength and independence, the topic of bladder issues is one many individuals hesitate to discuss openly.
However, the reality is that millions of adults struggle with this common condition. Urinary incontinence, whether due to age, medical conditions, childbirth, or other factors, can profoundly impact your quality of life, self-esteem, and overall well-being.
The good news is that bladder conditions are not permanent in most cases! These conditions can be managed and even treated effectively, enabling you to regain control over your life and confidently pursue your passions, interests, and daily activities.
Find relief in this article as we review treatments for urinary incontinence, from simple lifestyle changes to medical interventions.
What Is Urinary Incontinence?
Urinary incontinence (UI) is the loss of bladder control, which typically causes you to leak urine by accident or without awareness. UI typically occurs due to specific health conditions.
Signs & Symptoms
There are many different types of urinary incontinence that each has unique symptoms:
Urge incontinence: Also known as an overactive bladder (OAB), this type of UI presents itself as a strong, sudden urge to urinate, which can sometimes cause accidental leakage. Diabetes, multiple sclerosis, injury to the bladder, and other conditions can cause this type of incontinence.
Overflow incontinence: This occurs due to weak bladder muscles or blockages when the bladder becomes too full. While you won't necessarily experience a sudden urge to go, you will still leak a certain amount of urine throughout the day.
Stress urinary incontinence: If you have stress incontinence, you will experience a loss of urine when sneezing, coughing, lifting heavy objects, laughing, or exercising.
Functional incontinence: If you have functional incontinence, you will have normal bladder and urethra functions. However, due to mobility issues or physical or mental impairments, you cannot reach the bathroom in time, leading to leakage.
Mixed incontinence: With this type of UI, you will experience more than one type of incontinence simultaneously.
---
Incontinence Causes
There are multiple underlying causes of UI, including:
What Are the Tests for Urinary Incontinence?
While it's common to think about screening and testing for UI when women have had vaginal deliveries, are aging, or may live in a larger body, the truth is that any person of any gender or age can develop UI, which means anyone can be screened for it!
Testing & Screening Options
Pelvic MRI.
Screening questionnaires. These are great options for people with UI because they can be done at any time, not just before a doctor's appointment for incontinence. Different types of questionnaires include:
Bladder Control Self-Assessment.

Bristol Female Lower Urinary Tract Symptoms Questionnaire.

American Urological Association (AUA) Symptom Score Questionnaire (usually for men but can be applied to women).
Physical exams. Physical exams performed by your healthcare provider to determine which type of UI you have can include:

Assessing enlarged prostate.

Pelvic organ prolapse.

Assessing pelvic floor muscle function.

Cystoscopy

Urodynamics test.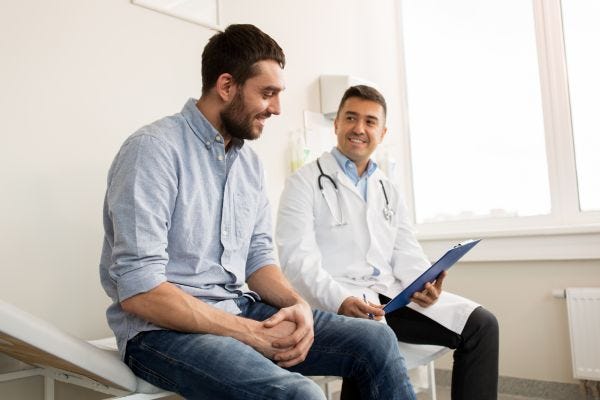 Urine tests. Urine tests that may diagnose UI may involve performing:
Urinalysis.

Urine culture.

Microscopic urinalysis.
Urine cytology.

Voiding diary.

Post-void residual.
8 Treatment Options for Urinary Incontinence
Try these professional and at-home effective treatments to ease your UI symptoms.
1. Monitor Symptoms
After diagnosing UI, the first and essential step is monitoring your symptoms and patterns. This ensures that your healthcare provider's recommendations work for your lifestyle and needs.
2. Pelvic Floor Physical Therapy
Pelvic floor physical therapy (PFPT) is an excellent place to start when treating UI symptoms. PFPT can be helpful for both males and females. During PFPT, you may try pelvic floor muscle training, among other treatments.
Males will benefit from PFPT since prostates and hypertonic pelvic floor muscles are the common culprits of UI. PFPT is a great place to start for females as well.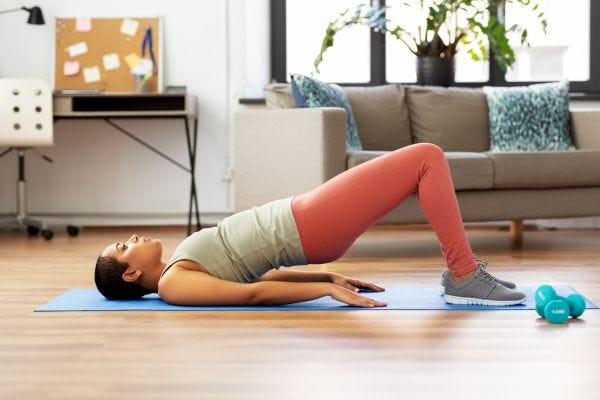 PFPT may include visiting your pelvic floor physical therapist 1-2 times a week for 8-12 weeks. These visits may be covered by insurance, but co-pays and other costs and allowed frequency will vary based on your specific insurance company and your plan. Some PFPTs don't take insurance, which would be an out-of-pocket expense ranging from $75 to $300 for each visit.
3. Medications
For males, prostate medications (Flomax, Avodart, Rapaflo, Hytrin, Proscar, etc.) have been around for many years and are usually inexpensive. These medications typically have insurance coverage. However, it again depends on your insurance company and plan. Medications are also a common starting point for females.
Types of Medications
Anticholinergics. These include oxybutynin, tolterodine, solifenacin, etc. You may experience side effects with anticholinergics, such as dry mouth, dizziness, dyspepsia, changes in vision, constipation, urinary retention, confusion (avoid in people over the age of 65), along with hypersensitivity and anaphylaxis. The cost of anticholinergics ranges from $10 for a 90-day supply or up to over $100 for more brand-name products.
Beta-adrenergics. These include Myrbetriq and Gemtesa. Side effects include nasal congestion, increased blood pressure (similar receptors on the heart), tachycardia, urinary retention, hypersensitivity, and anaphylaxis. These medications can be more costly as they are newer and brand name only - ranging from $100 to $400 monthly. However, it also depends on your insurance drug coverage, type of insurance, and whether the medication company has any co-pay discounts. Gemtesa's current cost savings program pays as little as $0 for 90 90-day supply if you have commercial insurance.
4. Surgeries
For males, benign prostatic hyperplasia (BPH) interventions include:
Procedures and surgeries. These include Rezum, Urolift, Prostate Artery Embolization, and TURP surgeries. The costs can vary, as anesthesia (local or general) is necessary for those procedures.
For females, some procedures and surgeries can be performed to ease UI, including:
Mid-urethral slings.
Obturator sling procedures.
Urethral bulking agents.
Side effects of surgical interventions include pain, loss of genital feelings, decreased orgasm ability, infection, mesh erosion, and even the need for more surgeries in the future. Most surgeries also require anesthesia.
5. Non-Surgical Treatments
Females with UI have a variety of non-surgical options, such as:
Vaginal pessaries. A supportive device like a pessary can be helpful, especially if you do not wish to have any surgical intervention. Costs for pessaries are usually absorbed by insurance, but if you have to pay out of pocket, they can run $100-$200. This is typically a one-time expense, and pessaries can be used multiple times.
Note: There is NO clinical evidence that O-shots or using PRP injection to the anterior vaginal wall around the urethra is beneficial, so it is recommended that you avoid these types of interventions.
6. Lifestyle Changes
The following lifestyle change may decrease your UI symptoms.
Avoiding constipation.

Hydrating throughout the day and decreasing fluid intake 2 hours before bedtime.
Avoiding bladder triggers that cause urge incontinence (caffeine, citrus, smoking).
Not straining to empty the bladder.

Engaging in physical activity to help maintain a healthy weight and keep your muscles strong.

Voiding at most every 2 hours (if possible!).

Not avoiding the urge to empty your bladder, especially if it's been longer than 2 hours.

Performing pelvic floor muscle exercises, such as kegel exercises, at home (it is recommended that you consult a PFPT before performing these exercises to ensure you're doing them correctly).
7. Incontinence Products
8. Bladder Training
Bladder training is an easy technique you can try in the comfort of your own home. This type of treatment is suitable for people who experience OAB or urge incontinence. The goal of bladder training is to increase the time that you can hold your urine, ultimately decreasing the symptoms of UI, such as frequent and intense urges to void your bladder.
To try bladder training, you can set a voiding schedule, such as:
Urinating every 2 hours.

Holding your urine for 5 minutes after you feel the initial urge to void.

Once you can hold your urine for 5 minutes, increase the hold time to 10 minutes, and continue to increase by increments of 5 minutes.
When & Where Should You Seek Help for Urinary Incontinence?
To begin testing and treatment for your UI, you should make an appointment with a healthcare professional with a urology background, such as a urologist or urogynecologist. Undiagnosed UI usually causes more social and activity limitations, withdrawal, depression, and anxiety. Wearing pads to protect yourself against leakage is a prime environment for bacteria and can lead to UTIs. Urine can also irritate the skin and can cause skin breakdown over time. If urinary retention is the cause of your symptoms, it can lead to UTIs, as well as reflux to the kidneys, causing kidney failure. If urinating is not possible, this could be an emergency, and catheterization is usually needed.
It's best to find help before there is a problem, especially if you're experiencing or have the following risk factors:
Facing the diagnosis of incontinence, or any condition for that matter, is difficult. Some frustrations can happen, as well as avoidance, stress, and struggle to find the reason you have UI.
Educating yourself on resources is a great place to start after your diagnosis. Finding support groups in your area can be reassuring that you are not alone through this journey. If there isn't one in your area, consider starting one. There are podcasts and website resources that can help you find ways to support yourself.
You can also talk to your loved ones and trusted friends about your condition. These conversations can be challenging but are needed to move through the emotions that come with a diagnosis of incontinence. Talking to a mental healthcare provider (therapist, psychologist, or counselor) can help you work out your feelings and help you move forward in a positive light to enhance the quality of your life.
The American Urology Association has many resources for patients on their website.
Prevention is the key to incontinence. Remember: Just because something is common does not mean that it is normal! No one should have to live with incontinence, so start your treatment today!
Disclaimer
Information provided on the Aeroflow Urology website is not intended as a substitute to medical advice or care from a healthcare professional. Aeroflow recommends consulting your healthcare provider if you are experiencing medical issues relating to incontinence.