Children and adults with Down syndrome may develop urinary incontinence and / or fecal incontinence but early evaluation, intervention, and treatment can help reduce the impact on quality of life.
By recognizing and properly treating symptoms as soon as possible, your loved one can properly manage their bladder and bowel accidents and leakage by making simple changes to their daily lives.
The Link Between Incontinence & Down Syndrome
One study assessed the rates of incontinence in 317 Down syndrome patients and found that it was present in:
64% of children.

10% of teens.

12% of adults ages 18 – 30.

22% of adults over the age of 30.
This small study demonstrated that incontinence was most prevalent in children with Down syndrome under the age of 12 years and increased with age in adults.
Nonetheless, it is recommended that all individuals with Down syndrome receive screening for incontinence symptoms regularly so a proper treatment plan, if warranted, can be created.
Incontinence in children with co-morbidities may be due to: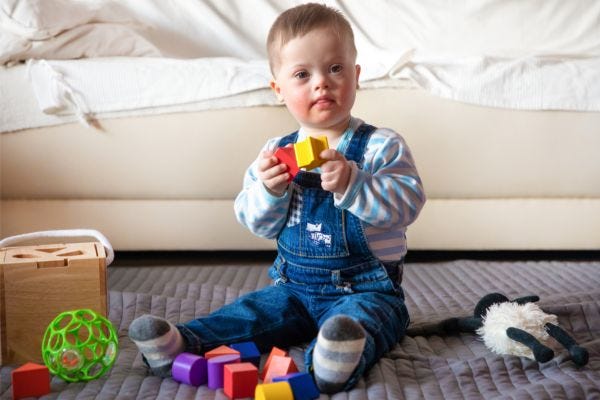 Unfortunately, many children do not receive a comprehensive urinary or bowel assessment which can cause symptoms to persist, worsen, or potentially cause internal damage.
Those with Down syndrome may have:
Upper and / or lower urinary tract abnormalities.

Congenital malformations.

Gastric outlet obstructions.

Urinary tract infections (UTIs).
Metabolic issues.

Bowel movement issues like constipation.

Spinal cord abnormalities.
Studies have also associated Down syndrome with gastrointestinal abnormalities; over 75% of those with Down syndrome will develop or have a gastrointestinal problem.
As individuals with Down syndrome age, they have an increased risk of developing functional incontinence which may be related to their accelerated aging rate. Those with functional incontinence are aware of the need or sensation to urinate but fail to make it to the restroom in time due to mental or physical disabilities, leading to accidents.
What You Can Do
If you're a caregiver to a loved one with Down syndrome and you are noticing signs of incontinence, make sure to speak about it with their healthcare provider in order to start appropriate assessment and evaluation. This is the first step in order to rule out possible causes, and create a treatment plan.
In some cases, incontinence can be alleviated with pelvic floor muscle exercises, medications, surgery, or even something as simple as proactively preventing constipation. However, in other cases, incontinence can only be managed.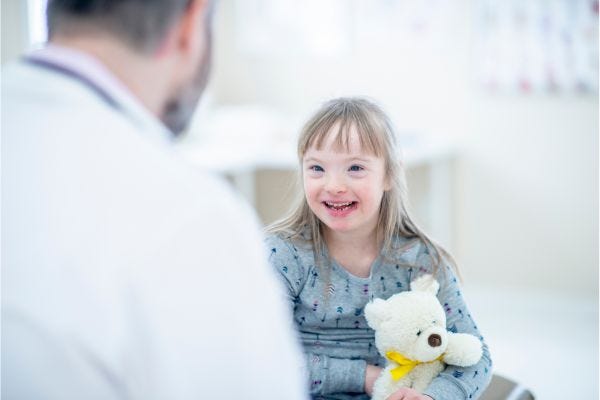 Most state Medicaid plans will cover incontinence supplies if the healthcare provider deems them to be medically necessary. Fortunately, Down syndrome is a qualifying diagnosis for medical necessity of incontinence products.
Tips for Supporting a Loved One with Incontinence
Be a source of understanding and support. Incontinence has the potential to be embarrassing for young children, adolescents, and adults. It can cause people to not want to go to school or work, or attend social activities.

Help your loved one find properly fitting incontinence products By working with an incontinence product supplier like Aeroflow Urology, your loved one's incontinence supplies can be shipped directly to their home for convenience and discretion. This is a wonderful option for those who are embarrassed by purchasing incontinence products in-person at local stores. Plus, your loved one's products may be 100% covered through their Medicaid managed care plan.
We carry a wide range of incontinence products for children who are past the toilet training age of 3 - 4 years old, depending on the state you live in. Your loved one with Down syndrome (or other special needs) may qualify to receive the following products through insurance: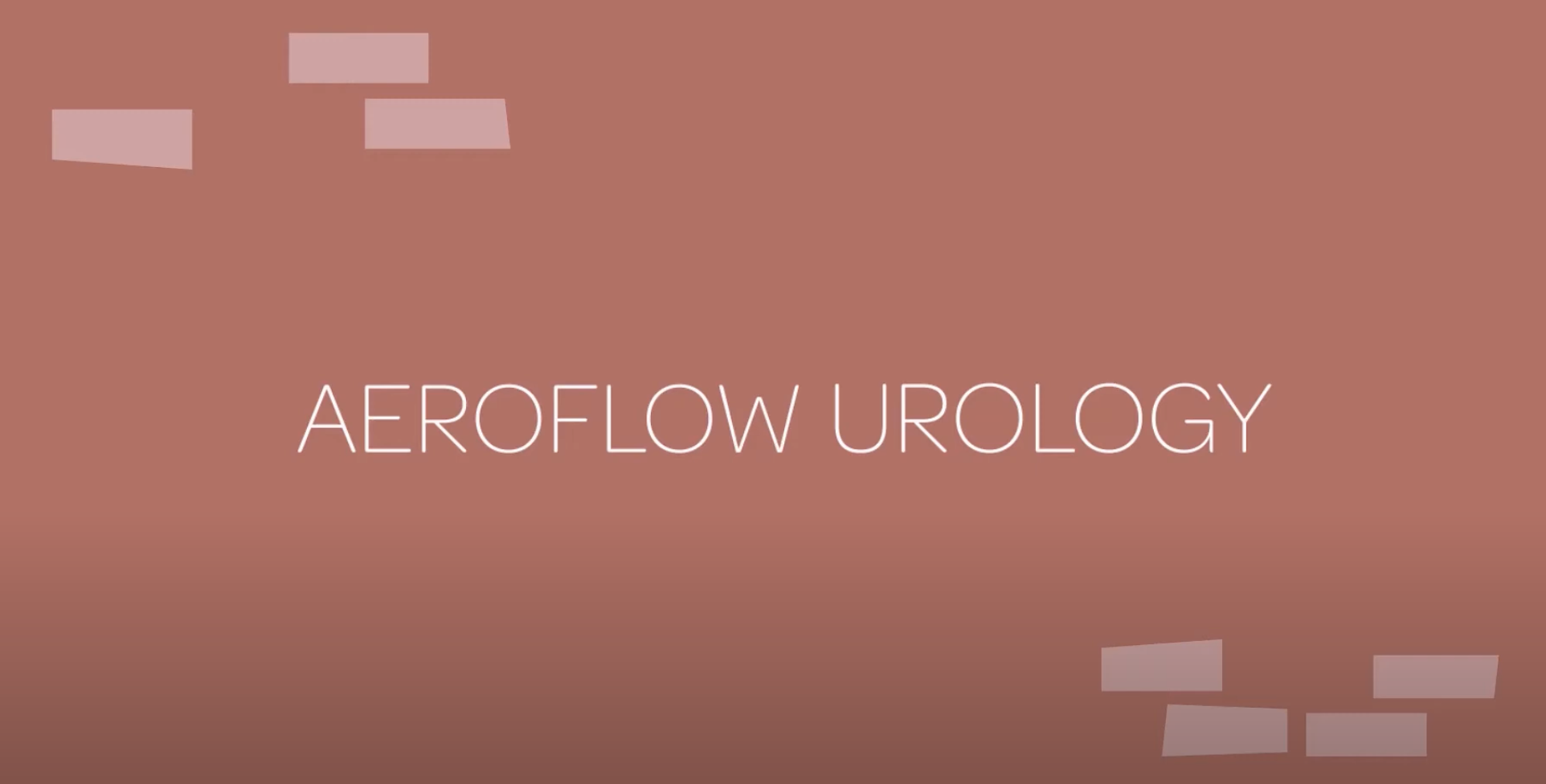 Make sure your loved one maintains a healthy lifestyle. By eating healthier options and staying hydrated, your loved one can better combat incontinence. It is common for people to restrict fluid intake to avoid accidents, but that can lead to dehydration, which can actually worsen symptoms. Caffeine and sugary beverages can also irritate the bladder, which can in turn, cause accidents, so it's a good idea to avoid bladder triggers.
How Aeroflow Urology Can Help
By filling out our easy and secure Eligibility Form you'll also be connected with one of our specially trained Continence Care Specialists to help with your loved one's needs.
Our specialists will check in with your loved one on a monthly basis to see if they need to make any changes to their incontinence supplies, such as changing sizes or switching to more absorbent products. With a little extra daily planning, incontinence can be easily managed while maintaining your quality of life. Aeroflow Urology is here to help with all of your continence care needs!
Disclaimer
Information provided on the Aeroflow Urology blog is not intended as a substitute to medical advice or care from a healthcare professional. Aeroflow recommends consulting your healthcare provider if you are experiencing medical issues relating to incontinence.