If you live in Wyoming and have incontinence, you may be wondering if you can get incontinence products covered by Medicaid. Use this article to find out!
Can I Get Incontinence Products With Wyoming Medicaid?
Yes, children ages 3+ and adults may qualify for incontinence products through the Wyoming Medicaid program!
With Wyoming Medicaid coverage, adults may be eligible to receive:
Adult diapers.

Bladder control pads.
Supplemental supplies, such as reusable or disposable underpads.
Under Wyoming Medicaid, children ages 3 and up may be able to receive a combination of:
Pediatric diapers.

Supplemental products, like booster pads, underpads, gloves, wipes, and more.
Medicaid-covered incontinence products are provided through Medicaid and other managed Medicaid health plans that vary state by state. Unfortunately, Medicare does not currently cover incontinence products. However, Medicare does typically cover urinary catheters.
To be eligible to receive free incontinence products with Wyoming Medicaid and Aeroflow Urology, you will need the following:
An incontinence diagnosis with a correlating disability or medical condition that causes incontinence, such as cerebral palsy, autism, spinal cord injury, etc.). This will need to be diagnosed by a healthcare professional.
The estimated number of incontinence products you require every day (i.e. 5 bladder control pads, 2 pull-ups, 3 underpads, etc.).

Must be 3 years of age or older.

Must be a Medicaid recipient in Wyoming. This means you and your child must be enrolled in your own Medicaid plans.

A signed Certificate of Medical Necessity (CMN). This is documented proof from your healthcare professional within the last 6 months that your products are medically necessary. You may also be required to have a prescription for incontinence products from your healthcare provider. The required paperwork will be dependent on the requirements of your state.
Get Incontinence Products With Aeroflow Urology & Wyoming Medicaid
Aeroflow Urology is a durable medical equipment supplier (DME) that helps those who are eligible get free incontinence products. Whether you need a pull-up, adult brief, or underpad, we can help you stay comfortable and confident with our different product types and various absorbency levels that fit any level of leakage! Our products fit a range of body shapes and sizes, from children's sizes to bariatric sizes. We carry products from brands you can trust, including Prevail, TENA, Cuties, and more.
To find out if you or your loved one qualifies for incontinence products that are 100% covered by a Wyoming Medicaid plan and Aeroflow Urology, fill out our secure Eligibility Form. And be sure that you're filling out our form for your loved one, you're entering their personal and insurance information and not your own so we can determine their eligibility. Our form takes less than 5 minutes to complete, and you'll hear from us within 1-2 business days.
After you place your order, we'll discreetly package and ship your products directly to your doorstep each month in unmarked boxes. You'll also receive friendly reminders monthly to reorder your products so you never go without protection!
Where Can I Find My Insurance Information?
To complete our Eligibility Form and find out if you're eligible for free bladder and bowel care products, you'll need to have your insurance information ready.
You can find the following information on your insurance card:
Full name of the insured person.

Member ID number (Medicaid ID number).

Plan name.
If you have questions regarding your insurance information, you can call the number on the card for beneficiaries.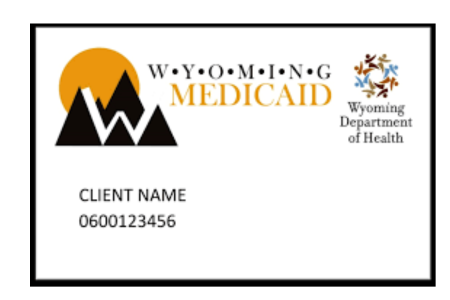 I Don't Qualify. What Can I Do?
If you do not qualify for incontinence products, you may be able to go to your local diaper bank to get free products that will protect against leakage.
They may carry:
Adult protective underwear and briefs.

Children's' diapers and pull-ups.

Bladder control pads.

Supplemental items, like underpads and booster pads.
Some of your local diaper banks in Wyoming include:
St. Peter's Episcopal Church.

Community Diaper Bank in Sweetwater.

Community Diaper Bank in Sublette.

Community Diaper Bank in Washakie.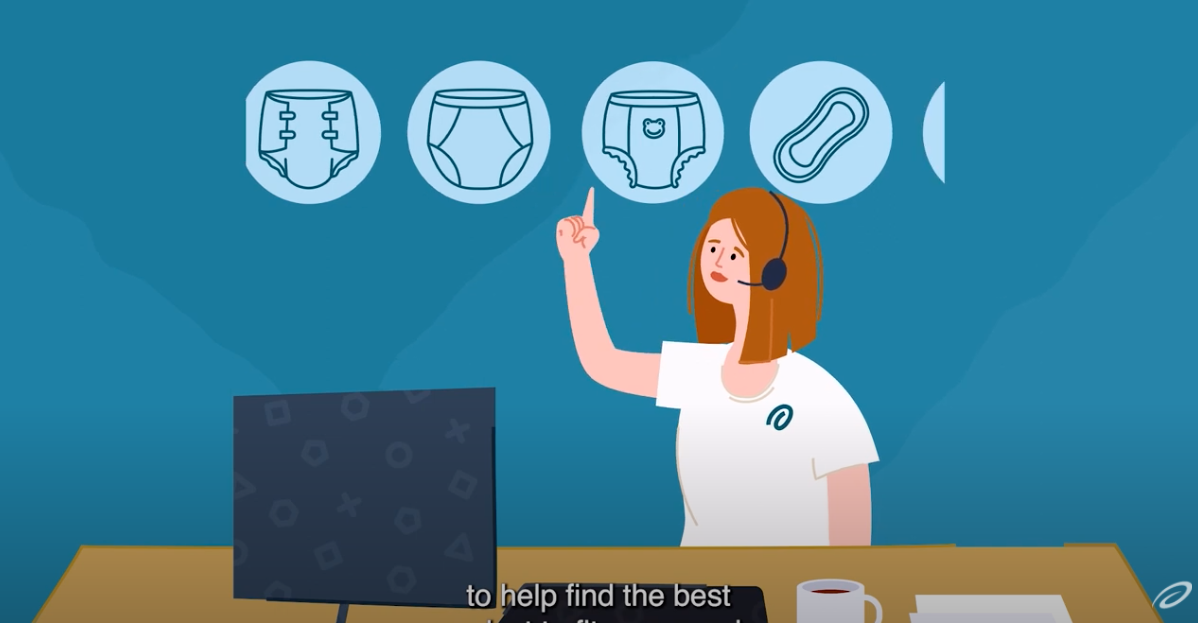 Does Medicaid have to be my primary insurance provider?

Incontinence products can be provided for any beneficiaries who have Medicaid as their primary or secondary provider.

How many supplies does Medicaid cover per month?

The number of briefs, pull-ups, and other supplies you receive will depend on what is allowed by your particular state's Medicaid plan as well as your prescription. Your specialist will let you know exactly the quantity you are eligible to receive.

I have Medicaid – so why don't I qualify for supplies?

You should have received an email outlining why you or your child was not approved for supplies. The reason could be one of the following:

Aeroflow Urology is not in network with your Medicaid plan, or our contract may not allow us to provide the supplies you are requesting.
You may not meet your insurance provider's age requirement.
Incontinence supplies are not a covered item under your Medicaid plan.
You or your child's disability may not be a qualifying condition under your plan.


I submitted my information. When will I know if I'm approved?

One of our dedicated Continence Care specialists will contact you via phone or email within 1-2 business days of submitting your information. If it has been longer than this time frame, please give us a call at 844-276-5588 and we would be happy to check into your account and provide an update. Our office is open Monday-Friday 8am-5pm ET.

What about a prescription? Can Aeroflow help?

Medicaid requires a prescription in order to cover continence care products. If you do not have a prescription for you or your child, your Continence Care Specialist will reach out to your doctor directly for the paperwork.

I have Medicare. Why don't I qualify for incontinence supplies?

Unfortunately, Medicare does not currently deem incontinence products as "medically necessary" so they do not cover supplies. However, they may cover your catheters.
Information provided on the Aeroflow Urology blog is not intended as a substitute to medical advice or care from a healthcare professional. Aeroflow recommends consulting your healthcare provider if you are experiencing medical issues relating to continence care.