Taking care of your child's health is one of the most important things you can do as a parent or caregiver, especially if your loved one has a disability.
However, caring for special needs is often financially challenging if you're part of a low-income household. On top of paying out-of-pocket costs for specialized healthcare, you may also have to pay for diapers and pull-ups if your loved one experiences bladder and bowel leaks.
The good news is that you might not have to pay for these protective pediatric supplies! Your child may qualify for CHIP coverage, and if they do, they may be eligible to receive incontinence supplies for free through their CHIP plan.
In this article, we'll explain the ins and outs of CHIP so you can determine if your child qualifies for free diapers and pull-ups, saving you on money care costs.
What Is the Purpose of CHIP?
The Children's Health Insurance Program (CHIP) is a federal government health insurance program that provides health coverage for children and pregnant women. CHIP coverage varies based on where individuals reside because it is a state-run program. CHIP programs provide health coverage to many people whose family income level is too high for Medicaid programs but who can't afford to pay for a private insurance health plan.
What Is Covered Under Chip?
Health care coverage under CHIP varies state-by-state, so your coverage will be determined by the state that you live in. Some services that are covered under one state's CHIP health program may not be in another state.
However, all CHIP programs are required to include the following services under their plans:
Routine check-ups.

Immunizations and vaccines.

Healthcare provider visits.

Prescriptions.

Dental and vision care.

Inpatient and outpatient hospital care.

Labs and x-ray services.

Emergency services.
Does CHIP Cover Diapers & Pull-Ups for Kids?
Who Is Eligible for CHIP?
Those eligible for CHIP are children under the age of 19 living on low income and pregnant women living on low income.
What Is Required for CHIP?
To qualify for CHIP, your child must meet the following requirements.
Under 19 years old and on low income.

Your child cannot be insured under your health insurance program, and they must be ineligible for other state benefit health plans, like Medicaid.

Cannot be an inmate of a public institution or mental health institution.

Must be a citizen or meet immigrant requirements.

Must be a resident in the state your child is applying for CHIP.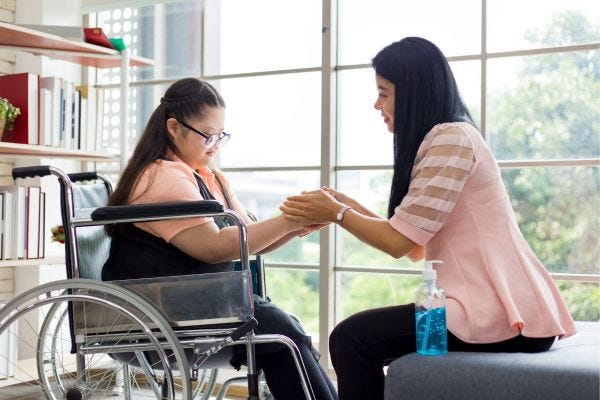 Must have a household income between 170% and 400% of the federal poverty level (FPL), which varies by state.
Even if you exceed income limits for Medicaid eligibility as a parent or caregiver, your child may still qualify for CHIP.
If you or your child qualifies for CHIP, you may still...

Have to pay a deductible (what you pay before insurance pays anything).

Have a copayment (what you pay after you've met the deductible).

Have to pay a premium (what you pay to have insurance in place).
How to Apply for CHIP Coverage
You can apply for CHIP in the following ways:
Call 1-800-318-2596 and apply over the phone.
Visit the Health Insurance Marketplace website at healthcare.gov/create-account and complete an online application.
Disclaimer
Information provided on the Aeroflow Urology blog is not intended as a substitute to medical advice or care from a healthcare professional. Aeroflow recommends consulting your healthcare provider if you are experiencing medical issues relating to incontinence.