Are you a North Carolina resident who needs Medicaid benefits but didn't previously qualify for coverage? If so, we have great news for you!
North Carolina Governor Roy Cooper recently signed Medicaid expansion into law which is expected to bring Medicaid coverage to more than 600,000 people across the state.
Read this article to find out more about these Medicaid changes and what they could mean for you when it comes to qualifying for insurance-covered incontinence products.
**Editor's Note: This article was originally published in April 2023 and has been updated for accuracy.
What Does Medicaid Expansion Mean In North Carolina?
Gov. Roy Cooper signed House Bill 76, Access to Healthcare Options, into law recently, making North Carolina (NC) the 40th state to expand its Medicaid coverage under the Affordable Care Act (ACA).
Gov. Cooper supported the Medicaid expansion deal by stating that this expansion will strengthen the NC mental health system, help rural hospitals, and support working families.
Gov. Cooper hopes to begin Medicaid expansion by October 1st, 2023, and the Department of Health and Human Services (DHHS) has announced it will begin expanding coverage when all steps are completed. However, it's all dependent upon lawmakers' ability to complete the final step of the process: Enacting a separate state budget law, which must be agreed upon by September 1st in order to begin expansion.
The Medicaid Expansion bill is expected to bring health insurance through NC Medicaid programs to over 600,000 North Carolinians, many of whom live in the "coverage gap," are uninsured, or cannot afford health care.
Medicaid expansion is also expected to bring billions of dollars to the state from the American Rescue Plan's (ARP) federal funding given to states that expand their Medicaid coverage.
Gov. Cooper's proposed budget initiatives aim at using the $1.8 billion from the Medicaid expansion signing bonus toward the Improving Health Outcomes for People Everywhere (IHOPE) fund. The IHOPE fund will attempt to improve access to mental health and substance use disorder services, help people in crisis with mental health conditions, and use technology to improve health outcomes.
Democrats, including Gov. Cooper, have recently expressed discontent with the delay in legislation and are pushing for the separation of the Medicaid expansion from the budget process to access over $500 million in federal funding monthly.
However, GOP lawmakers have not agreed to separate the two issues, resulting in ongoing negotiations and postponement of legislative votes.
If lawmakers cannot come to a budget agreement, Medicaid expansion will not begin until December 1st, or some say, next year.
What Are the Benefits of Medicaid Expansion In North Carolina?
Expansion of Medicaid in NC will help thousands of state residents obtain health coverage who were previously denied due to qualification requirements. The expansion will also:
Improve Access to Substance Use Disorder & Mental Health Treatment. Around 2 million residents in NC experience mental illness or substance use disorder, and many either do not have proper access to care or cannot afford care. Medicaid expansion would supply those in need with access to affordable healthcare and treatment, as well as improve access to assistance.
Help Uninsured Veterans. More than 14,000 NC veterans and their families are uninsured and many don't get coverage under the Department of Veterans Affairs. Medicaid expansion would provide coverage to these veterans and their family members.
Assist Rural Health Care & Hospitals. Many rural residents of NC don't have proper access to health care due to a lack of providers and rural hospitals closing, as well as hospitals' inability to care for uninsured patients. Bill 76 would bring funds to hospitals and providers, and make accessing health care easier for rural residents.
Create Jobs In NC & Assist Working Families. It's estimated that Medicaid expansion will create 40,000 jobs in NC and stimulate the economy. On top of creating jobs, NC workers would have access to more affordable healthcare, allowing working families to maintain their health and employment status.
Help Low-Income Families. Many low-income families with working parents in NC cannot afford health coverage, but Medicaid expansion is estimated to provide over 100,000 of these families with affordable coverage.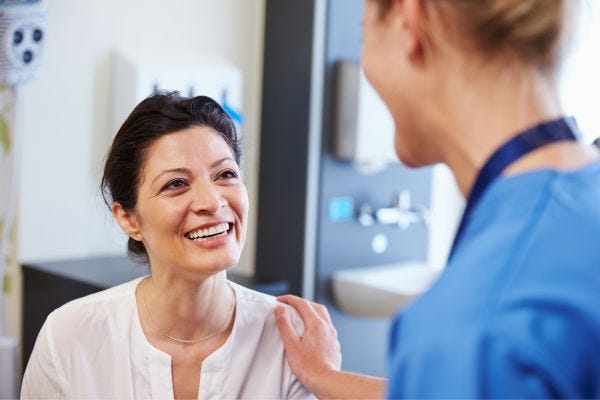 Who Is Eligib for North Carolina Medicaid?
Those eligible for NC Medicaid are:
Low-income and are elderly, disabled, or blind (receiving SSI benefits).

Children ages 5 and younger who live at 215% of the federal poverty level (FPL).

Children ages 6-18 who live at 138% of the FPL.

Pregnant women living at 201% of the FPL.

Adult caregivers of children or adult relatives living at 45% of the FPL.
How Can I Apply for North Carolina Medicaid?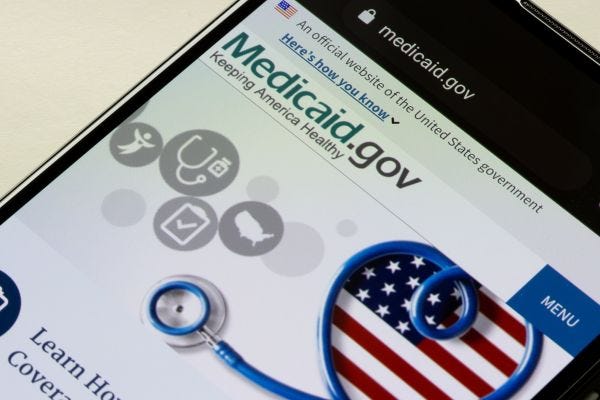 Can I Get Free Incontinence Products Through North Carolina Medicaid?
If you or your loved one manages incontinence due to a medical condition or disability, you may be eligible for bladder control products that are 100% covered by NC Medicaid.
In order to receive your free products, fill out our secure Eligibility Form. We'll determine your coverage within 1-2 business days, ship you free samples of incontinence products, and send your order in discreet boxes right to your door every month at no charge. We'll also help you restock your supplies each month so you never run out of products.
---
---
Disclaimer
Information provided on the Aeroflow Urology blog is not intended as a substitute to medical advice or care from a healthcare professional. Aeroflow recommends consulting your healthcare provider if you are experiencing medical issues relating to incontinence.