Americans are spending considerable amounts of money on incontinence products each year- women alone spend almost $750 out of pocket on incontinence management- an amount many people don't want to or can't spend on supplies necessary for maintaining their quality of life.
Thankfully, most state Medicaid plans cover these products, so recipients don't need to pay for them out-of-pocket, but understanding insurance policies can be complex.
If you are a Medicaid recipient wondering if your plan will pay for incontinence supplies, this article is for you! Find out if your plan covers your products and learn how to get them with Aeroflow Urology.
How Medicaid Coverage Works
Medicaid is the country's public healthcare program that is available for people who are low-income, elderly, and have special needs. The program is run and financed by the federal government and individual states, meaning each state has its own rules and qualifications for which and how many incontinence supplies it will cover.
Which Supplies Are Covered?
Medicaid programs are made so that people who qualify have access to supplies that are deemed medically necessary, including medical supplies, incontinence supplies, and urological supplies.
Specific state Medicaid programs currently offer coverage for these products, which include:
Adult briefs (adult diapers): Disposable incontinence briefs that offer high absorbency levels for moderate to heavy incontinence with tab closures and side panels.
Adult protective underwear: Disposable incontinence pull-ons with absorbency for moderate incontinence. They have elastic waistbands and leg openings for easy removal. Protective underwear are made to look and feel like real underwear.
Bladder control pads: Discreet and absorbent pads made for light urinary incontinence that have an adhesive backing and stick to your undergarments to stay in place.
Accessories: Wipes, underpads, booster pads, disposable underpads, and gloves.
Will My Plan Cover Incontinence Supplies?
If you have a Medicaid health plan and wish to have your incontinence supplies covered, you will need:
A healthcare provider's prescription for incontinence. Regarding a medical diagnosis, some Medicaid plans require only that you be diagnosed as incontinent, while others will require evidence of a related or underlying diagnosis that is related to the incontinence. These conditions can include but are not limited to neurological conditions, chromosomal disorders, dysfunctions of the urinary and bladder systems, and many others.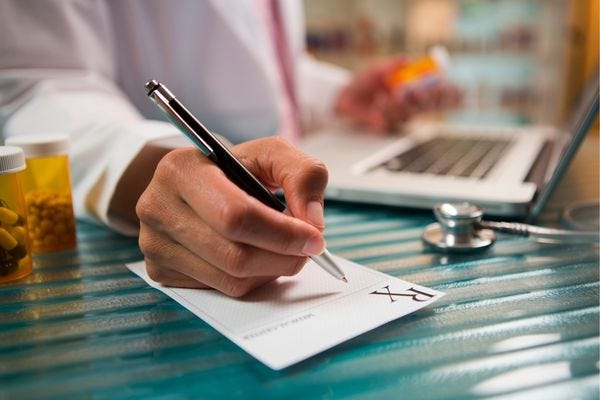 Depending on the requirements of your state's specific Medicaid plan, you may also need the following:
Prior Authorization (PA).
A Letter / Certificate of Medical Necessity (LMN).
The specific types and number of incontinence products paid for by your Medicaid coverage will be dependent upon:
Your underlying condition that causes incontinence (disabilities or medical conditions, such as autism, Parkinson's disease, ADHD, Spina bifida, etc.)
The state you live in and its stance on product coverage.
Your incontinence diagnosis (you must have one type of incontinence, for example, urinary incontinence, and your healthcare provider must document it with a prescription).
How to Get Supplies
Figuring out which types and quantities of incontinence products you're eligible for based on your insurance can be complex, but Aeroflow Urology makes this process easy! Our Continence Care Experts will answer any questions you may have about the insurance process and incontinence products, and we'll determine for you exactly:
Which types of incontinence products are covered under your insurance plan.
How many incontinence products you're eligible to receive per month.
Then, we'll deliver your products to your home every month, so you never need to worry about getting to the store to shop for overpriced supplies.
We offer high-quality brands such as Prevail, Attends, and TENA. Our products provide maximum absorbency while being discreet and comfortable. You'll be able to choose from:
Adult briefs.
Adult protective underwear.
Bladder control pads.
Accessories (underpads, disposable bed pads, wipes, gloves, and booster pads).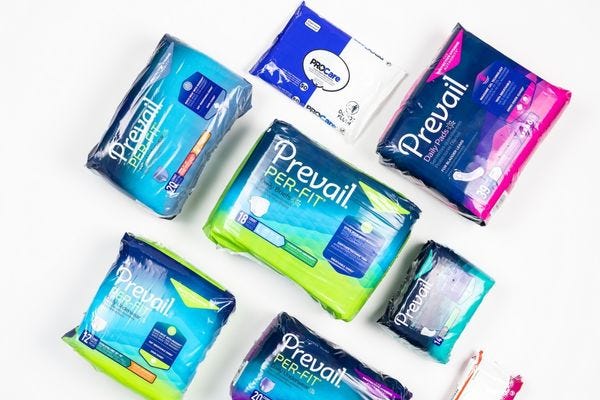 *The quantities and types of products that you will be able to receive from us vary widely based on your personal insurance and its policies.
To check if you're eligible to receive continence care products through Medicaid or your other insurance plan, use the 2-step Aeroflow Urology Eligibility Form!
If you qualify, you'll complete our Curated Shopping process that allows you to choose your products and the quantity your insurance plan allows. You'll also be given a form to input your personal and healthcare provider's information. We'll reach out to your healthcare provider's office and ask for an incontinence prescription on your behalf. (If you want your supplies faster, let your provider's office know we'll be reaching out to them!)
And, since we know that everyone's body is different and incontinence products are highly personal, we offer free product samples so you know which incontinence products will be absorbent enough and fit you best.
We'll ship your order for free in discreet packaging and send you friendly reminders each month when it's time to refill your supplies.
See if you qualify today! The process takes less than 5 minutes.
What to Do If You Don't Qualify for Medicaid
If You Aren't Eligible Through Insurance for Our Services
If you didn't meet the qualifications to receive your incontinence supplies through insurance with Aeroflow Urology, don't worry!
You can still get the same high-quality products delivered to your home through our Aeroflow store. Use discount code "STATE20" to get 20% off your order and get free shipping on orders over $25!
Subak, L. L., Brubaker, L., Chai, T. C., Creasman, J. M., Diokno, A. C., Goode, P. S., Kraus, S. R., Kusek, J. W., Leng, W. W., Lukacz, E. S., Norton, P., & Tennstedt, S. (2008). High Costs of Urinary Incontinence Among Women Electing Surgery to Treat Stress Incontinence. Obstetrics & Gynecology, 111(4), 899–907. https://doi.org/10.1097/aog.0b013e31816a1e12
Information provided on the Aeroflow Urology blog is not intended as a substitute for medical advice or care from a healthcare professional. Aeroflow recommends consulting your healthcare provider if you are experiencing medical issues relating to incontinence.