Intermittent catheters are a great way for those with bladder issues to empty their bladder outside a doctor's office. However, while intermittent catheterization is easy after you learn to self-catheterize, avoiding complications of intermittent catheterization, like catheter-associated urinary tract infection (CAUTI) and false passages, can be tricky!
This post will tell you how to avoid creating false passages while using your intermittent catheter and what to do if you already have one to regain your quality of life.
What Is a False Passage?
A false passage occurs when an object, such as an intermittent catheter, goes through the urethral wall.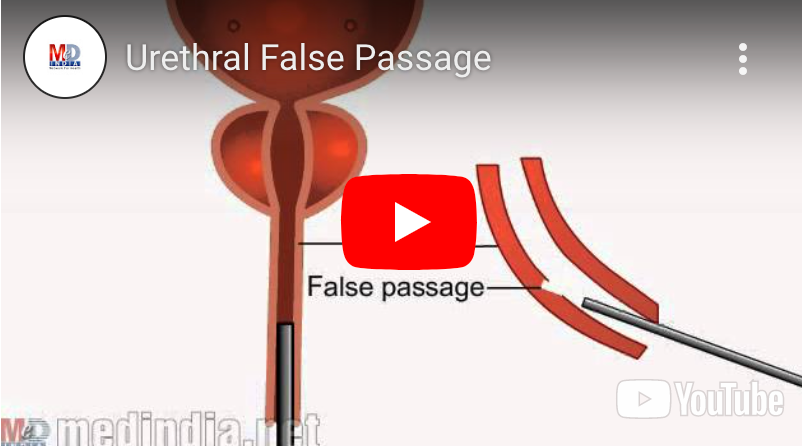 Causes
Long-time catheter use.

Enlarged prostate.

Urethral sphincter spasm.

Urethral strictures.
Symptoms
Pain when inserting a catheter.

Pain in the urethra.

Bleeding from the urethra.

Urine not draining from the catheter.
How to Heal a False Passage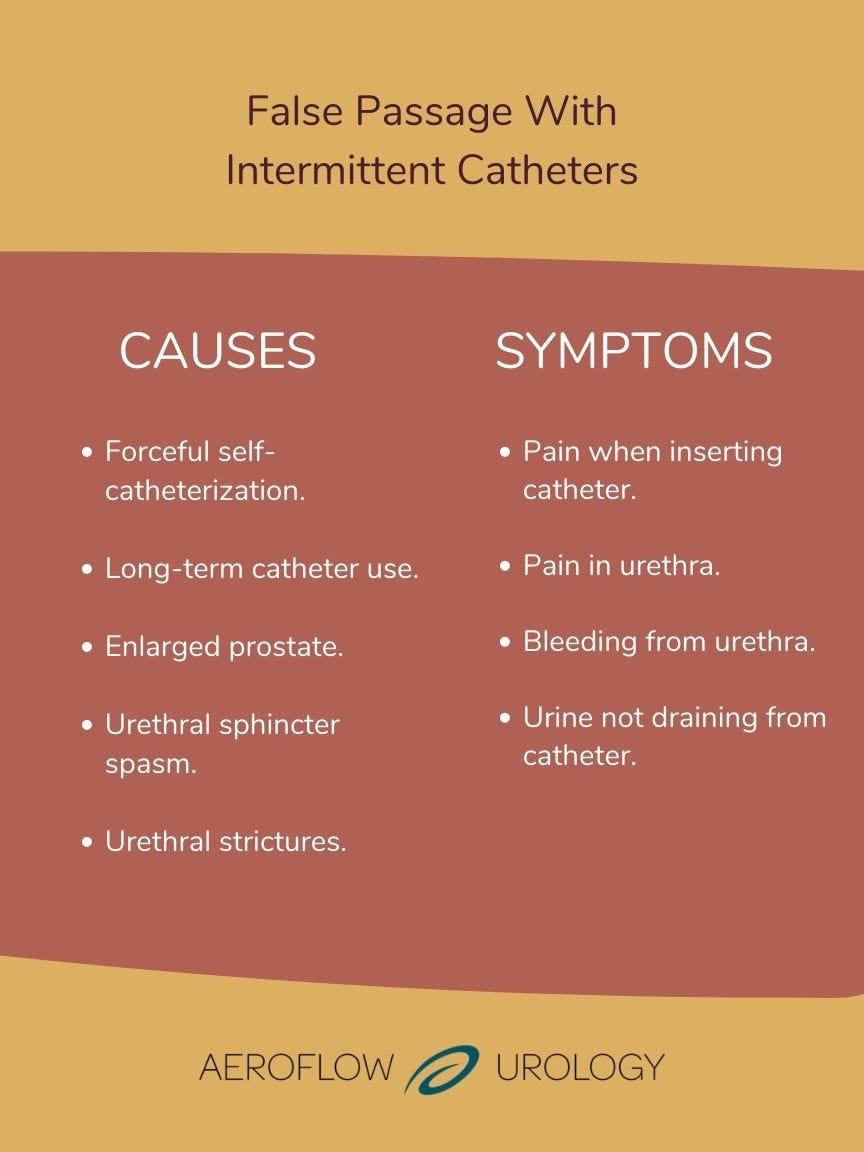 To heal a false passage, see your healthcare provider. They may:
Recommend an indwelling catheter for about 2 months to let the false passage heal.
You may be placed on antibiotics to prevent or treat an infection.
How to Avoid False Passages
To avoid creating a false passage, urethral catheterization needs to be done correctly and safely. Follow these steps to self-catheterize properly.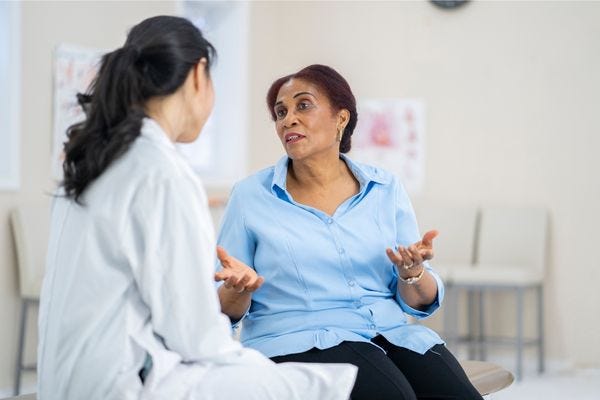 Use High-Quality Catheters
It's crucial for your urinary health that you use high-quality catheters that won't harm or irritate your body. You also need to find the correct intermittent catheter for your body type.
Aeroflow Urology offers many types of intermittent catheters that may be covered by your insurance and mailed straight to your door every month.
And, if you need help choosing a catheter, not to worry!
One of the best parts about Aeroflow Urology is our excellent customer service specialists; You'll be assigned a real person who will be dedicated to answering your questions and sending you free catheter samples because we know continence care is a sensitive topic.
To see if you qualify, fill out our Eligibility Form. It takes less than 5 minutes, and you'll be contacted after we hear back from your healthcare provider's office.
From there, we'll help you find your perfect catheter and deliver it to your home every month in discreet packaging.
Practice Proper Self Catheterization
To avoid false passages, you'll need to practice safe and sanitary self-catheterization. Follow these steps or use a downloadable guide.
1. To begin self-catheterization, ensure you have all the necessary supplies. Depending on what type of catheter you have, this might include:
The catheter you intend to use.
Moist towels.
Soap and water.
A dry towel.
A water-soluble lubricant.
A toilet or drainage bag.
3. Make sure your hands are clean to decrease the risk of infection. Before self-catheterization, wash your hands with soap, and sterile water.
4. Look at your catheter before opening it. Before you use your catheter, make sure that the packaging hasn't been previously opened or damaged.
6. Be sure to empty your bladder completely. When urine stops flowing, slowly pull the catheter out of your urethra to ensure your bladder drains completely.
7. Clean up. Dispose of your used catheter and supplies in a proper waste bin and wash your hands with soap and water or a moist towel.
Information provided on the Aeroflow Urology blog is not intended as a substitute for medical advice or care from a healthcare professional. Aeroflow recommends consulting your healthcare provider if you are experiencing medical issues relating to incontinence.