Rhode Island Medicaid is a state-run insurance option for low-income adults, children, senior citizens, and people living with disabilities.
Can I Receive Incontinence Supplies Through Rhode Island Medicaid?
Yes, Rhode Island currently provides incontinence products as one of the medically necessary items under its Medicaid coverage. With Rhode Island Medicaid, you or your child may qualify to receive a combination of protective underwear, briefs, bladder control pads, and disposable underpads every month.
Can I Get Incontinence Supplies Through Aeroflow Urology?
Aeroflow Urology does not currently partner with Rhode Island Medicaid to provide incontinence supplies through insurance.
Incontinence Supplies Requirements For Rhode Island
In order to be approved for incontinence supplies under Rhode Island Medicaid, the below is required:
The medical reason for needing supplies.
The estimated amount of supplies needed per day.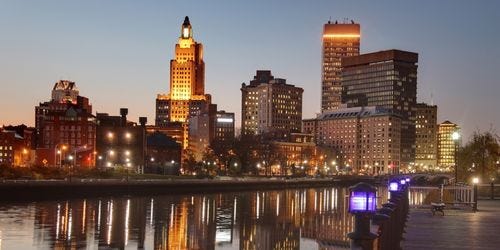 Incontinence Coverage Information for Rhode Island
Must have a qualifying medical need, such as autism, Down syndrome, etc.
Children must be 3 or older.
Must be enrolled in a Rhode Island Medicaid plan.
Information provided on the Aeroflow Urology blog is not intended as a substitute to medical advice or care from a healthcare professional. Aeroflow recommends consulting your healthcare provider if you are experiencing medical issues relating to incontinence.