If you have light incontinence and need a urinary incontinence product that is discreet and easy to use, incontinence pads are probably the best fit.
Incontinence pads are thin, reliable, and help you stay dry, confident, and comfortable throughout the day.
Use this guide to learn what types of incontinence pads are available and which will best suit your needs.
What Is an Incontinence Pad?
An incontinence pad is an incontinence product that helps protect against light to moderate incontinence.
They are discreet, absorbent pads that align with your undergarments or other incontinence products and come in different lengths and absorbency levels. In addition, incontinence pads offer odor control and adhesive backings to stay in place while in your clothing to protect from leaks all day long.
Types of Pads
Different types of incontinence pads can manage multiple levels of incontinence.
For Women
Incontinence pads made specifically for women are incontinence pads or maternity pads.
Bladder control pads: These liners are a good option for women who experience light to moderate urinary leakage. This moderate absorbency material keeps you dry and comes equipped with odor control.
Maternity pads: This type of incontinence pad can protect against moderate leakage and protect against discharge, menstruation, and bladder leaks.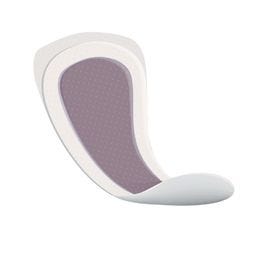 For Men
Men's incontinence pads differ from women's because they are designed to fit the male anatomy. There are two main types of male incontinence pads:
Male guards: Male guards are designed specifically for men with light to more moderate incontinence.
Male incontinence shields: These bladder pads are designed for men with lighter incontinence.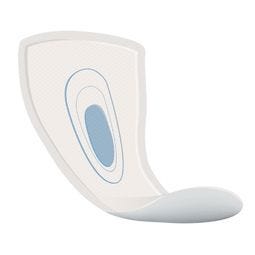 Unisex
Booster pads: Booster pads are a super absorbent incontinence product that can be used to increase the absorbency of other products, such as adult briefs or pull-ons. Booster pads are made to be placed inside other products. Usually, booster pads are not suitable to be used alongside bladder control pads.
Belted shields: Belted shields are similar to incontinence underwear, but they have straps on the sides rather than fabric. Belted shields are suitable for men and women with light to moderate bladder leakage. They can be worn underneath underwear and protect against urine leaks to keep you dry, cool, and comfortable throughout the day.
Our Brands
At Aeroflow Urology, we carry many high-quality brands of incontinence pads that you can choose from.
Covidien
Tena
Attends
Prevail
Depend
Each brand has products that come in different lengths. Most come in a long length or a regular length.
Choosing the Right Incontinence Pad
When deciding whether or not an incontinence pad is right for you, you should consider your level of leakage. Incontinence pads are made for people with light to moderate incontinence.
Your Level of Incontinence
Minimal to Light: Up to 2 cups of leakage per day.
Best Products: Bladder control pads, like a male guard.
Moderate: Up to 3 cups of leakage per day.
Best Products: Adult brief or adult pull-up.
Heavy to Severe: 3.75 cups of leakage a day or more.
Best Products: Adult brief.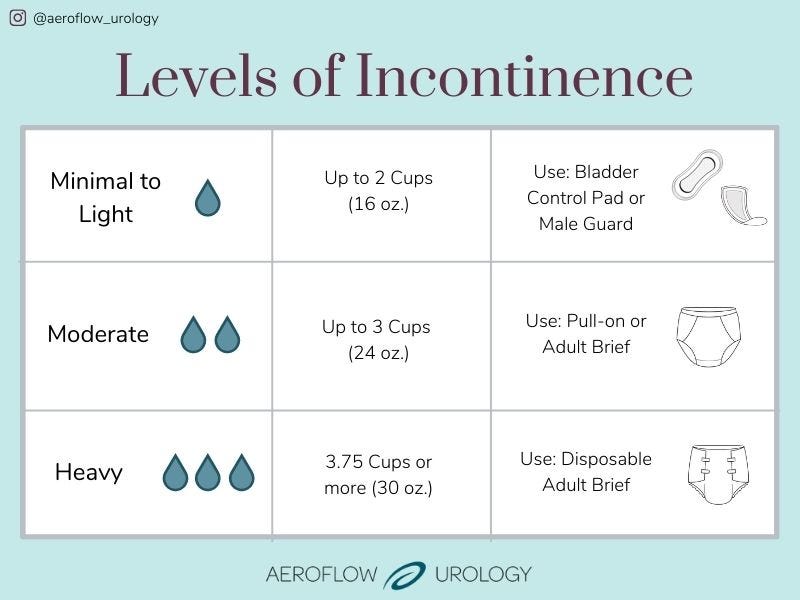 How to Wear Incontinence Pads
Once you know an incontinence pad is right for you, you can use Aeroflow Urology to order the best ones that fit your lifestyle.
Then, to use incontinence pads, follow these steps.
Seat your body in a stable position, with the undergarments that you'll be pulling the pad down.
Peel the protective backing off of the adhesive side of the incontinence pad.
Place the pad on your undergarments and gently push it onto the undergarments so that it stays in place.
Discard the pad backing.
Pull your undergarments back up and make sure the pad fits comfortably and isn't irritating your skin.
You can wear your incontinence pad until it no longer feels dry; This is usually around 3 to 4 hours, but it depends on your level of leakage.
Other Types of Incontinence Products
Other absorbent products that you can add to your personal care routine to manage incontinence are:
Adult Diapers (Briefs): Adult briefs are disposable, breathable, and have odor control. Adult briefs are unisex and are equipped with materials that handle heavy absorbency. In addition, they have tabs that open and close on the sides for easy fitting adjustments and changing.
Adult Incontinence Underwear (Pull-ups): Adult pull-ons are great for people who need moderate incontinence protection. They are made to feel like real underwear and can be designed for men and women.
Underpads: Underpads can be used as bed pads, car seat pads, or furniture pads. They have ultimate absorbency for leaks that get past other incontinence products.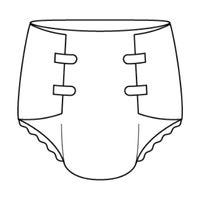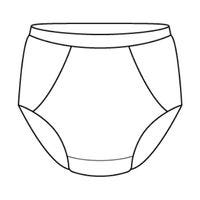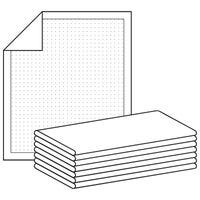 How to Get Free Incontinence Pads
To get free incontinence pads, check your eligibility with Aeroflow Urology.
We supply incontinence supplies, including bladder control pads, to those with Medicaid or other private insurance plans.
After you've filled out the form and you qualify, one of our Continence Care Specialists will reach out to you.
Your products will then be shipped directly to your home in unmarked packaging every month!
Information provided on the Aeroflow Urology blog is not intended as a substitute to medical advice or care. Aeroflow recommends consulting your healthcare provider if you are experiencing medical issues relating to incontinence.