Intermittent catheters are an excellent way to empty your bladder if you have incontinence or bladder retention, but if you use one, you know you can run into issues, such as urethral trauma.
Use this article to learn how to avoid trauma to your urethra while using an intermittent catheter.
What Is Urethral Trauma?
The male urethra is a tube that runs from your bladder to the prostate gland, perineum (between your scrotum and anus), and out the tip of the penis. The female urethra is shorter and runs from the bladder to the opening of the vagina. Your urethra carries urine out of the body and is where intermittent catheters are inserted and removed.
Urethral trauma occurs when your urethra is hurt by force. Intermittent catheters can cause this force.
Causes
Urethral trauma can occur from blunt trauma injuries to the posterior urethra (back of the urethra) outside of catheter use. These posterior urethral injuries can include:
Sexual assault.
Falls
Injuries that crush your pelvic area, such as pelvic fractures.
For catheter users, urethral trauma can occur when injuries, such as tears, occur along the urethra due to friction from intermittent catheterization. The longer you use intermittent catheters, the higher your risk of developing urethral trauma.
The causes of urethral trauma with intermittent catheters include: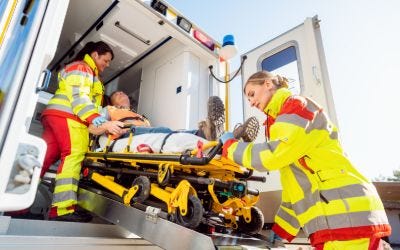 Friction from insertion and removal.
Too much force while inserting the urethral catheter.
Improper self-catheterization.
Poorly lubricated intermittent catheter tubes.
Sometimes, urethral strictures, or scarring of the urethra, can be the result of trauma to the urethra. Stricture formation occurs after trauma is put on the urethra over a period of time.
Urine leakage around the urethra and into the tissues of your urinary system.
Pain around the urethra.
Stomach pain.
Blood on or coming out of the urethra.
Urethral swelling.
Bruising or swelling of the penis, perineum, or scrotum.
Blood or blood clots in the urine, known as hematuria.
Burning when urinating.
Ulcers
Inability to urinate.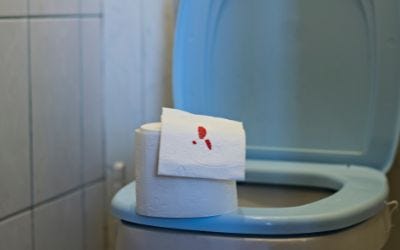 Treatment
You should see your healthcare provider if you notice any of these symptoms.
Depending on the severity of your traumatic injury, your healthcare provider may recommend:
Reconstructive surgery, such as urethral realignment.
Suprapubic cystostomy to empty your bladder through your abdomen.
Using a different type of catheter.
Learning proper self-catheterization techniques.
It takes around 3 to 6 months for the urethra to heal, so follow your provider's guidelines.
Avoiding Urethral Trauma
Use these tips to avoid urethral trauma while using your intermittent catheter.
1. Practice Proper Self-Catheterization
Make sure you're inserting and removing your intermittent catheter properly. You can use guides to do this or ask your healthcare provider how this can be completed.
2. Use High-Quality Intermittent Catheters
Aeroflow Urology offers some of the best intermittent catheter products, and you can get them covered through your insurance if you qualify! We can also send you free samples, so you know you're getting the catheter that will help you avoid urethral trauma.
3. Use the Correct Type & Size
Intermittent catheters come in different sizes and lengths. The tip of your catheter shouldn't be so large you need to force it into your urethra. You may also require a different type of intermittent catheter tip, such as a Coude tip, which is curved to help get around urethral strictures or blockages.
4. Don't Catheterize Too Often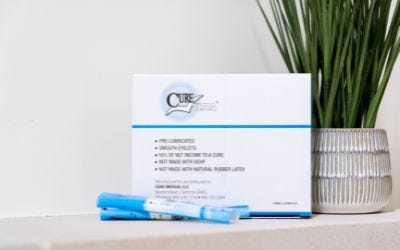 Instead, only self-catheterize when you need to drain your bladder, or on the schedule your healthcare provider has recommended. Extra catheterization can put excess friction on your urethra when it's not required.
5. Lubricate
Unlubricated intermittent catheters come with lubrication packets that you should use before insertion. Don't ever use petroleum jelly because it's non-soluble and won't work as well. Another option is intermittent hydrophilic catheters, which come pre-coated with lubrication, so you won't need to do it yourself.
6. Don't Force It!
If you feel your intermittent catheter resisting during insertion, don't force it! Speak with your healthcare provider about these issues, try different sizes, and insert the catheter gently.
Intermittent Catheters Through Insurance
Aeroflow Urology knows that intermittent catheters can be costly, so we offer to supply them monthly through Medicare or other private insurance plans.
If you qualify, we'll send free catheter product samples to help you avoid urethral trauma and ship your supplies in discreet boxes to your door.
To see if you qualify, fill out our 2-step Eligibility Form! After that, we'll reach out to your healthcare provider for the required prescription and be in touch with you.
Information provided on the Aeroflow Urology blog is not intended as a substitute for medical advice or care from a healthcare professional. Aeroflow recommends consulting your healthcare provider if you are experiencing medical issues relating to incontinence.