This piece has been medically reviewed by Samantha Eaker DNP, CPNP-PC, Medical Advisor to Aeroflow Urology.
Did you ever consider that what you pack for your child to eat at school might be worsening their incontinence symptoms? Food items, such as whole milk, cereal, caffeinated sodas, and oranges, can irritate your child's bladder and may cause more accidents at school.
This post will give you some bladder-friendly lunch ideas that you can make ahead of time so you can send your child to school knowing they're eating a healthy lunch that supports their bladder.
Foods to Avoid
There are quite a few foods that can cause bladder irritation. Irritation usually occurs because the foods consumed bother the lining of the bladder or are diuretics, making urination more frequent. Avoid the following food items when packing lunch for your child.
Dairy products: Lactose intolerance is prevalent among people with incontinence.
Caffeine: The caffeine in carbonated drinks, such as sodas, acts as a diuretic and causes the drinker to urinate more frequently.
Sugary drinks: Sugary drinks, such as sports drinks and sodas, can cause more frequent urination.
Spicy foods: Some children with incontinence are sensitive to even slightly spicy foods, such as peppers and marinara sauces, because spicy foods irritate the lining of the bladder.
Citrus fruits: Oranges, grapefruits, pineapple, lemons, and limes irritate the bladder lining due to their high acidity.
Tomatoes: Also a fruit, tomatoes irritate your bladder due to acidity.
Chocolate: Chocolate is a bladder irritant.
Red/purple/blue food dyes: These can irritate the bladder.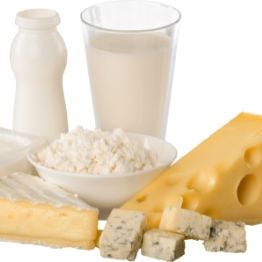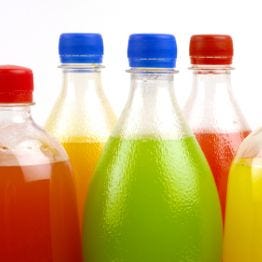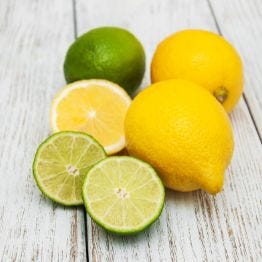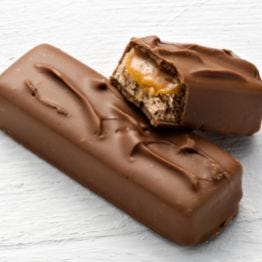 What to Pack
You should aim to pack these items in lunches to calm your child's bladder at school.
Milk alternatives: Almond, oat, or soy milk and other alternative dairy products.
Whole-gran carbs: Whole-grain pasta, brown rice, oatmeal, or whole-grain bread.
Fiber-rich foods: Beans, legumes, and lentils. Fibers help prevent constipation which can cause incontinence, so make sure you're sending your child with some of these fiber-rich foods!
Non-citrus fruits: Blueberries, pears, apples, and bananas (but not too many bananas due to their high potassium content).
Vegetables: Sweet potatoes, broccoli, cauliflower, kale, carrots, celery– you name it, veggies help improve bladder health!
H2O: Drinking lots of water can help improve bladder health by flushing out toxins and bacteria that may otherwise cause urinary tract infections (UTIs).
Nuts: Almonds, walnuts, cashews, etc.
Lean proteins: Chicken, turkey, fish, plant-based proteins.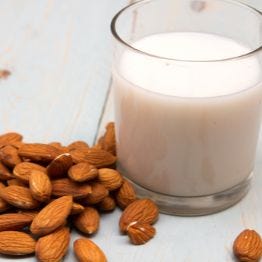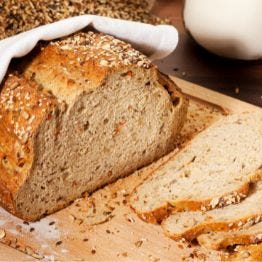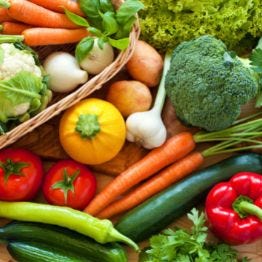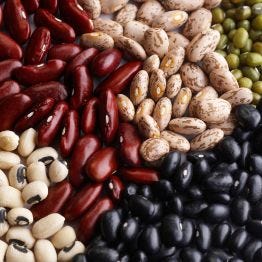 Lunch Recipes for Incontinence
Try these school lunch ideas for your child if they have incontinence. You can prep them the night before or even the Sunday before the week starts. That way, you'll get your child out the door on time and know they'll have a full belly and a happy bladder!
Fried Quinoa With Garlic
Garlic has been shown to have antibiotic properties and is good for overall health. The quinoa packs a double punch of protein and fiber for your little one, so they'll stay full at school.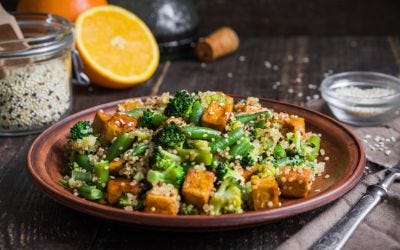 Avocado & Turkey Roll-Ups
This gluten-free and dairy-free recipe is easy to make and filled with healthy fats and lean protein from the turkey and avocado. Your child will love eating this roll-up sandwich!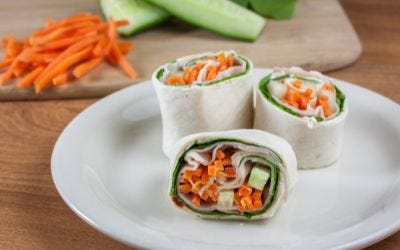 Crock Pot Chicken Noodle Soup
Chicken noodle soup is a classic lunch choice for any time of the year and has lean proteins and healthy veggies. We love this recipe, but we suggest swapping the white flour noodles for whole-wheat or chickpea noodles.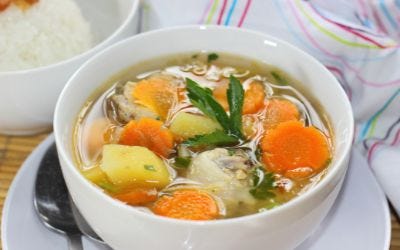 Whole-Wheat Pesto Pasta
Fresh veggies, whole-wheat pasta, and garlic make this pasta recipe bladder friendly! Meal prep before the week starts and keep this pasta in your fridge.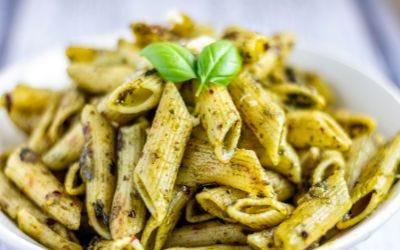 Quinoa-Crusted Chicken Nuggets
Who doesn't love chicken nuggets? Chicken is great because it's a lean protein, and adding quinoa as a breading makes your kid feel like they're eating fun, fried foods when they're healthy and baked!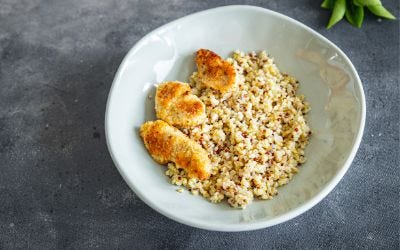 Turkey, Brie, & Pear Sandwich
Pears have a calming effect on the bladder, and this combo of turkey and the fiber-filled fruit is yummy grilled or cold– just be sure you're using whole-wheat bread. Also, opt out of the brie completely or use a vegan cheese substitute if your child is lactose intolerant.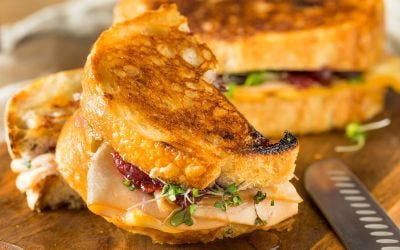 High-Protein Snack Boxes
For a super-quick lunch, try a deli-style snack box with hard-boiled eggs, turkey, and veggies or fruit. Eggs are considered one of the least irritating foods for your bladder, and you can add whatever you want in these boxes.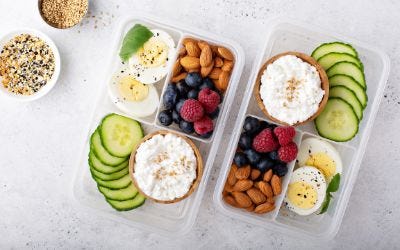 Vegan Blueberry Overnight Oats
Blueberries help ward off harmful bacteria that can make their way into the urinary system, so use this recipe when needed! Overnight oats are a fun recipe to make together, too, since all you need to do is pour everything into a jar.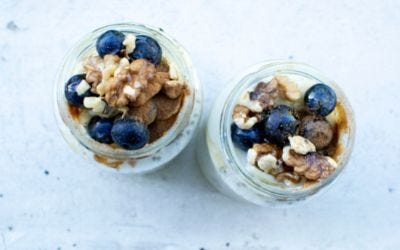 Fish Sticks With Almond Crust
Both almonds and fish are proteins that won't irritate your child's bladder while they're at school, so this is an excellent option for a healthy lunch that still feels fun! Add whatever bladder-friendly sides you'd like to complete this meal.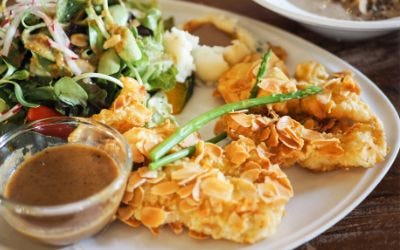 Vegan Potato Salad
Potatoes are an excellent way to go if your little one has incontinence because they are versatile and mild. This vegan potato salad swaps out regular mayo for vegan mayo. Omit the paprika if your child is sensitive to spice.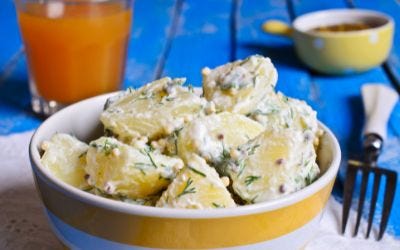 How to Get Your Child Free Diapers
Sending your child back to school for the new year can be concerning when they are managing incontinence, but Aeroflow Urology is here to help!
We may be able to supply your child with free continence care products through Medicaid or your other insurance plan. In addition, we can save you time, money, and stress during the new school year by shipping your child's products directly to your front door every month!
To see if your child qualifies today, fill out our Eligibility Form.
Information provided on the Aeroflow Urology blog is not intended as a substitute for medical advice or care from a healthcare professional. Aeroflow recommends consulting your healthcare provider if you are experiencing medical issues relating to incontinence.