July is Disability Pride Month, but if you wonder what that is or why you should celebrate it, you're in luck!
This blog will explain why Disability Pride Month is important and how you can celebrate.
A Brief History of Disability Pride
Disability Pride Month began after people with disabilities and their loved ones started to rally against the discrimination placed on them by members of the public.
Small, local groups were created to stop segregation between people who were non-disabled and people with disabilities, and this movement eventually turned into the independent living movement.
The independent living movement communicated that people with disabilities did not need to live in institutionalized centers and fought for the rights of adults and children with disabilities, asking for the same accommodations that people who were non-disabled received.
Then, in 1973, Section 504 of the Rehabilitation Act was passed, which, for the first time in legal history, recognized that people with disabilities were a minority group that faced segregation in employment, basic access to societal activities, and education.
It was attempted to de-regulate Section 504 in the following years, but the disability community fought against this attempt, and the act remained in place.
In 1988, the first draft of the Americans With Disabilities Act (ADA) was introduced in Congress. This draft educated the public and government on discrimination against people with disabilities and set protections in place for those with special needs.
The ADA was revised many times in Congress, and eventually, in 1990, the ADA was signed into law. In July 1990, the first Disability Pride Day was celebrated in Boston.
Then, in 2008, the ADA was revised again, changing what the term "disability" meant and giving greater protections in more areas to people with disabilities.
Today, the ADA is a civil rights law that prohibits discrimination against and provides civil rights protections for people with disabilities in:
Employment
Public life.
Schools
State and local government services.
Transportation
Public accommodation.
Telecommunication
How to Celebrate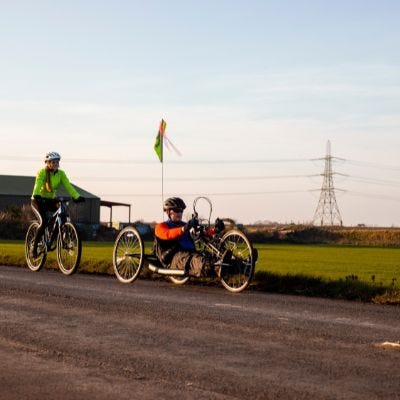 Since 1990, people across the United States have celebrated the anniversary of Disability Pride Month (also called Disability Awareness Month) in July. These celebrations kicked off in 1990 with the First Disability Pride Parade and have continued every July since.
The month is a time to celebrate each disability or special needs condition by bringing awareness and acceptance to the people who are a part of the community.
It's crucial that we celebrate Disability Pride Month to continue to amplify the voices of people with disabilities and keep the issues people with special needs still face today at the front of our minds to encourage acceptance.
Here are some ways you can celebrate Disability Pride in July.
Educate Yourself & Loved Ones
Educate yourself and your loved ones in July on what it means to have Disability Pride. Read up on the history of Disability Pride Month and understand what discrimination looks like.
Be an Advocate
Recognize disability culture and become an ally to people with disabilities or special needs.
Fight for disability justice at rallies, stand up for those with disabilities when you see discrimination happening, and spread awareness and educational content.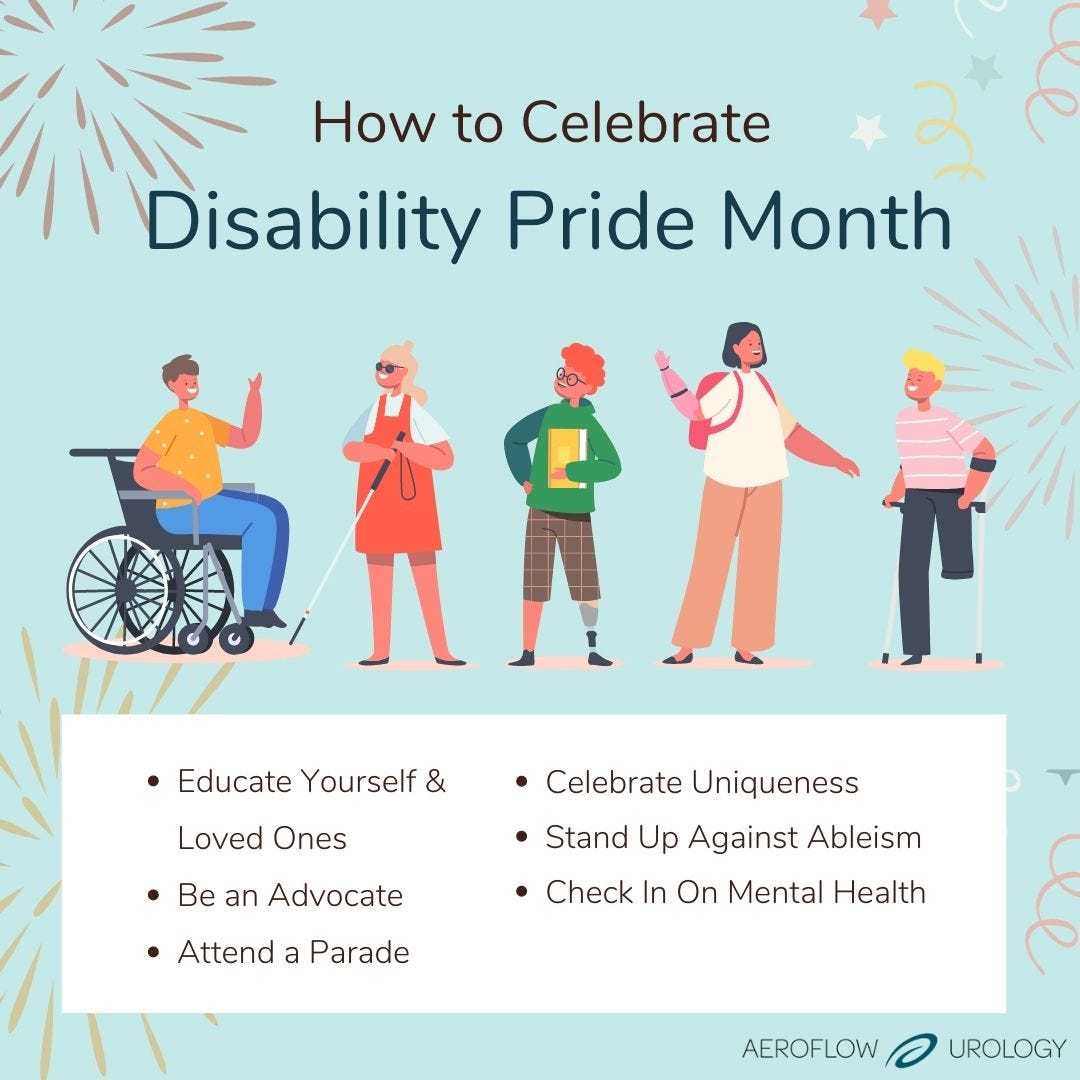 Attend or Join a Parade
Uplift the disability community by joining or attending a Disability Pride Parade. They happen all over the country, with some of the largest in New York City, San Francisco, Los Angeles, and San Antonio. Carry a Disability Pride Flag with you and sport the occasion!
Celebrate Uniqueness
Celebrate each person's uniqueness during Disability Pride Month. This means recognizing that each person is different and appreciating these differences with positive awareness.
Stand Up Against Ableism
Ableism is discrimination against people with disabilities that puts people without disabilities above others. If you recognize ableism in the workplace, in healthcare communities, or in schools, you can speak out against it.
Check on Mental Health
If you or a loved one is a part of the disability community, check-in on mental health. Sometimes differences can make us feel isolated, but intersectionality is an integral part of our society!
How Having a Disability Impacts Incontinence
Many people who have special needs also experience different types of incontinence. In fact, one report showed that people with special needs were 3 times more likely to experience incontinence. In the study, people with disabilities faced obstacles, such as:
Lack of access or proximity to restrooms.
Lack of incontinence products.
Less ability to wash their hands.
Less ability to participate in school activities.
Lack of assisting technologies.
Lack of communication that they were having issues with incontinence.
One of the best ways to manage incontinence if you or a loved one has special needs and incontinence is to use Aeroflow Urology to get free supplies through your insurance plan. That's right- we may be able to give you free adult diapers, pediatric diapers, protective underwear, underpads, bladder control pads, and more, all through your Medicaid or private insurance.
YOUR RIGHTS UNDER THE AMERICANS WITH DISABILTIES ACT What Is the Americans with Disabilities Act? Who Is Protected Under the ADA? (n.d.). https://www.hhs.gov/sites/default/files/ocr/civilrights/resources/factsheets/ada.pdf‌
Mayerson, A. (1992). The History of Americans with Disabilities Act. Disability Rights Education & Defense Fund.https://dredf.org/about-us/publications/the-history-of-the-ada/
Information provided on the Aeroflow Urology website is not intended as a substitute for medical advice or care from a healthcare professional. Aeroflow recommends consulting your healthcare provider if you are experiencing medical issues relating to incontinence.