Catheter Coverage Through Insurance
---
A healthcare provider can prescribe urinary catheters to treat conditions that cause urinary incontinence or cause the bladder to retain urine or not drain completely. These symptoms can be due to a spinal injury, a surgical procedure, an obstruction in the urinary tract, and more.
The good news is that most insurance plans cover the catheter supplies you need, lowering catheter costs and bringing you cost savings on high-quality catheter medical supplies.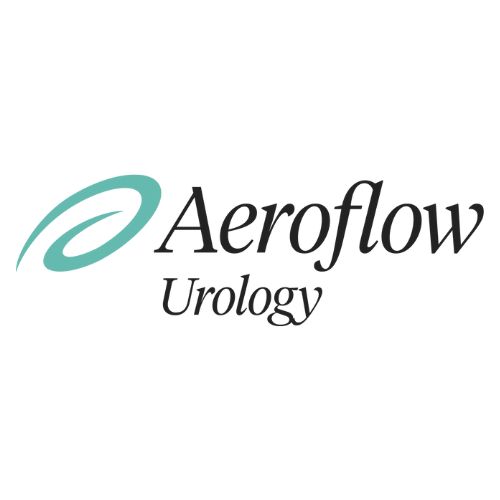 Aeroflow Urology and Catheters Through Insurance
Types of Catheters Covered by Insurance
There are many different types of catheters that can be covered by insurance. Each person has varying catheter needs based on their continence problems. Talk with your healthcare professional about which type of catheter is right for you.
Take a look at our male catheter and female catheter pages, and read about the different types of urinary catheters below.
An intermittent catheter, or a short-term catheter, is a thin, flexible tube that a user temporarily inserts into their bladder through the urethra to drain urine. The end of the tube may be left open allowing you to direct your urine stream into a receptacle.
This type of disposable catheter can be used multiple times during the day or can be disposed of after each use. This may help protect against the risk of a urinary tract infection (UTI). Intermittent catheters eliminate the need to continuously wear a drainage bag, making them ideal for more active lifestyles. Intermittent catheters require lubrication to be placed on the catheter before it is used.
Good For
Single-use.
High-functioning patients.
Self-catheterization.
Active lifestyle.
Intermittent Catheter Types
Straight Tip
Straight tip catheters have a simple design with a straight tip that has holes or eyelets that allow urine to drain directly into the toilet. These catheters are often referred to as the original catheter because not much has changed from their initial creation. Some straight catheters come pre-lubricated and others need to be manually lubricated prior to insertion. Both types are easy to use.
Good For
Ease of use.
Straightforward insertion.
At-home self-catheterization.
Coudé Tip
Coudé tip catheters are similar to straight catheters, only they have slightly curved tips. Coudé (coo-day) is a French term for bend or elbow. Other terms for this type of catheter include the Tiemann tip and olive tip catheter. The unique curved ends of coudé tip catheters help you easily guide past tight spots, blockages, or enlarged prostates to empty the bladder.
Good For
Frequent blockages.
Men with enlarged prostates.
Single-use.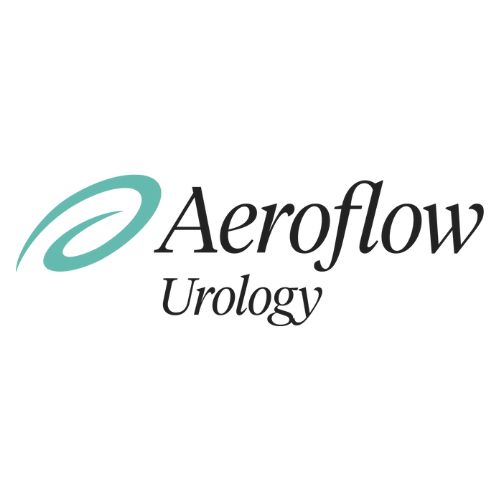 Closed
A closed system catheter is a sterilized catheter that comes with a collection bag and introducer tip. The tip is a silicone sheath that slides into the urethra for the catheter to pass through. This prevents bacteria that cause urinary tract infections (UTIs) from passing through the urethra entrance and being carried to the bladder. The collection bag makes them easy to use discreetly. This option is perfect for pediatric patients and those in wheelchairs for their ease of use and low risk of infection.
Good For
Pediatric, elderly, immunosupressed, and wheelchair users.
Pregnant females with spinal cord injuries.
Avoiding UTIs and other infections.
Hydrophilic
Hydrophilic catheters are lubricated with sterile water rather than gel, more closely mimicking our body's own natural fluids. This produces greater ease of catheter insertion and catheter use, helping encourage patients to catheterize whenever the need arises, leading to greater compliance with catheter treatment.
Good For
Reducing risk of urethral damage.
Reducing risk of catheter-associated urinary tract infections.
On-the-go lifestyle.
Less friction upon insertion.
Pre-Lubricated / Coated
A pre-lubricated, also known as a coated catheter, is a catheter that comes pre-lubricated so there is no need to carry lubrication packets. The lube that is used for this catheter is a gel so it won't drip or make a mess. The coating provides a smooth insertion and removal process.
Good For
Mess-free insertion.
Smooth and easy insertion.
Intermittent Catheter Products
Indwelling / Foley Catheter
---
An indwelling urinary catheter, also known as a Foley catheter, stays inserted over a period of time and has a retention balloon to keep the catheter in the bladder. This type of catheter is replaced monthly, usually with the aid of a licensed medical professional.
As with Intermittent Catheters, these are available in both the straight tip and coudé tip varieties. Again, patients who can demonstrate a specific medical need will often opt for the curved coudé tip version of a Foley catheter as they tend to be easier to insert for many people. The Foley catheter is also available in silicone, red rubber, and latex.
Good For
Long-term catheterization.
Less catheterization.
Active lifestyle.
Post-surgery catheterization.
Patients with a latex allergy.
External / Condom Catheter
---
An external catheter, otherwise known as a condom or Texas catheter, fits over the penis (like a condom) and attaches to a tube that drains into a drainage bag or collection bag. Rather than being inserted directly into the urethra as with urethral catheters such as Foley and intermittent catheters, condom catheters are used externally on the penis.
Good for
Male use.
Urinary incontinence.
External Catheter Products
Aeroflow Urology Catheter Brands
---
Aeroflow Urology offers multiple reliable and easy-to-use brands of catheters from a variety of manufacturers. Each brand has its own unique catheter parts and types, and we can help assist you in finding the one that's going to work for your lifestyle. Aeroflow Urology's Continence Care Specialists are available at 844-276-5588, and they'll work with you to give you free samples and find the brand that's right for you.
How to Receive Catheters Through Your Insurance Plan
---
Aeroflow Urology is a nationwide provider of urological supplies through insurance. We work with the majority of commercial insurance plans as well as Medicare and Medicaid to help individuals get the catheter supplies that they need.
How It Works
The process to see if you qualify for incontinence supplies is simple, easy, and takes no time at all. You simply:
Fill out our qualification form or you can call one of our Continence Care Specialists at 844-276-5588, and they will be able to help you find the right product for you and even provide free samples.
If approved, our Continence Care specialists will work directly with your insurance company and healthcare provider to take care of all of the paperwork needed to receive your incontinence supplies.
Your incontinence supplies will be shipped directly to your home in discreet packaging on a monthly basis, ensuring privacy and ease of use.
When it's time to reorder, you'll receive a text message or email reminder so that you never have to worry about running out of supplies again.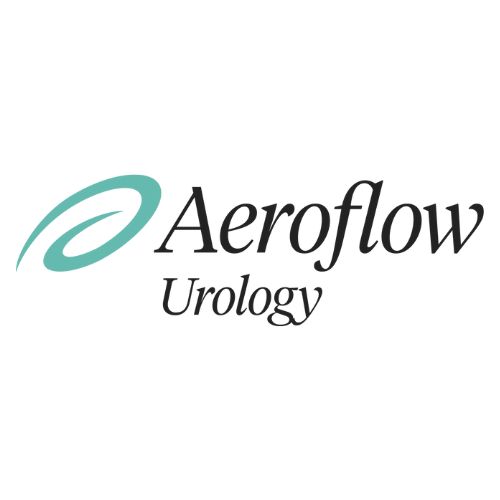 Insurance Coverage by Catheter Type
---
Intermittent Catheter Coverage
Medicare will cover up to 200 of these single-use, disposable catheters each month, allowing for frequent intermittent self-catheterization. These are available in both straight tip and coudé tip varieties.
External Catheter Coverage
Medicare covers up to 35 external catheters per month for men.
Foley Catheter Coverage
Medicare will cover 1 indwelling catheter, or Foley catheter, each month. A coudé tip indwelling catheter or Foley catheter is also available if the user can demonstrate a medical necessity for this variation. If you have a latex allergy, your healthcare provider will need to document this in your medical records to be eligible for the latex-free variety of Foley catheters. Medicare additionally has a provision to cover 2-4 Foley catheters per month if an individual presents with insertion difficulties such as encrustation or frequent mucus plugs that necessitate changing the catheter more often.
Coated Catheter Coverage
Medicare will cover up to 200 of these single-use, disposable catheters each month, allowing for frequent intermittent self-catheterization.
Coverage for Hydrophilic Catheters
Medicare covers 200 intermittent single-use catheters each month (straight tip or coudé-tip). This also includes "closed-system" catheters, or catheters with sterile insertion supplies.
Closed Catheter Coverage
For patients with very specific sets of medical criteria, Medicare will cover a closed or sterile catheter system. If patients already on traditional intermittent catheters have had at least 2 urinary infections in the past 12 months, Medicare will cover a closed system.
Coudé Tip Catheter Coverage
Insurance coverage will arise from specific patient anatomy which makes straight tip catheter insertion difficult or impossible. If deemed necessary, Medicare will cover up to 200 of these single-use, disposable catheters each month, allowing for frequent intermittent self-catheterization.
Straight Tip Catheter Coverage
Medicare will cover up to 200 of these single-use, disposable catheters each month, allowing for frequent intermittent self-catheterization.
Other Continence Care Products
---
If you are managing incontinence, you may be interested in these other products supplied by Aeroflow Urology. You may qualify to get them through your insurance, bringing the total cost of your continence care products down.
Adult Incontinence Supplies:
Pediatric Incontinence Supplies:
Pull-Ups
Underpads
Booster Pads
Wipes
Gloves