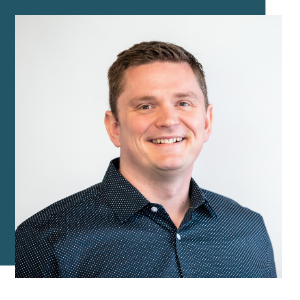 Shane Acker
Urology Territory Manager
For 3 years, Shane has helped assisted living communities in the territories of North Carolina, Colorado, Virginia, Wyoming, Illinois, Montana, and Nebraska.
Cell: 252-326-0076 | Fax: 800-249-1513
Email: shane.acker@aeroflowinc.com
Get To Know Shane
What are a few words you would use to describe the outside sales team?
Our team is, talented, charismatic, and dedicated.
What's your favorite place to visit in your city?
My favorite place to visit in my city is our local dog park. It's a blast to let the dogs get out and run.
What's your favorite way to spend the weekend?
With my wife and daughter.
What's your favorite part about working for Aeroflow?
Helping [assisted living] residents live better lives.
What unique skills or talents do you bring to the Aeroflow outside sales team?
Experience and leadership.
What's something most people don't know about you?
I was a karaoke host and dj for 6 years.
How Aeroflow Helps Assisted Living Facilities
At Aeroflow Urology, we understand how overwhelming it can be to get quality products for your residents. Your dedicated Aeroflow Urology Representative will be on hand to provide you with all of the resources and information you need. From helping with initial documentation for each of your residents, to hand delivery of their monthly supplies, we're here for you each step of the way.
We take pride in providing your residents with high-quality products they can depend on. We will work with you and each of your residents to determine exactly which product fits their specific needs and with our sizing guide, there's no guesswork.
Product Offerings
Disposable Briefs
Disposable Pull-Ons
Underpads and Chux
Nitrile Gloves
Adult Wipes
Additional Supplies
What Makes Us Different
We carry gender-specific products that are made to fit your resident's anatomy giving them comfort and confidence.
Our durable nitrile gloves create a more sanitary environment for you and your resident.
We partner with manufacturers to offer free continuing ed for your staff on issues related to senior care.