Ask Our Medical Advisors
Have a question about incontinence or urinary health but don't want to ask your healthcare provider?
This is quite common when it comes to managing incontinence (loss of bladder or bowel control), which is why we've created a safe space where your seemingly "embarrassing" questions can be answered by Aeroflow Urology's team of expert Medical Advisors.
You may be wondering why you dribble urine after emptying your bladder, why your teen isn't toilet trained yet, or why caffeine always makes you urinate more. Whatever your query is, you can submit it anonymously below and one of our Medical Advisors will answer on the Aeroflow Urology Blog.
---
Read Some of Our Recent Answers
---
Question: "I'm a 56 year old male. What's the best way for me to strengthen my pelvic floor muscles?"
Answer: While there is no one "best" exercise to strengthen the pelvic floor muscles, there are a few guidelines to consider.
You have to be able to find your pelvic floor muscles and feel these muscles contract in your body. Research tells us that the most effective cue for men to engage the front part of their pelvic muscles is to "shorten their penises." To engage the back part of the pelvic muscles the most effective cue is to "squeeze like you're holding back gas."
The pelvic floor muscles are made up of both fast-twitch and slow-twitch skeletal muscle fibers and it's important to work both endurance and coordination.
Remember that general exercise and fitness is healthy for your pelvic floor because you're using your pelvic floor muscles during those activities too!
Endurance Exercise
1) Contract your pelvic floor muscles and hold the contraction for up to 10 seconds.
2) Perform 8-12 repetitions.
Coordination Exercise
1) Contract and relax your pelvic floor muscles quickly, as many times as possible, relaxing in between repetitions.
2) Do 8-12 repetitions.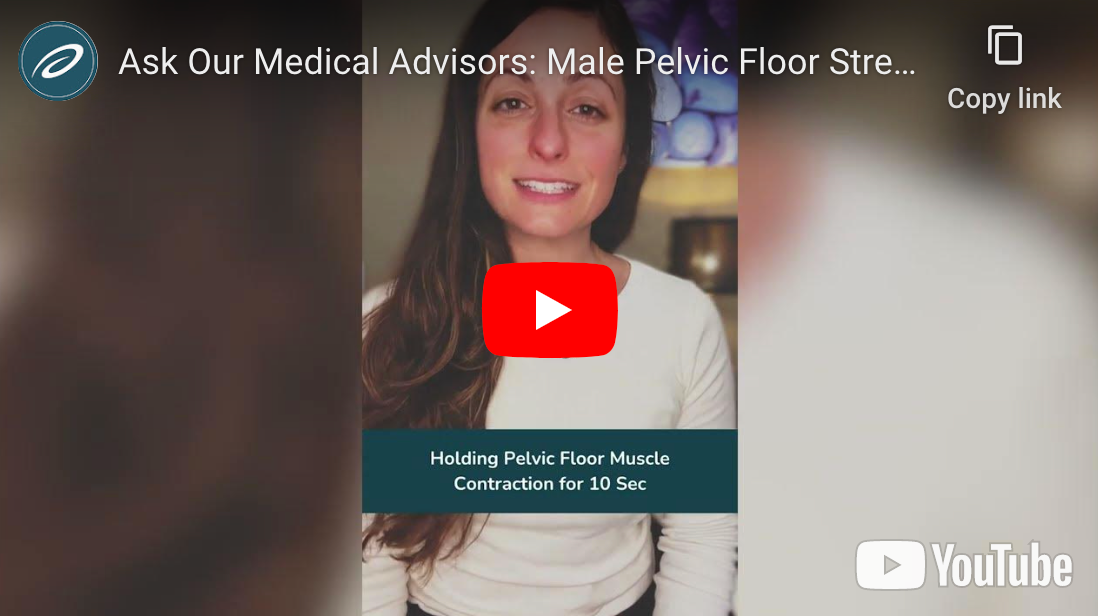 ---
Question: "My teenager is still wetting the bed. What can I do to help them?"
Answer: Your teen may still struggle with bedwetting for several reasons, but I always recommend:
Work on behavioral modifications (as described in my video) and ensure your child is having at least one, soft, formed poop per day, as incomplete stool emptying can contribute greatly to, if not solely cause, bedwetting.

Monitor wet nights to see if you can identify any trends, triggers, or patterns.

If bedwetting persists, speak with their pediatrician or primary care provider.

Try a bedwetting alarm.

Get a referral to a pediatric urology provider, such as myself, for further evaluation of the etiology of the bedwetting.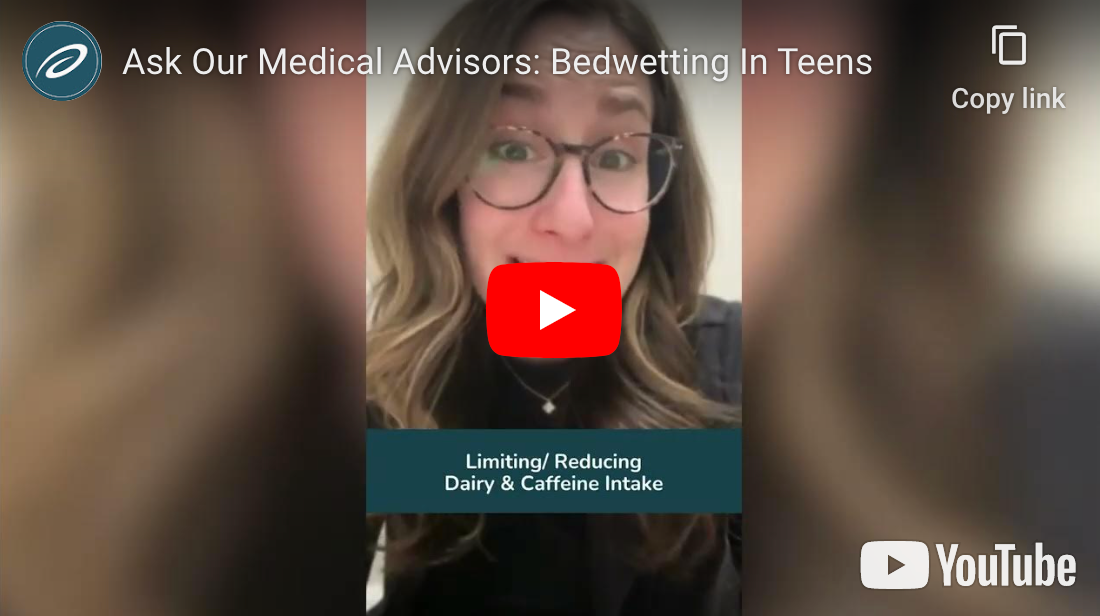 ---
Question: "I dribble urine at work and have to use the bathroom multiple times, but I'm too embarrassed to say anything to my coworkers or manager. What's a good solution to this?"
Answer: Urinary incontinence and bladder concerns are often embarrassing but should never be something you are ashamed of. Ask to set up a meeting with your manager. By bringing up the bladder concern, this will open the door for other employees to do the same and bring more awareness to bladder conditions that need accommodations within a specific business. Don't forget that there are lots of urinary incontinence treatment options and products to support your bladder concerns. Remember that just because something is common, does not mean that it is normal. It is never too late to seek professional help from a healthcare provider. In the meeting with your manager, you can:
---
Let them know you have a bladder condition that requires you to go to the bathroom more frequently.

Discuss with them that you are working on ways to improve your condition, however, you may still need additional accommodations.

Explain your exact needs so that your manager can make those arrangements.

Get a letter of support from your healthcare provider explaining your bladder condition.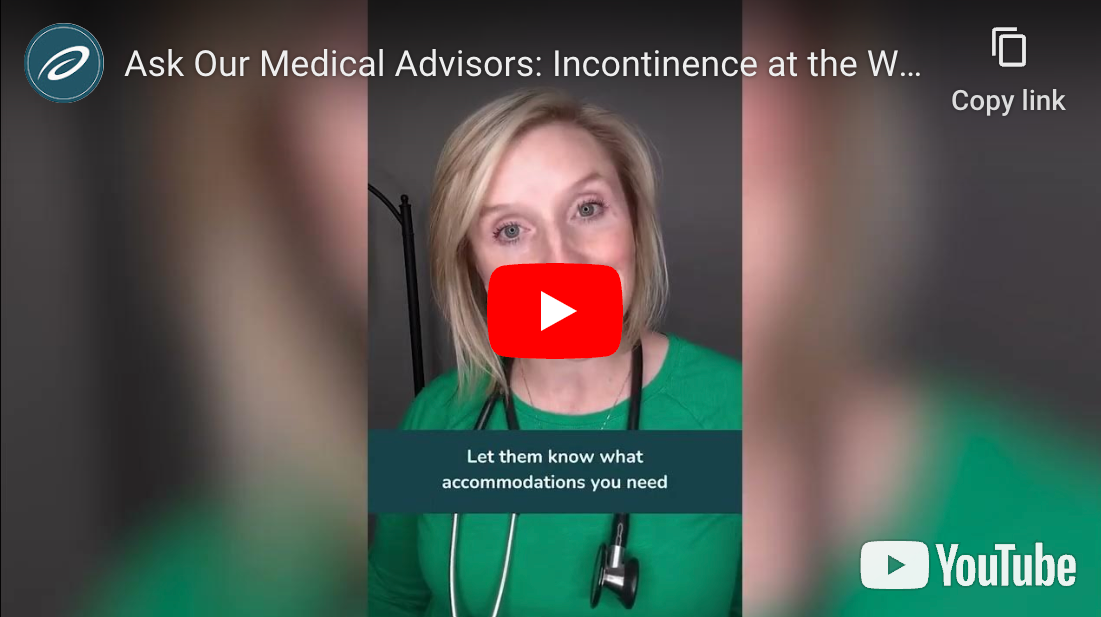 ---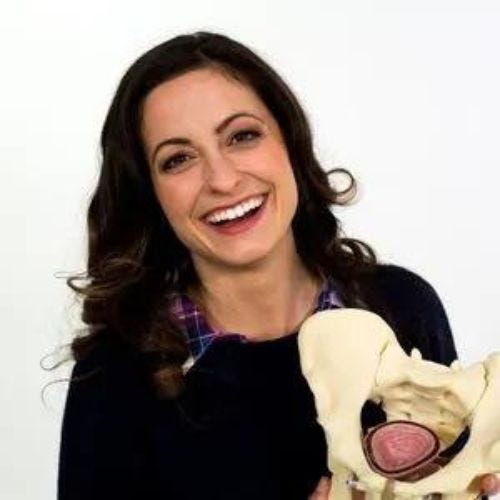 Susie Gronski, PT, DPT
Specializing in men's pelvic and sexual health, Susie Gronski is a Medical Advisor for Aeroflow Urology and Licensed Doctor of Physical Therapy. She is also a certified pelvic rehabilitation practicioner, Michigan-trained sex counselor and educator, and international teacher.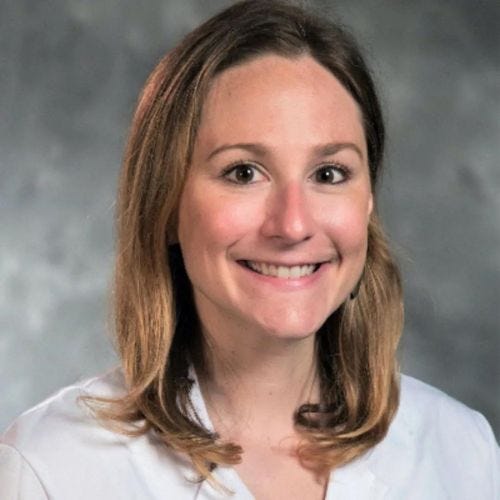 Samantha Eaker, DNP, CPNP-PC
Samantha Eaker is a board-certified Pediatric Nurse Practicioner specializing in Pediatric Urology. She currently practices in North Carolina, serving children and adults with congenital and acquired urologic problems.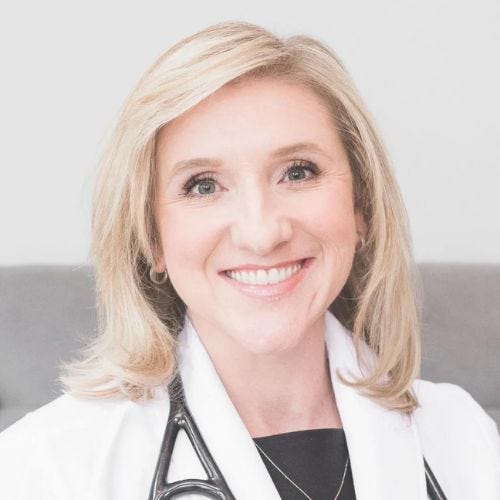 Aleece Fosnight, MSPAS, PA-C, CSC-S, CSE, NCMP, IF
Aleece Fosnight is a board-certified Physician Assisatant specializing in sexual medicine, women's health, and urology. She runs her own private practice, the Fosnight Center for Sexual Health.
Need Bladder Control Supplies? Get Them for Free With Aeroflow Urology!
To receive free bladder control products through your Medicaid plan, simply fill out our quick and easy 2-step form. Aeroflow Urology will take care of all of the paperwork.
Our Continence Care Specialists will file the paperwork with your insurance provider and your healthcare provider, so you can focus on more important things.
With Aeroflow Urology, you will...
Receive free samples before placing your order.
Get friendly reminders through your preferred method of communication when it's time to reorder your supplies.
Get free, discreet delivery every month right to your doorstep.

Have access to Continence Care Specialists.